Grind, a prominent coffee company, has made a name for itself in the bustling city of London. Since its establishment in 2011, starting in Shoreditch, Grind has expanded its presence across the capital, boasting a network of cafes and a cutting-edge coffee roastery. But Grind is more than just a coffee company; it envisions coffee as a force for good.
When the global pandemic forced Grind to close its beloved cafes, the company swiftly adapted by taking its operations online. In doing so, Grind has played a pivotal role in enabling hundreds of thousands of people to brew better, more sustainable coffee within the comforts of their homes.
Grind's commitment to sustainability is driven by the staggering statistics surrounding coffee pods' impact on the environment. Every minute, a staggering 29,000 plastic and aluminum Nespresso® pods find their way to landfills. Recognizing the urgency of the situation, Grind has developed home-compostable coffee pods specifically designed for Nespresso machines. These pods break down quickly in compost or food waste bins, outpacing the decomposition rate of a humble banana peel. Moreover, all the coffee within these pods is organically sourced from sustainable farms worldwide, ensuring a responsible and ethical supply chain.
With over two million cups of coffee served annually in their London cafes, and an additional twelve million made at home and by their partners at Soho House, Grind has become a central player in the coffee scene. The company takes pride in its home-compostable pods and packaging, which are entirely free of plastic, aligning with their unwavering commitment to sustainability. Furthermore, Grind's coffee is certified organic by the Soil Association, highlighting their dedication to providing a premium and environmentally conscious product..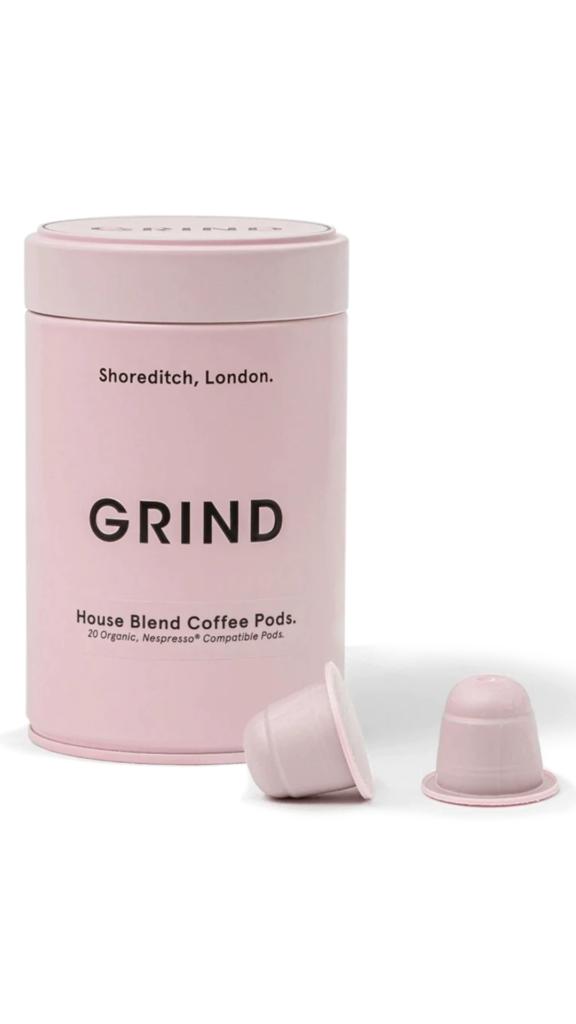 Grind approached Luminati with a unique challenge: to create a cutting-edge solution for their stores that would offer customers an interactive and immersive coffee pod selection experience. The objective was to allow customers to engage with Grind's diverse range of flavours and blends while incorporating a seamless collection process. Luminati enthusiastically embraced this opportunity, resulting in the creation of a groundbreaking display unit that combines innovation, functionality, and sustainability.
The solution devised by Luminati features four elegantly designed, wall-mounted tubes, each representing a distinct coffee flavour offered by Grind. These tubes serve as eye-catching displays that capture the attention of customers, inviting them to explore the various options available. The transparency of the tubes allows visitors to get a visual feel for the pods, enhancing the overall sensory experience.
To streamline the collection process, Luminati ingeniously integrated a tray beneath each tube. As customers make their selection, the chosen pods seamlessly slide down the tube and autofill the tray. This automated system ensures a hassle-free and efficient pick-your-own experience, enabling customers to handpick their preferred coffee pods without the need for additional assistance.
The tray beneath the tube not only acts as a convenient collection point but also serves as a practical solution to minimise product waste. As customers select their desired pods, the tray steadily fills up, ensuring that each pod is readily available and easily accessible. This design encourages customers to explore Grind's extensive range of flavours while actively participating in the selection process.
The collaboration between Grind and Luminati represents a paradigm shift in the coffee retail experience. By combining innovative design elements, an intuitive interface, and a focus on sustainability, this revolutionary solution creates an engaging and immersive environment for coffee enthusiasts.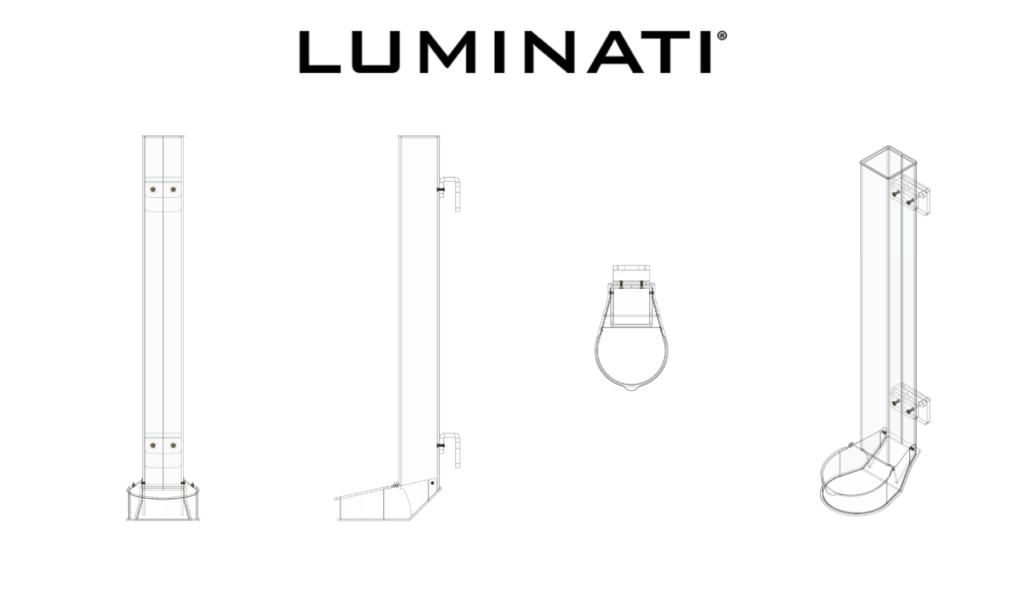 At Luminati, we specialise in innovative retail display solutions that captivate audiences and elevate brands. Grind's collaboration with us showcases our ability to turn imaginative ideas into reality, combining functionality, aesthetics, and sustainability.
If you're a business looking to enhance your retail displays and engage customers in new and exciting ways, we invite you to get in touch. Our skilled team is ready to collaborate with you, creating bespoke solutions that align perfectly with your brand identity and goals.
Join the ranks of forward-thinking businesses that have revolutionised their retail spaces with Luminati. Contact us today and let's embark on a journey of retail transformation together.