Iconic is a family-run independent optician, operating in our home-county of Devon. They first opened their doors in 2015, building a genuine reputation by providing a comprehensive range of optical treatments, testing, appointments and a wide range of glasses.
5 years later they're proud to still be the preferred choice for many living in Plymouth and more recently in Plymstock where they have just opened their second store.
When Iconic first got in touch with us they were looking for a display to hold around 40 pairs of glasses for their new optician showroom.
From the initial conversations with the client, we were able to provide a handful of design concepts for them to review. Our photo-realistic 3D renderings allowed the client to visualise the glasses displays in their environment, allowing the customer to get a true feel for the designs and functionality.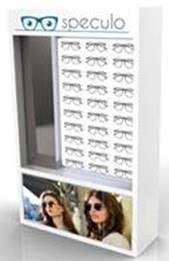 The client reviewed the initial proposals and fed back their thoughts to the project manager, who was able to tailor their preferred design choice to suit their needs perfectly.
With these changes in mind, our team of expert design engineers were able to edit the 3D renders and provide updated designs for the client as a final review.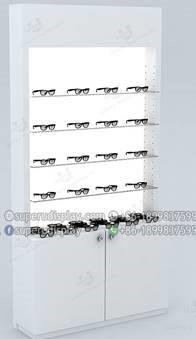 With the new designs agreed, Iconic were interested in a site visit to view our facility. Our team gave a tour of our site in Lee Mill Industrial Estate, showing off our impressive facilities to reassure Iconic that we not only had the manufacturing capabilities required but also a strong team of fabricators working to strict quality control procedures.
After being impressed with the facilities Luminati has to offer and being reassured that we could complete this project, the client gave their go-ahead for the final designs. At this point, the job was booked into our production schedule and given a completion date, allowing the customer to make their store fitting plans around a firm deadline.
The final solution included multiple large optician cabinets which were fabricated in a high gloss material, combined with the oak finish and large mirrors the store left customers in no doubt of the quality of the display and to really showcase what Iconic had to offer.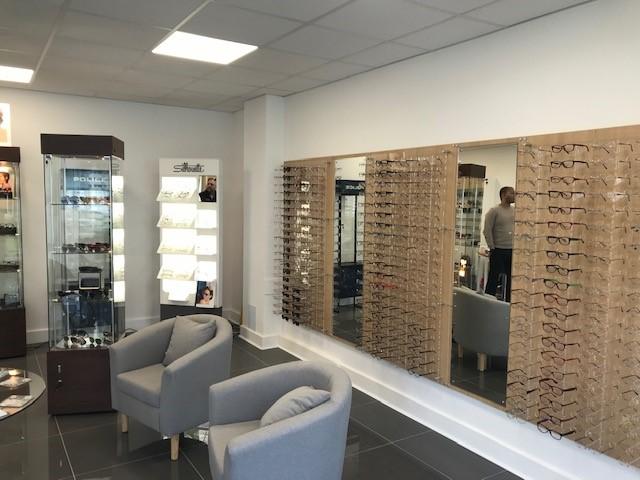 Alongside the cabinets, new wall-mounted panel displays were installed which could hold anything from 15 to 80 pairs of glasses, increasing the display capacity ten-fold.
The end result was a high-quality store display and fit-out, turning a fantastic vision from Iconic into reality.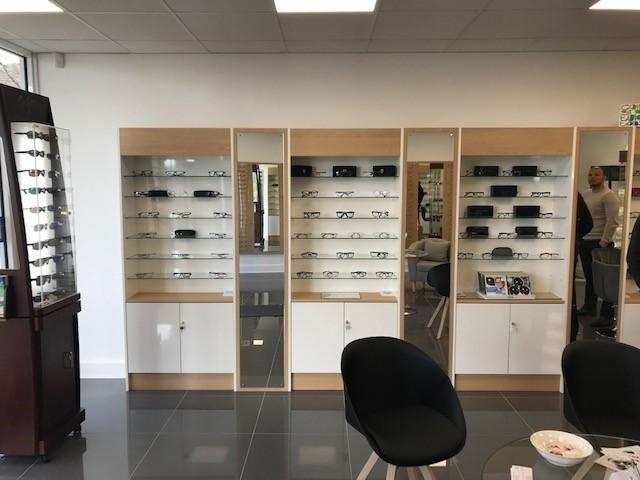 Luminati would like to thank Iconic for letting us be part of this venture and wish them all the best for the future.
If you are looking for optical retail displays, or project lead store fit-outs or rollouts, please do not hesitate to get in touch and call our team today and one of our dedicated project managers will be available to discuss.
Visit our website for our full range of standard products, or get in touch with our amazing sales team on 01752 698720.