Problem solving is what we do – here's how we're helping to solve the 4 B's…
Stop spread of Bugs/Bacteria
Helping Bad Backs
Beautifying your home
Curing Boredom
In these times of uncertainty, our range of brands each bring with them an array of products and solutions to help almost everyone; if you require PPE solutions at work, we can help. If you are working from home and need ergonomically designed workspaces, we can help. If you're trying to tackle those DIY jobs and need materials cut to size, we can help. Or if you've decided to finally get started on your kitchen refresh, we can help.
With the majority of non-key workers now being based at home to work, or on furlough, things can quickly get a little stir crazy, so tackling those jobs at home that you've been avoiding for a while is great way to keep you busy and will also generate a sense of accomplishment.
Here's our run down of how each of our brands can help you in these unprecedented times.
Luminati
Luminati was the first established brand and has been running for over 30 years.  With over 5000 products in the range, Luminati covers a wide range of industries including being a supplier to the NHS. Our comprehensive range of medical solutions are being supplied to hospitals, GP Surgeries, Opticians and retailers across the whole of the UK.
Here are the top 5 products from Luminati joining the battle against COVID-19: –
Our comprehensive range of sneeze screens offer protection against the transfer of respiratory pathogens, germs, bacteria and more.  Quick and easy to set up, we have a range of solutions that include flat-pack screens (for easy transportation), standard countertop screens, and screens that can be adjusted in height to allow for items to be passed underneath them.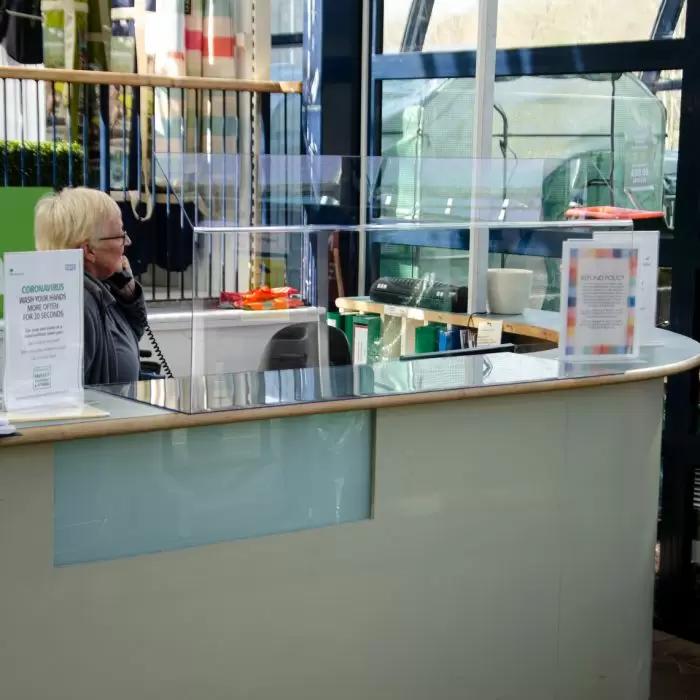 Our range of health and safety boards are a great way to keep staff and customers safe whilst on your premises.  These boards can be located across production facilities, warehouses or offices and can distribute PPE, hand sanitisers and more. A simple yet highly effective way to keep your staff and visitors up to date with the latest procedures and offer easy-access to hand sanitisers and protective equipment.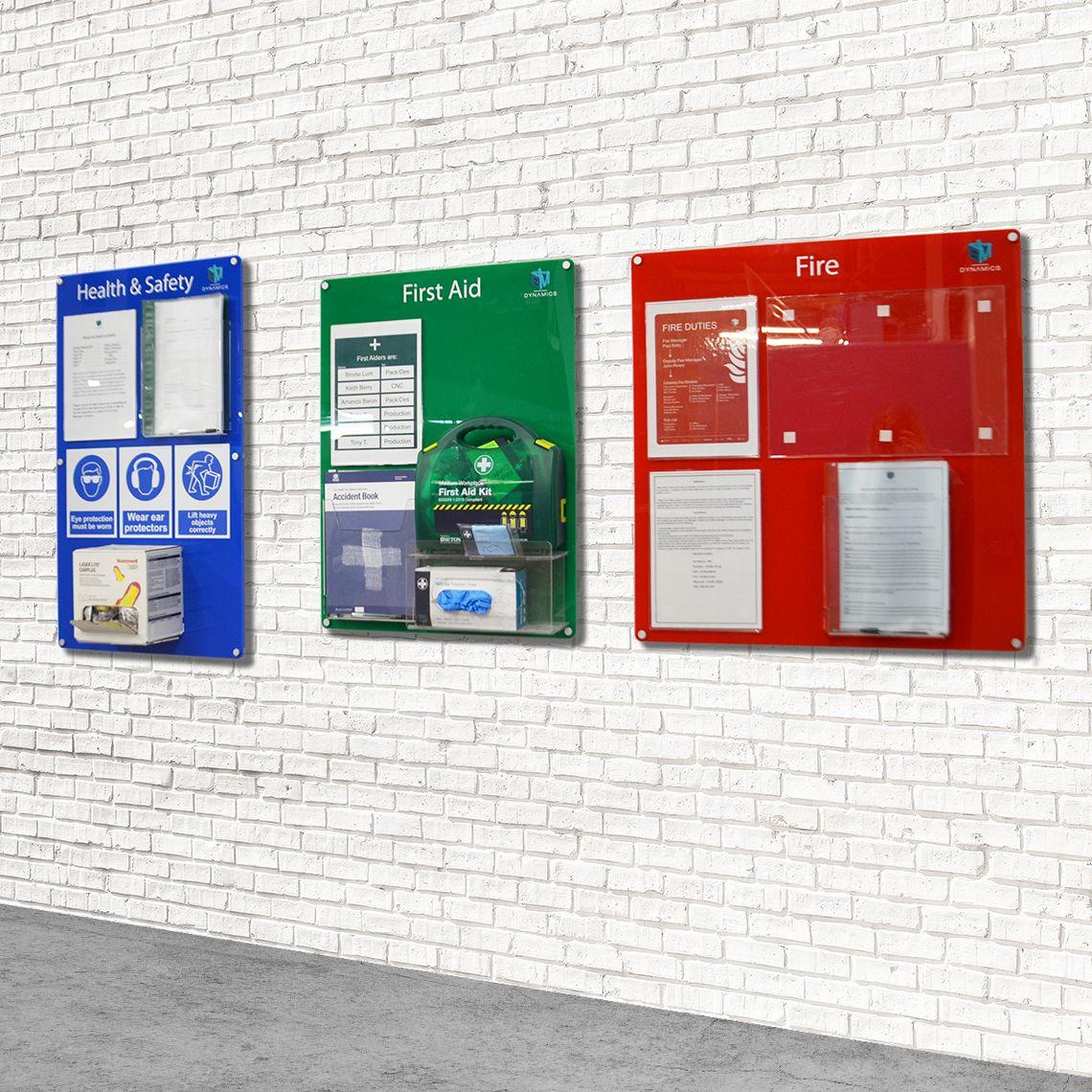 These specially designed face shield masks have been developed with the NHS to provide additional protection to staff whilst on shift.  Each mask has an ergonomic design to ensure comfort whilst offering excellent protection over the face. Its lightweight design offers adjustable straps to make comfort a priority.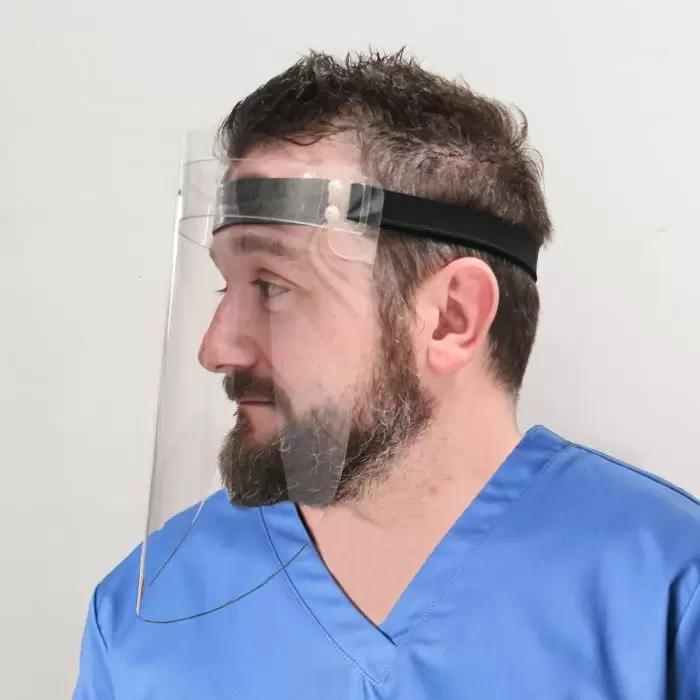 This gravity fed dispenser has been designed to hold a variety of protective equipment that can be accessed through a small slot at the base of the holder.  This allows for various items of PPE to be accessed safely without the risk of cross contamination. Simply pull an item through. Lockable and wall mounting, this solution is perfect for hospitals, surgeries, factories and more.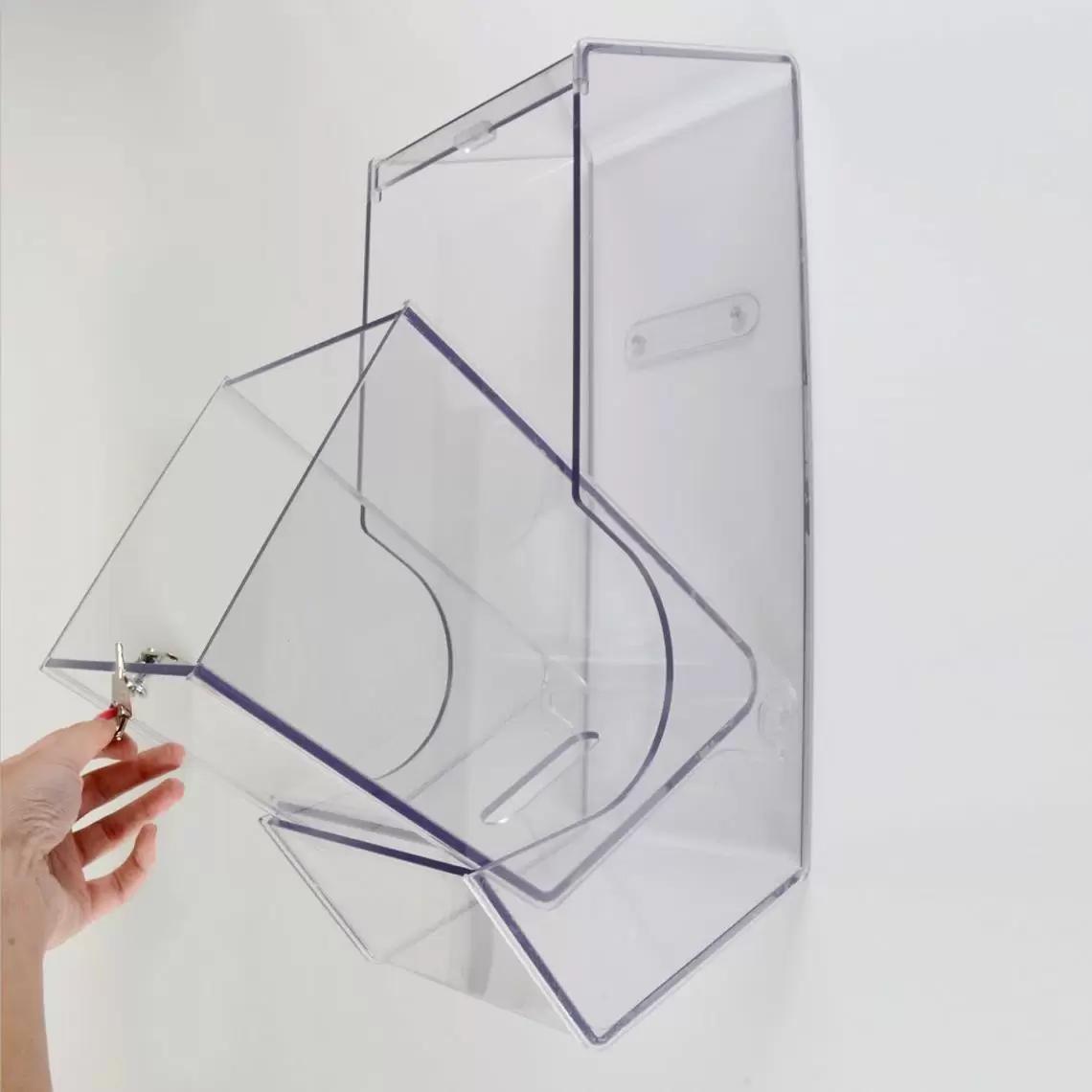 This specialist piece of equipment was developed with the NHS to offer advanced protection to both staff and patients whilst patient transfer takes place.  The crystal clear screen fits onto a patient transfer trolley and encloses the patient, offering protection against cross contamination. This solution was designed, developed and manufactured within a week to respond to NHS demand.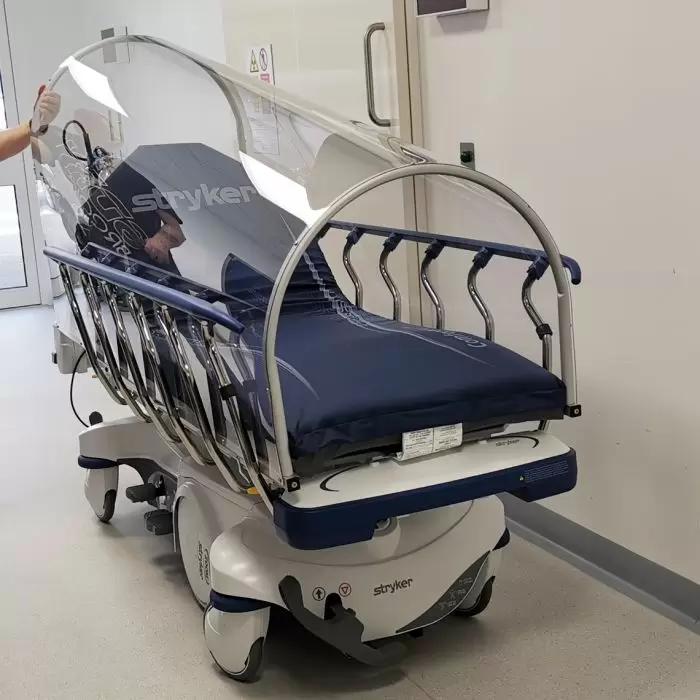 Cut Plastic Sheeting www.cutplasticsheeting.co.uk
Cut Plastic Sheeting specialise in cutting a large range of materials to size, great for the DIY market, you simply input the size you require and material and we do the rest! With a huge range of materials to choose from, this site is extremely popular for DIY enthusiasts, to source replacement green house panels, and for anyone wanting to make small repairs at home.
Here are our Top 5 products to keep you busy at home: –
For the moment, the one nice thing about being in isolation is the weather! If you have a garden, now is the time to get out and get things prepared for summer.  Our greenhouse panels are a great way to replace missing or broken panels from greenhouses, sheds and stores. Pop out and measure up the size you require and we will cut to your exact dimensions to make things quick and easy for you to fit.
Another great product to help with those garden projects are our roofing panels.  This selection of panels can be used to replace missing or broken roofs, or to build roofs for potting sheds, vegetable growing greenhouses and more.  Lightweight and available in a choice of different brands and designs.
The same material used for police riot shields clear polycarbonate comes in a range of thicknesses and can be employed for a myriad of different tasks – previous customer projects have included boat and stock car windows, pond guards, chicken coops, vivariums, stair guards, garage wall protection
Aluminium composite panels are a fantastic choice for strong yet lightweight panelling.  Made from a thin layer of aluminium sandwiching a Polyethylene core, these panels offer great strength and are available in an attractive range of finishes. They are perfect for many different internal and external applications and can be used for advertising, garden projects, interior design, it's also possible to score the back of the panels and bend them around corners!
Our range of tools and accessories are there to help with your project and our knowledgeable sales team are on hand to offer recommendations and advice on all your projects. If you're not sure what material will suit your application best, get in touch with the team who are always happy to help.
Desktop Innovations www.desktop-innovations.co.uk
Desktop innovations specialise in the design and manufacture of ergonomic desktop solutions and accessories.  The most popular products in this range include our fantastic selection of laptop stands, great for home working.  Desktop offer a range of solutions including monitor arms, laptop stands, office furniture and other accessories. It doesn't take long to miss the comforts of the office when you're now sitting at a makeshift version at home with back ache – we can help!
Here are our Top 10 for working at home!
With over 25 products in the range, our Laptop stands are great for setting up comfortable home-working when you're working on a laptop.  Our wide range of solutions include adjustable angle designs, clear Perspex designs, laptop stands with built in cooling fans, and much more. Take a look at our selection.
Our sit-stand desk convertors are a great way to add some additional comfort to your home set-up.  Simply put them on top of your existing desk and you can work standing up, which comes with a host of health benefits.  Each solution is adjustable, allowing you to choose a height that's perfect to you.
Those of us who rarely work from home are likely to have only a very basic setup, that's also likely to be a fair bit smaller than our work desk.  Utilising our range of monitor stands and risers can help in freeing up space and keeping things neat and tidy. Our monitor risers sit your screen at an ergonomic height whilst offering space underneath for keyboard storage and other accessories.  We have a huge range of options to choose from with both ergonomics and aesthetics in mind.
During these difficult times, efficient working is paramount and being able to access workstations on the move can help with this.  Our range of mobile workstations can allow quick and easy location changes, and offer access to systems for people who continue to work in healthcare, or those who are on factory shop floors or warehouses. 
Make working at home as comfortable and easy as possible with our large range of accessories. Included in the range are back supports, ergonomic mice, footrests and accessories to help with organisation.  Working from home will be an entirely different setup from your usual office space, so making sure you are as comfortable as possible is vital in ensuring you work to your full capability.
Custom Splashbacks www.custom-splashbacks.co.uk
If you're finding you're going a little stir crazy at home, or maybe you're hoping to make the most of some extra spare time on your hands, why not look for a little change of scenery? Our custom splashbacks allow you to create a totally unique, stunning finish in your kitchen extremely easily! Maybe you've been meaning to have a bit of an update for a while?  Or that retro tile splashback that's been there since you moved in finally needs updating, now's your opportunity!
From over 1000 standard colours, to a choice of beautiful photographic prints, why not give your kitchen that much needed refresh whilst you're stuck inside with not much else to do?
Here are our Top 5 suggestions on how to transform your kitchen quickly and easily: –
All of our splashbacks feature a totally unique fabrication method where the colour is applied to the back of a clear panel. This means the ultra-high-gloss face of the acrylic is always seen and creates a stunning glossy finish.  Choose from our range of hundreds of colours or use our colour picker tool to choose a colour perfect for you. 
Our range of printed splashbacks have some fantastic stock images, from scenic waterfalls and rolling hills to unique Aztek patterns or even a brick wall! We have over 50 stunning images to choose from, and add to these frequently.  If you're looking for a more personal touch though, why not send us your favourite holiday photo or family portrait – we can print almost anything! 
Our glass splashbacks offer a great option for behind the hob and are available in a selection of standard sizes.  With the full colour range to choose from, or the option to send in your own image, you're sure to find the splashback you've been looking for.
Our metal designs are totally unique and are made from specialist aluminium composite panels. A range of incredible finishes are available including brushed effect, copper, rose gold and more, sure to totally transform your kitchen.
Our complete range of products are available to order in sample size to allow you to try them at home.  Remember all our computer, tablet and phone screens are different so it's always worth ordering some samples in to check the colour is perfect for you.  When you go ahead with your full order, we will refund the cost of the sample so it's a no brainer!
Luminati Lifestyles www.luminatilifestyles.co.uk
Being stuck at home can bring some positive changes to your household as some of you will likely be trying to tackle some of those home improvement ideas that have been on your "to do" list for a while! Once you've repainted those skirting boards, or touched up the door frames, why not add some beautiful finishing touches and complete your rooms with our range of beautifully designed, UK made furniture.  Luminati Lifestyles specialises in transforming spaces with stunning, modern and traditional furniture perfect for any home.  
Here are our Top 5 Lifestyle choices to add a modern and beautiful twist to any room:- 
   

Acrylic Tables
One of the largest and most popular ranges on our website are our Acrylic Tables.  Offering sleek and modern finishes, these tables look beautiful in any décor due to their unobtrusive nature.  Made from a selection of materials including crystal clear acrylic, the tables blend into any environment. Our range of tables include totally transparent clear acrylic tables, nesting tables, bamboo and wooden tables and much more.  Our range includes coffee tables, console tables, nesting tables, bedside tables, desks and much more.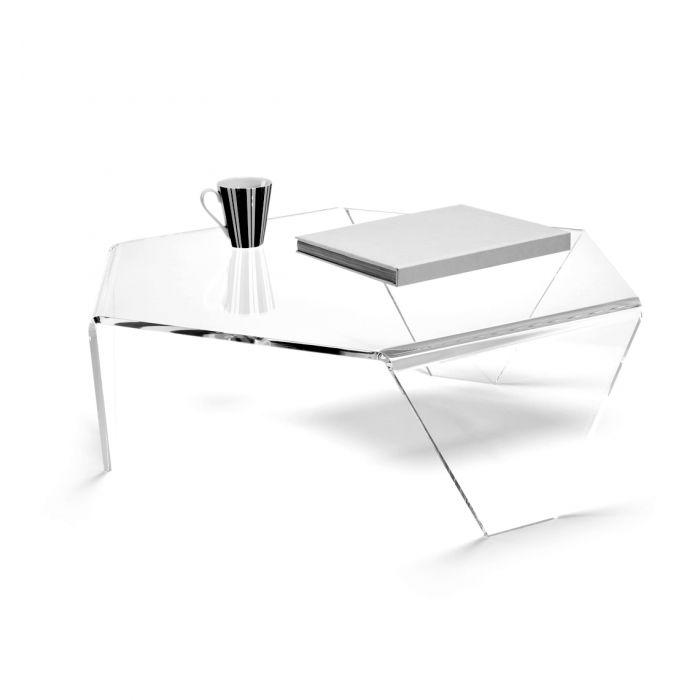 Acrylic Furniture
Our stunning range of furniture includes an array of items such as book cases, tables, shelving units, corner bars and more.  Designed and made in our UK factory, everything is precision hand made to incredibly high standards. Why not include a feature piece in your home?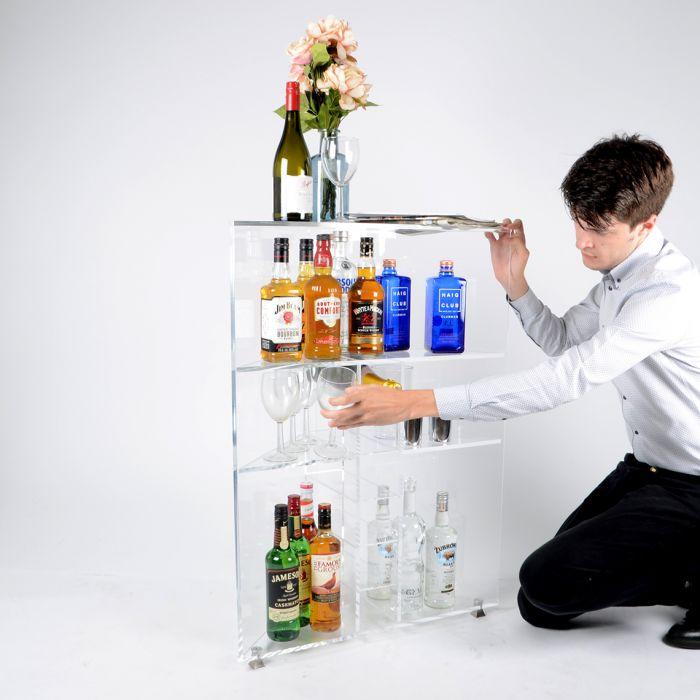 Storage & Display
With a huge range of storage options to choose from, why not take the opportunity to organise those little messy areas?  Our range of products offer beautiful design combined with neat storage solutions such as our key holders that can hold a range of keys alongside post and other small items.  One of our most popular items is our Footstool Tray that offers storage and protection to your footstools.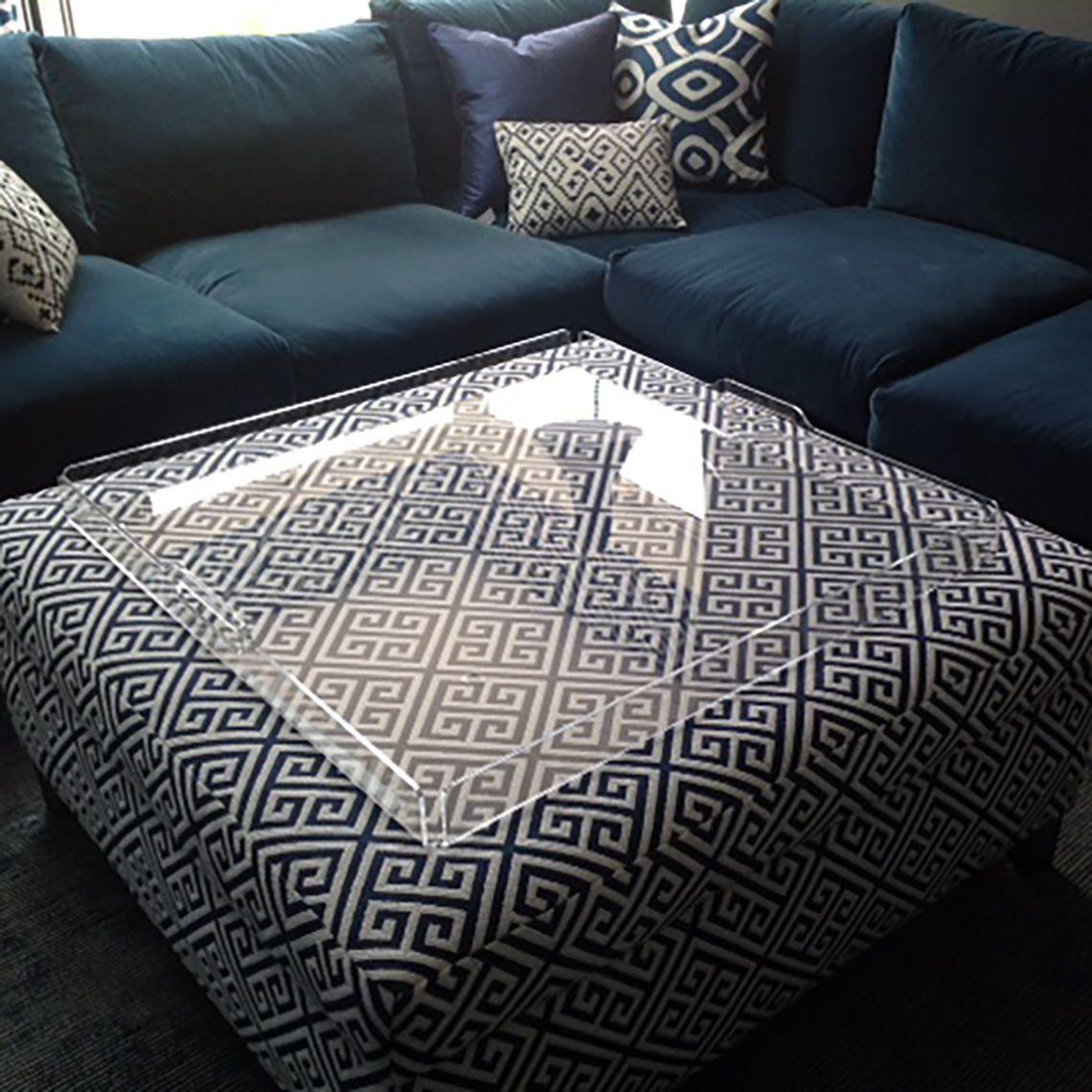 Hobby Display
Within our storage and display category we offer some unique and clever storage ideas for hobby items such as guitars.  You can display your guitar in a locking storage wall cabinet, great for showing off your collectable guitar, or why not hook it on the wall with our clear acrylic holders.  Another great one for hobbyists is our surfboard holder, keeping your surfboard out of the way and neatly displayed on a wall! If you're a collector, why not check out our collectable display cabinets for model ships as such like, or our range of trainer and shoe storage and protection accessories for your designer shoes?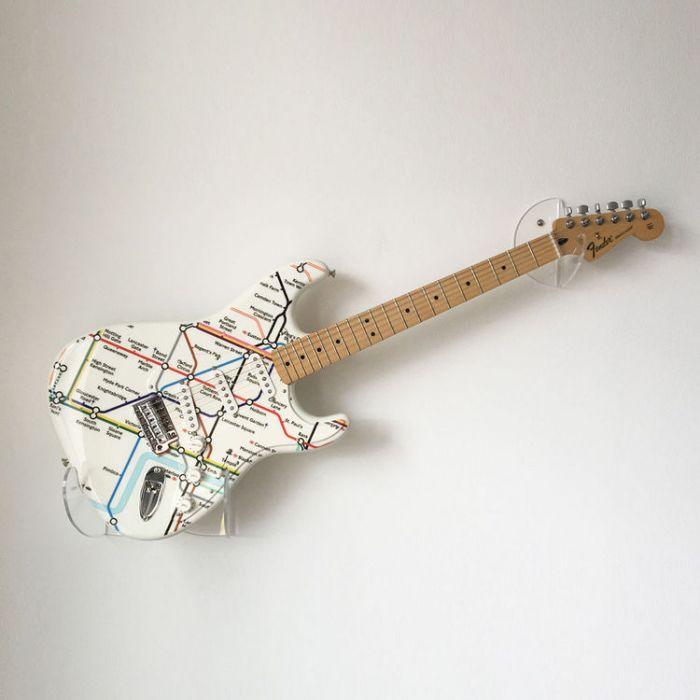 Home Accessories
Our large range of home accessories include neat storage ideas such as magazine racks, games consol holders and wine bottle displays.  One of the popular products in the range is the neat acrylic side table that features an internal tray which can be removed. It's great for storage of books, toys and more, or can even be used as a mini bar!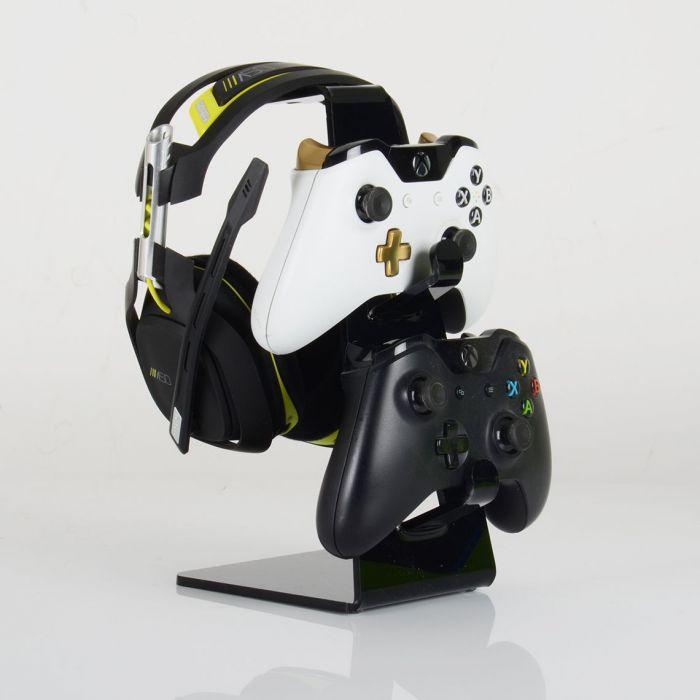 If you'd like any more information about any of the products above, please contact our sales team who can be reached on the numbers and email addresses displayed on each website, or visit www.emxdynamics.com to find out more.