Universal PPE's Trade Counter Unit

Universal PPE is a provider of welding PPE products located in West Midlands. They offer protection gear such as welding helmets, gloves, boots, powered air-purifying respirators, as well as basic work clothing. To showcase samples of clothing and accessories at their store, Universal PPE required a trade counter display stand that will match the premium aspect of the store.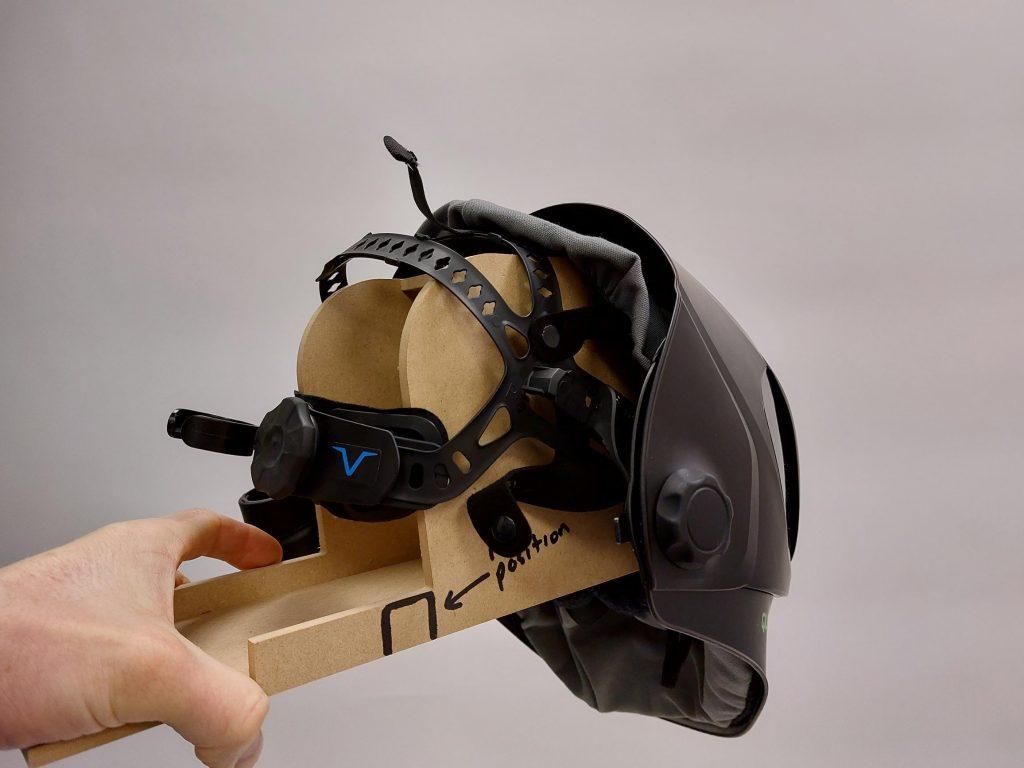 The Universal team's main requirement was making sure that the stands have enough space to display larger helmet items and clothing when positioned sideways. To help the design team gain a sense of the size and overall look of the items to be displayed, Universal brought in a few products that Luminati used as a reference, as well as supplied photos for inspiration. 
Following that came a prototype from the Luminati's head designer with sketches of the display unit, including the size of the shelving, baskets, and railings attached to it. The design team also supplied a demo of what the accessories will look like on the display. Once the prototype was approved, the unit was manufactured in house at our factory in Devon.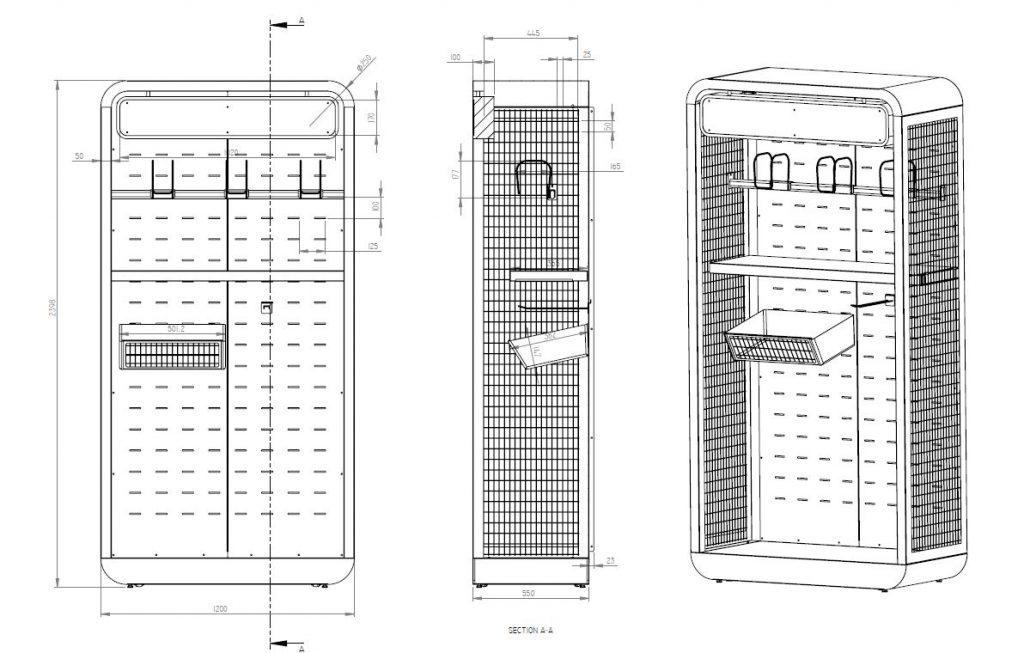 The finished product was a dynamic and durable trade counter display that complements the overall masculinity and premium look of the brand. The design team added rollers to the base to allow the unit to be moved around, in case the client wants to change the layout of the store or use the unit for an exhibition or trade show event. To avoid unwanted movement, the adjustable feet are able to be wound down for the unit to stay in place and keep the products still. To ensure that helmets will be displayed precisely and symmetrical, Luminati's design team decided to use a clothes rail where helmet holders can be hooked over, allowing the helmet to be lifted off the display and flexibility of the helmet positions. For the overall base of the unit, a foam PVC material was used as its gloss surface makes it ideal for bespoke displays and offers enhanced exterior performance. The integrated lighting and illuminated logo added an impact to the display, making it look more dynamic which blended in nicely with the store's ambiance.  
The experience displayed by Luminati throughout the project including the design visualisation, technical design, fabrication, and a comprehensive consultative approach throughout the process, impressed the Universal PPE Team.  
View our standard types of displays including trade show counter, trade show display, merchandising displays and other point of purchase products from our catalogue. For bespoke and custom-made units, please contact our customer service team to discuss your requirements.