A digital touch screen with a difference!
Not only is the screen a multi-touch screen, but it also allows for use as a digital whiteboard so notes and work can be written directly onto the screen.
The screen is supplied with two stylus pens and a long pointer to allow for digital annotations direct to the screen.
Once annotations have been made, you can simply share the annotated screen to all members of the meeting by various methods including email, QR codes and more.
These digital touch whiteboard screens are perfectly suited for educational environments like schools, universities and collages, and are also just at home in the workplace for presentations and interactive meetings.
Each touch screen also features wireless mirroring allowing any smart phone, tablet, laptop or PC to mirror their screens using the Eshare app.  Or connect directly with Airplay on an iPhone.
Network options:-
No Network (plug and play)
1 Year Network Software
3 Year Network Software
Lifetime Network Software
With a built in microphone, these screens are perfect for conference meetings.
The screens benefit from many impressive features:-
Connection ports on the face of the screen for easy access
6 point touch screen
Freeze frame function
Eco friendly backlight
5 year warranty
Dual Operating System
64GB integrated storage
We also supply wall and ceiling mounts designed for use with these screens, speak to the sales team for more information.
Did you know that Luminati offer a full Installation service on this screen for an additional cost? Contact us on 01752 698720 for more information.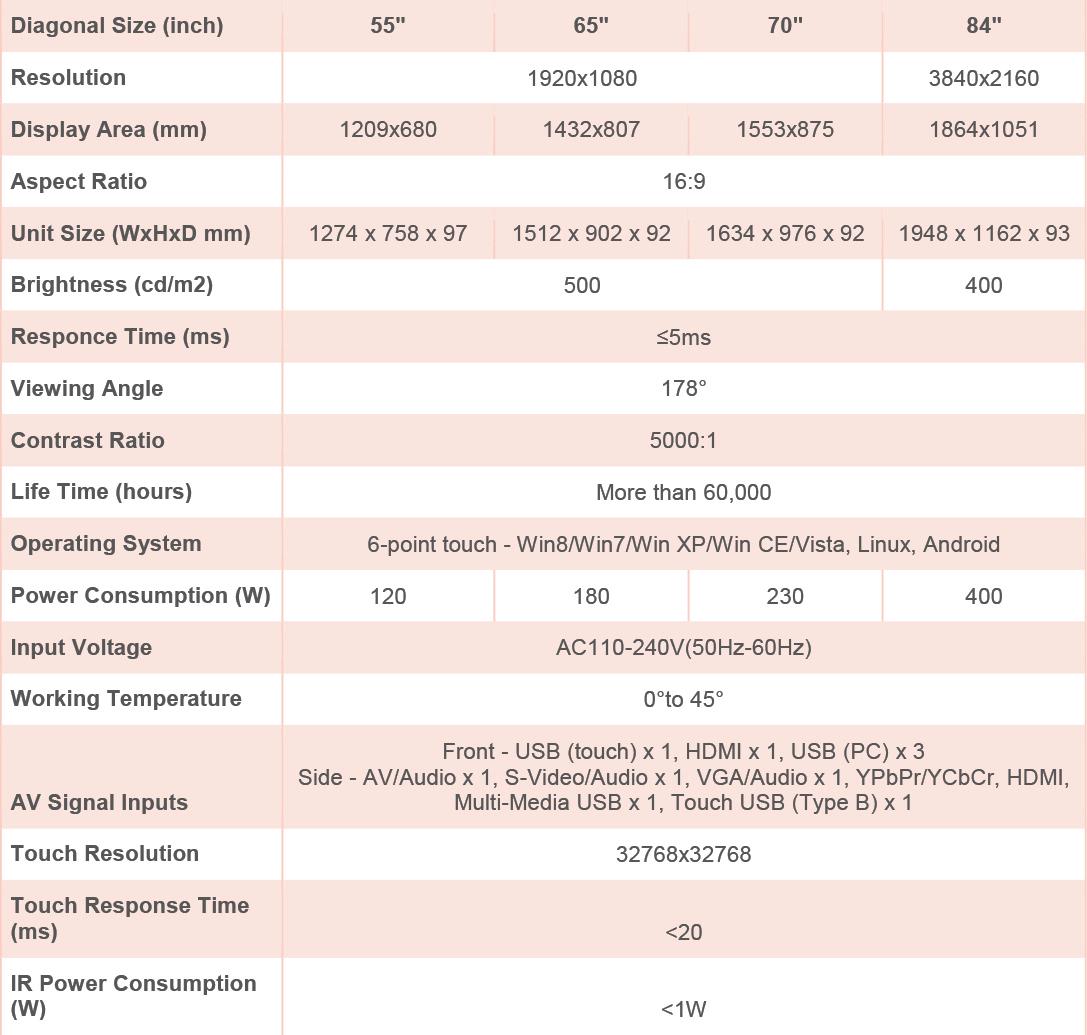 For further information please contact the sales team today 01752 698720