Few would disagree that the Mona Lisa is a masterpiece but unfortunately for those in the industry it is hard not to notice the skill and craftsmanship that has also gone into producing the £7 million security system! The display that houses the artwork is a piece of beauty in itself. Its construction consists of bulletproof glass, a state of the art climate control system and a specially designed frame to protect from vibrations.
Whether your museum or gallery artefacts meet this grand price tag or not, the importance of cabinet display systems are just as paramount in the protection and security of the items enclosed.
When it comes to displaying artefacts and precious items, the first thing that should be considered is ensuring you have a suitable display case. A successful display cabinet should enhance your exhibition, be situated at an ergonomic display level and provide suitable illumination to truly capture the items on display.
A cabinet, or collection of cabinets will often become the main focal point of a room, so the design and aesthetics are just as important as the functionality and security the cabinet offers.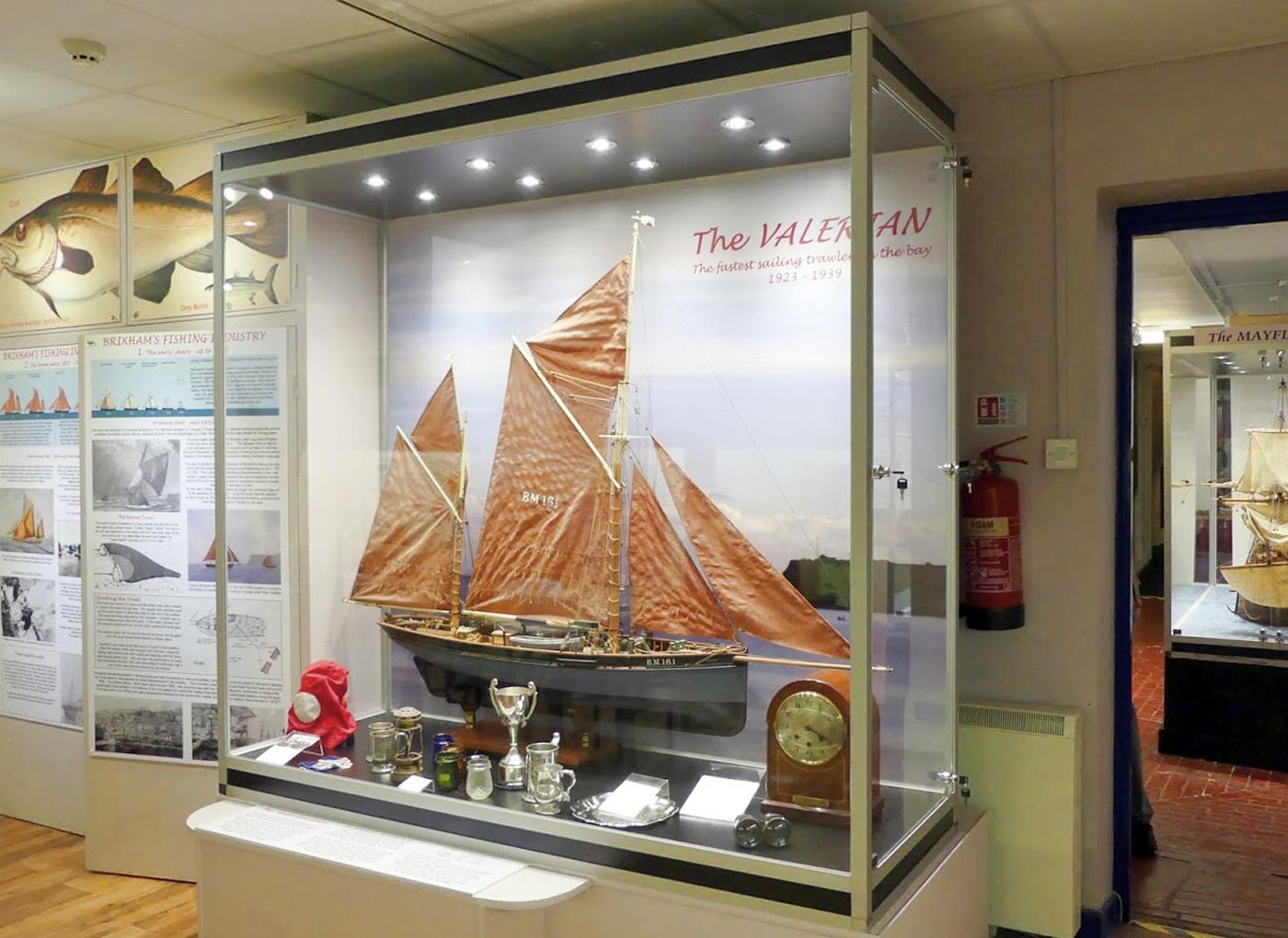 This blog aims to help you identify some of the requirements that should be considered when buying a museum display cabinet.
How fragile are the items you are looking to exhibit?
Give your cabinet supplier a full brief of the items you plan to display including the size, weight, number, material and condition. This information is vital to allow cabinet designers to accommodate the items on display and ensure precautions are taken if the items are sensitive to light, vibrations, pollution or other external factors.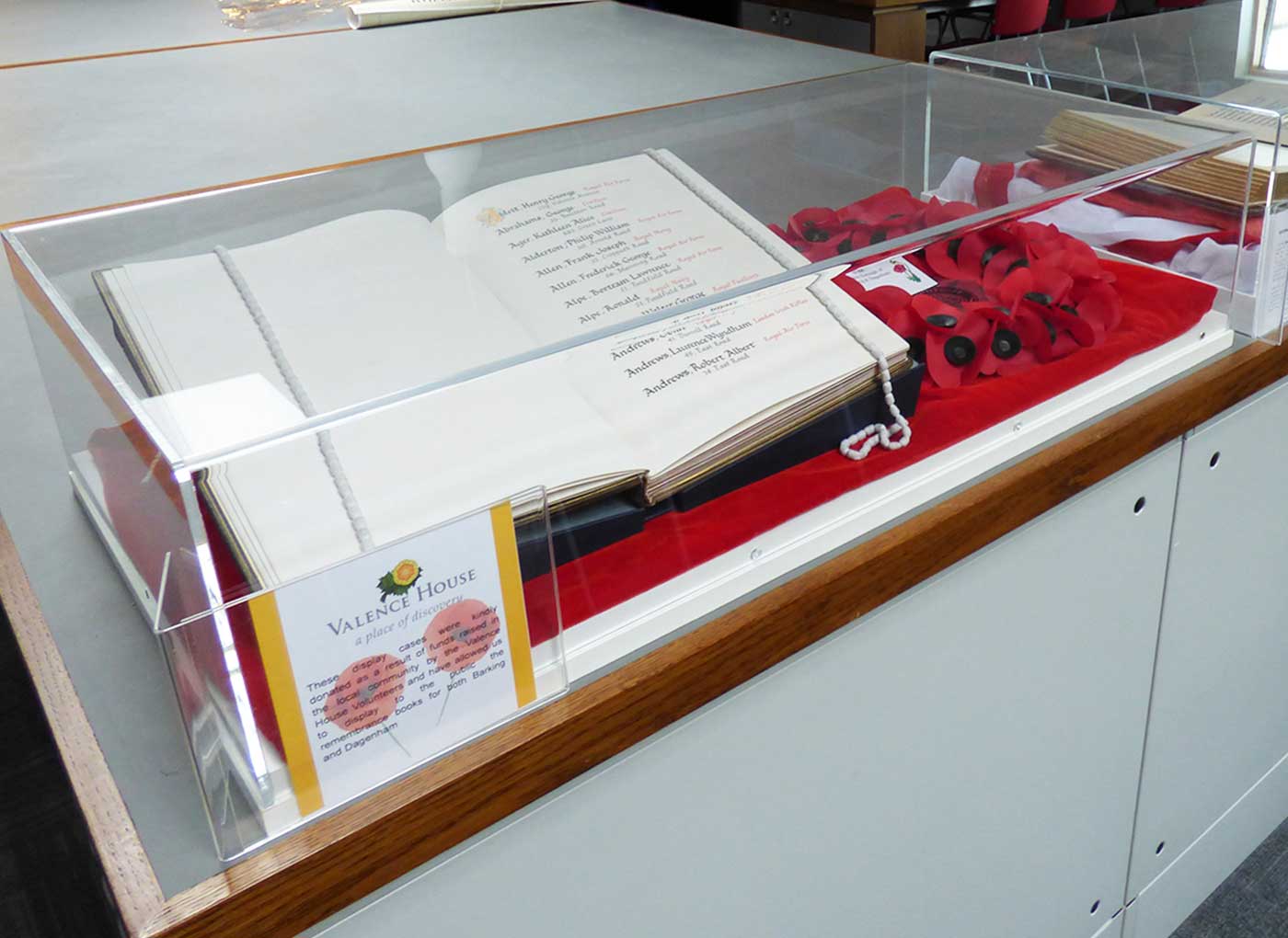 Decorative surfaces inside the cabinet are commonly finished with fabrics which build on the overall design of the unit making it more attractive. These fabrics also offer a softer surface for display and can potentially reduce damage to the items. The Arts Council England specifies that fabrics which may be selected for dressing display cases are suitable for use in their natural state, dyes and pigments used to colour fabric may render them unsuitable.
The standard fabric that we use in display cases is a simple flock fabric which is a great non-toxic dressing. For objects that are easily affected by the smallest impurity, we offer an  MDF "Zero" display shelf that has been wrapped in Bunmann ultra fabric, both of which are fume and Acid-free, making them a perfect choice to ensure that valuable and fragile objects aren't contaminated.
Objects sensitive to light should be displayed securely, utilising UV filtered glass to ensure exposure to harmful rays is negated. Sunlight entering a building through unfiltered windows can contain up to 55% infrared energy (e.g. heat) which increases the ambient temperature around and inside collections ultimately accelerating chemical reactions and causing stress to items on display.
To seal the deal and avoid dust, dust proofing is an optional extra that can be applied to most of our display cabinets. Rubber gaskets are used to seal the joins and provide excellent dust proofing. Cabinets with dust proofing come equipped with side doors to allow easy access yet ensure dust exposure is kept to a minimum. 
What type of cabinet do you need?
Depending on the items you wish to display and the space available to you, Luminati can design and manufacture an extensive collection of cabinets, cases and displays tailored to your specific requirements for galleries, exhibitions, museums and other institutions that care for artefacts and other objects of public importance. 
The layout of your museum and the particular exhibit will denote the space available to you. We can tailor our designs to your requirements in terms of space-saving features. As part of our range, we offer wall mounted display systems, countertop cabinets, table showcases, fully integrated cabinet systems and portable displays.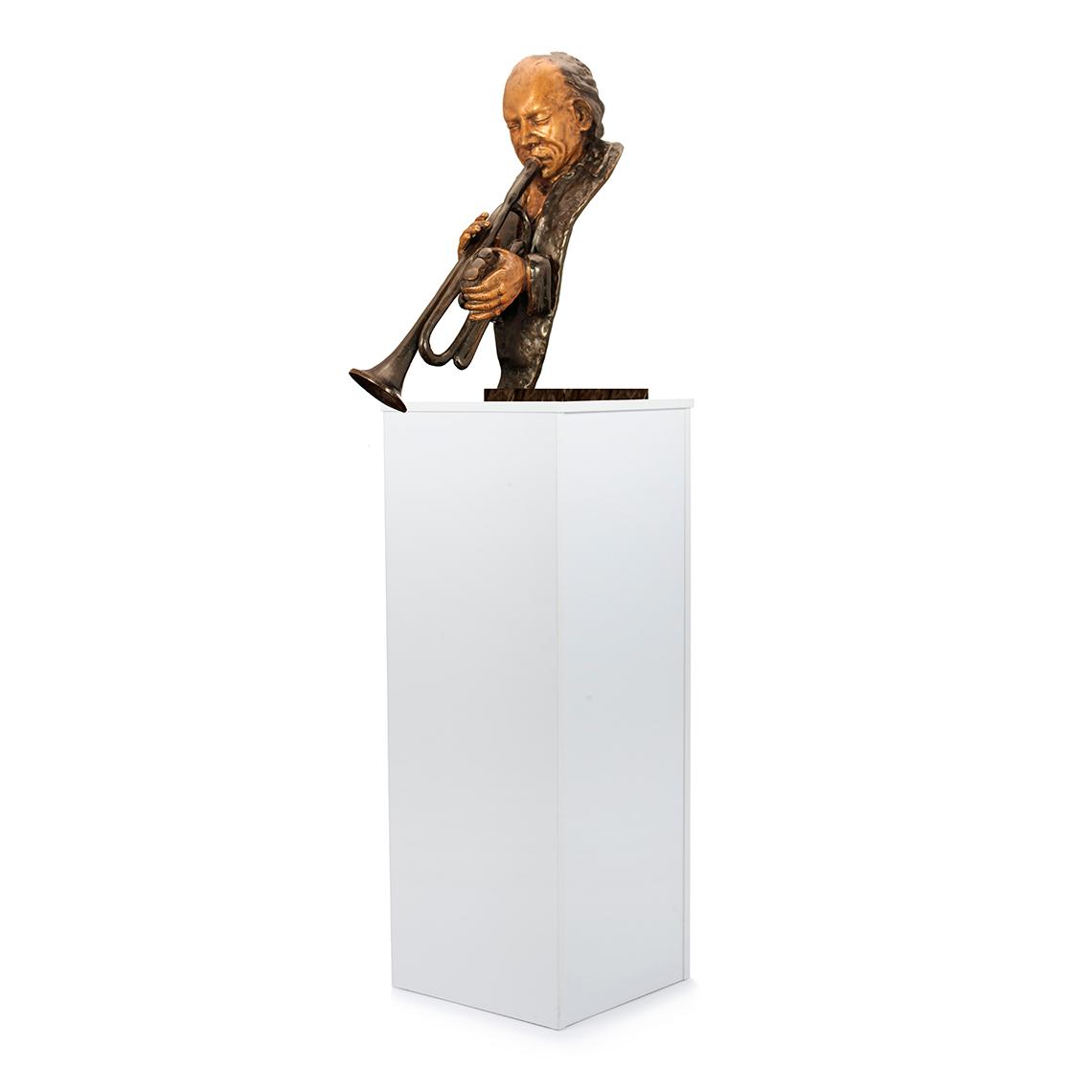 If your institution loves to stay on the move by creating pop-up exhibits or frequently travels with objects of importance, we can supply specialist cabinets with mobility in mind – providing castors and flat-pack systems – whilst never compromising on security.
Luminati provides a wide range of materials that are used in the construction for our collection of displays. Aluminium is one of our most popular materials because it provides excellent strength and structural rigidity. Furthermore, the brushed finish on the steel can be colour matched to any RAL colour.
There has been an increase recently in the popularity of authentic wooden displays as a lot of companies, charities and services want to match their existing traditional cabinets to keep with their gallery aesthetic. Wood is straightforward to maintain and can be incredibly resilient, with a huge range of finishes available including varnish and veneer so achieving your desired look is easy.
For those who don't want a frame, our frameless showcases allow for unrivalled visual clarity and almost infinite viewing angles. The beautifully designed showcases create a non-obtrusive display, made using a modular system to create a contemporary, streamlined cabinet that enhances items on display without using any visible fixings.
To accompany the cabinets, a large range of accessories are available to complete the design.  Plinths can be made to go inside the cabinet, additional shelving systems can be added, information ticketing for artefact descriptions and even mannequins for displaying clothing are all available.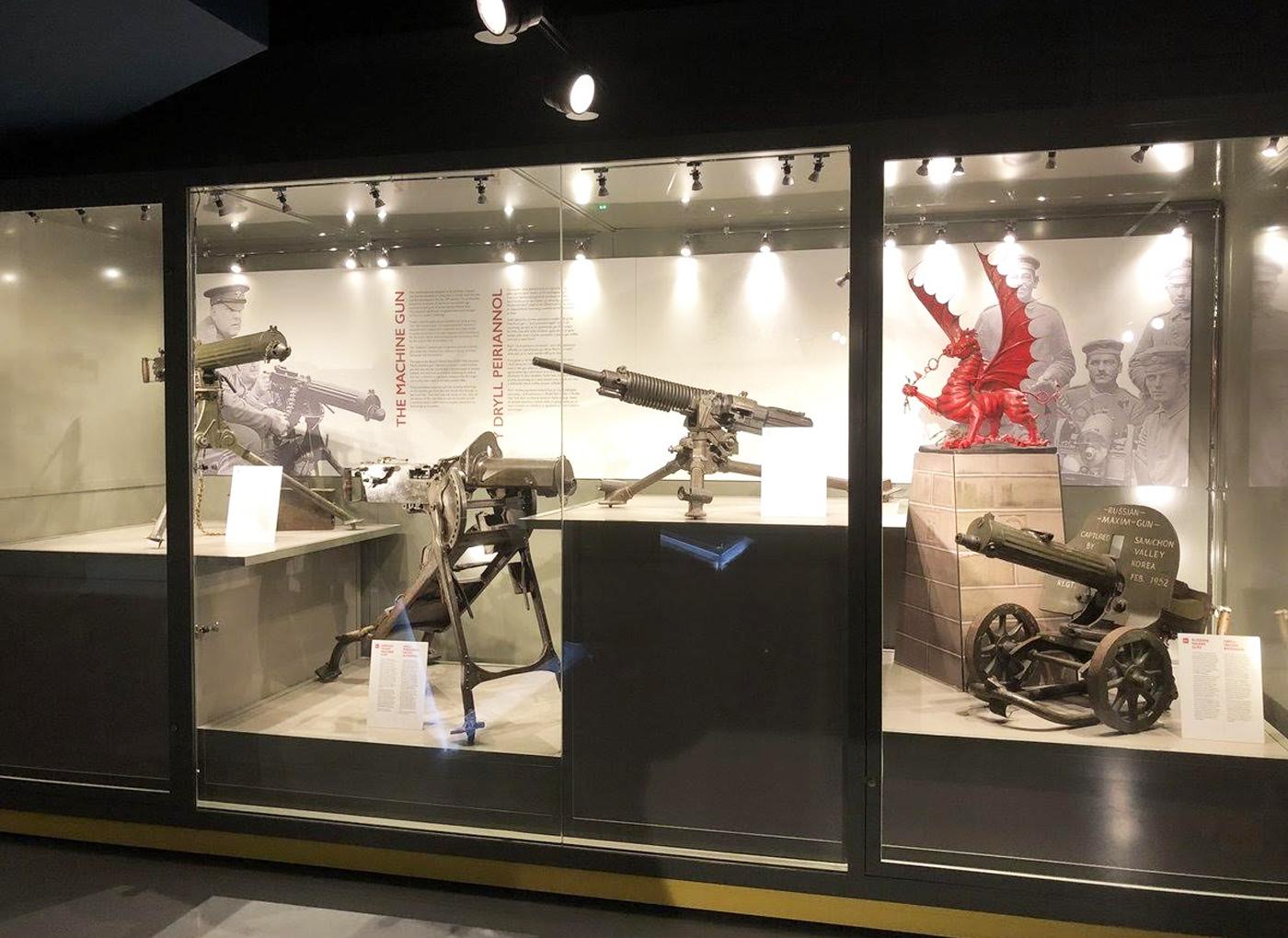 What type of aesthetics are required? 
To keep your items in the spotlight, nearly all of our display cabinets come with optional LED lighting. LED's offer substantial benefits when compared to more traditional lighting such as Halogen. They use much less power and do not require additional heat dispersion or ventilation.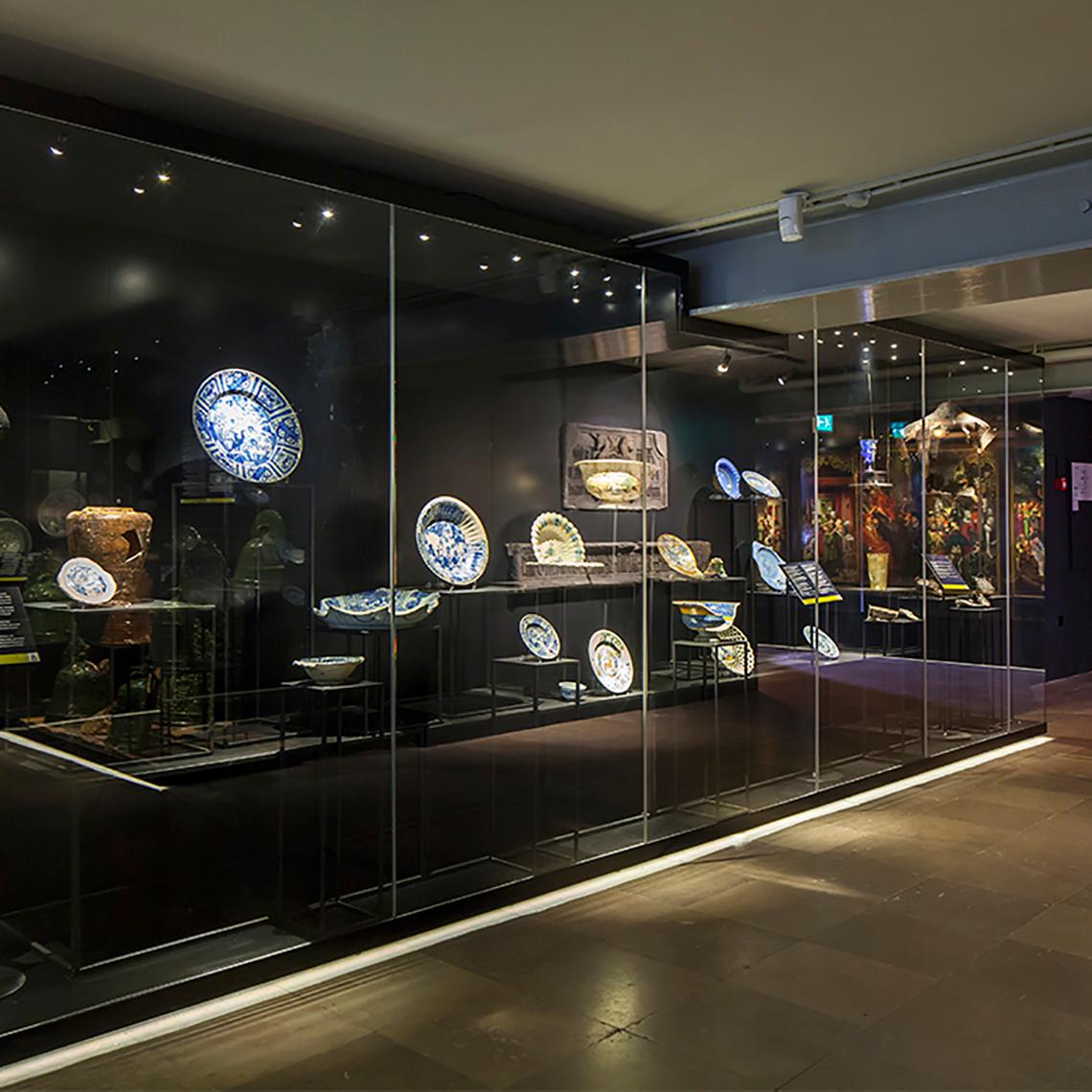 Our lights are available in several variations, offering different ways to illuminate exhibitions and save space inside the cabinet. Rail mounting lights are a great option for bright, even illumination across the full area of the cabinet. Other options include individual spotlights that can be added or removed using magnets so updating the cabinet is hassle-free. Static spotlights are also available and can be tilted and rotated to point the light on the object stored within. The final option is Goalpost lights which act as a middle ground between rail and spotlights, providing a large even amount of illumination over the artefact.
Our range of Museum displays uses either transparent acrylic or cured glass. Each option has its own unique benefits so the choice comes down to your individual requirements. Acrylic is a more cost-effective option with the benefit of being safer due to the fact that it will not smash or shatter. It also features the best optical clarity with crystal clear properties whilst blocking ultraviolet light. This makes acrylic perfect for protecting objects that are sensitive to UV light. 
Alongside acrylic, we also offer traditional glass cabinets in a range of glass finishes detailed below:-
Toughened Safety Glass

– This is our standard glass finish made from toughened glass which is up to 5x stronger than standard glass. It is specially treated so if it does get damaged or smashed it will break into small, round pieces and not shards, making it much safer than standard glass.
Low-Ion Glass

– This glass has the same properties as the standard toughened glass but features a low-ion content which produces a higher light transmittance and reduction in the green tint inherent in glass.
Laminated Glass

– This option features the same properties as standard toughened glass but has had additional lamination during processing. This makes it less likely to break, but should the glass break, the lamination will hold the shards in place.
Ultra Clear Safety Glass

– The ultra-clear glass has the best optical properties of the entire range and provides excellent optical clarity.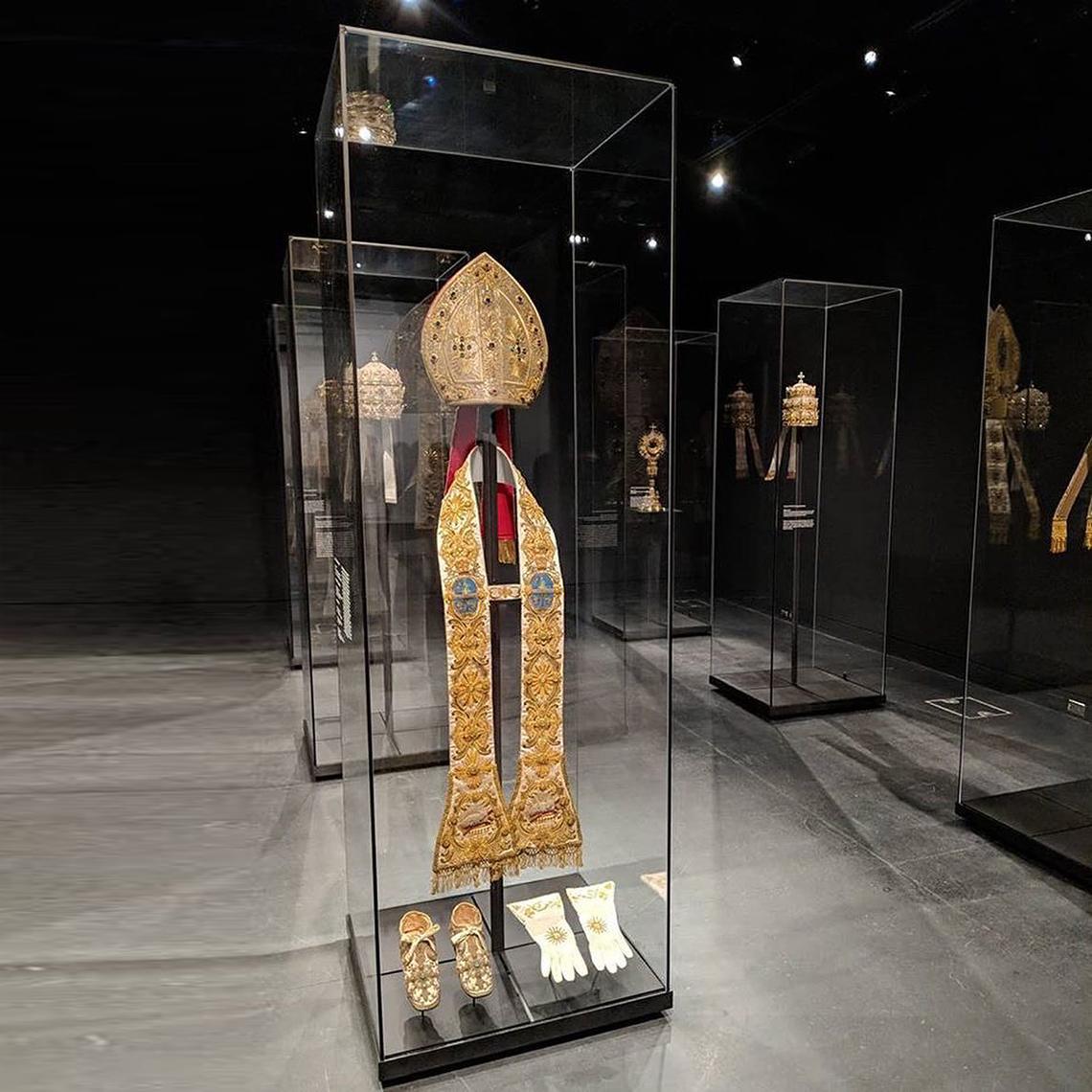 What level of security does the cabinet need?
We're serious about security. To protect your exhibits our cabinets come with Abloy locks as standard. However, if you want more peace of mind, our certified security locks ensure that objects held inside, stay inside.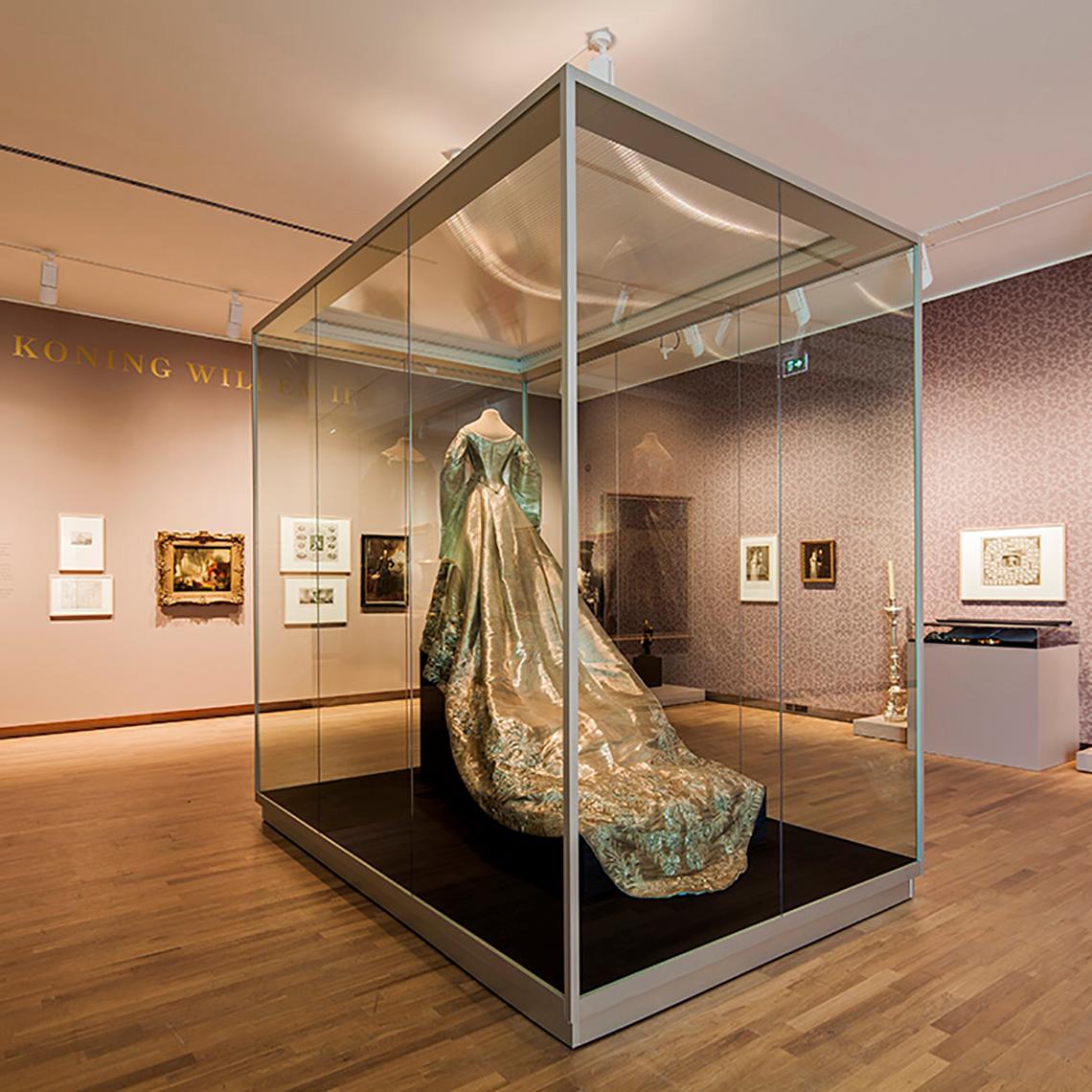 Choosing the right glass for the display will add to the security, and if using acrylic, opting for a thicker, stronger acrylic will provide further security. 
The GiS (Government Indemnity Scheme) provides more in-depth requirements to how "Small portable" objects must be exhibited. Display cases must have a lock and be fitted with anti-bandit laminated glazing – meeting British Standard BS EN 356 – at a minimum of 11.3mm thick.
How will the cabinet be assembled?
Understanding how big your case will need to be can give us an indication as to whether it will need to be constructed on-site, or can be sent out fully assembled.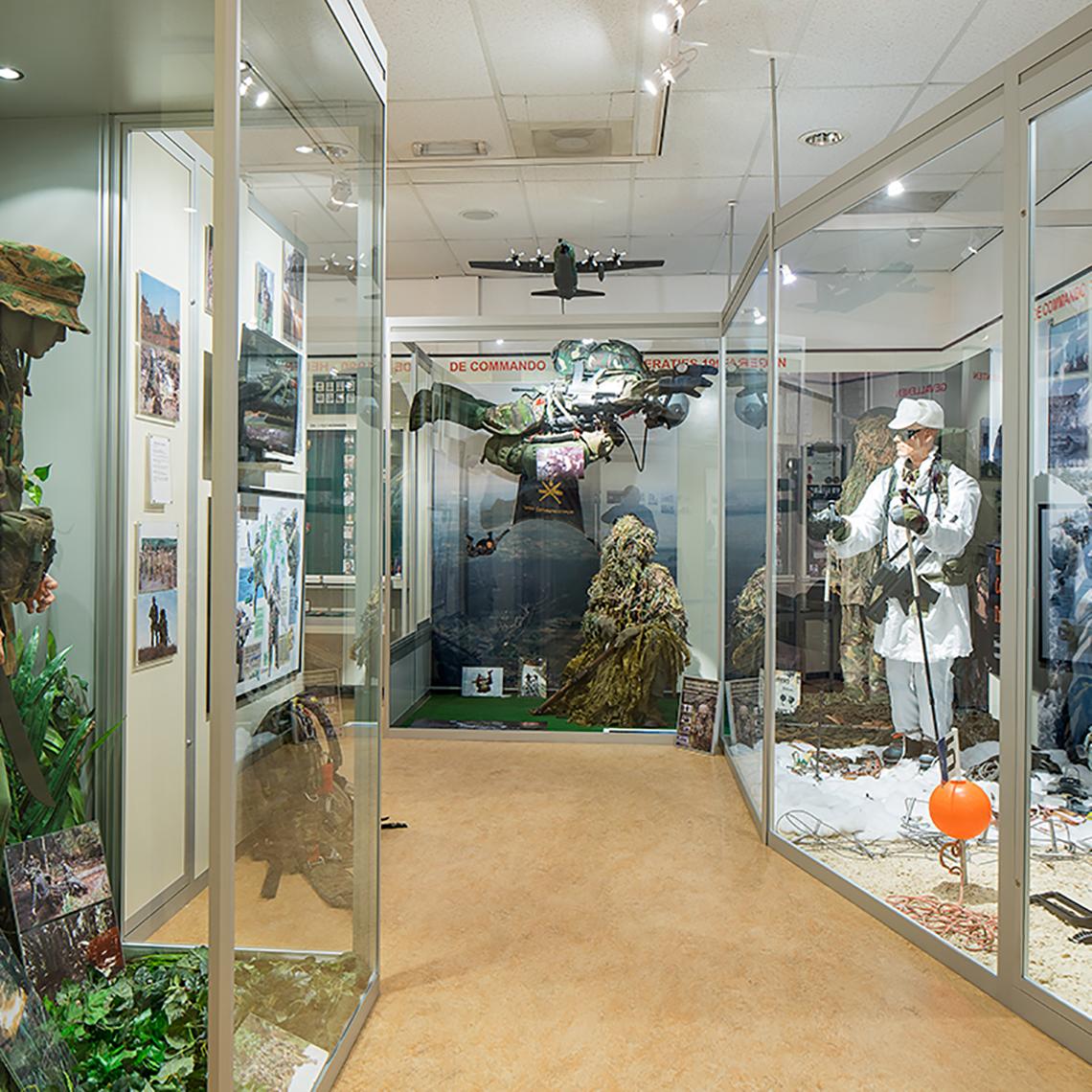 Luminati offers a complete installation package at an additional price, which includes full installation and set up.
When specifying a display cabinet it is important to consider the size of the installation area, the access requirements and any manual lifting and safety aspects, especially if you intend to fit the cabinet yourself. 
Site access can sometimes be a pain, so having a plan in place for unloading the goods and a suitable route to the installation location is incredibly important.
Always plan ahead for your cabinet
Planning an exhibition is no mean feat and ensuring coordination between all parties involved is paramount in having the exhibition installed and up and running on schedule. 
Our standard cabinets come with lead times between 2-4 weeks whilst our more bespoke designs can be up to 6 weeks depending on complexity.
When taking into account cost signoffs, charity funding and the many other elements that come with planning an exhibition, it's vital to allow enough time to plan, design, manufacture and install your display system.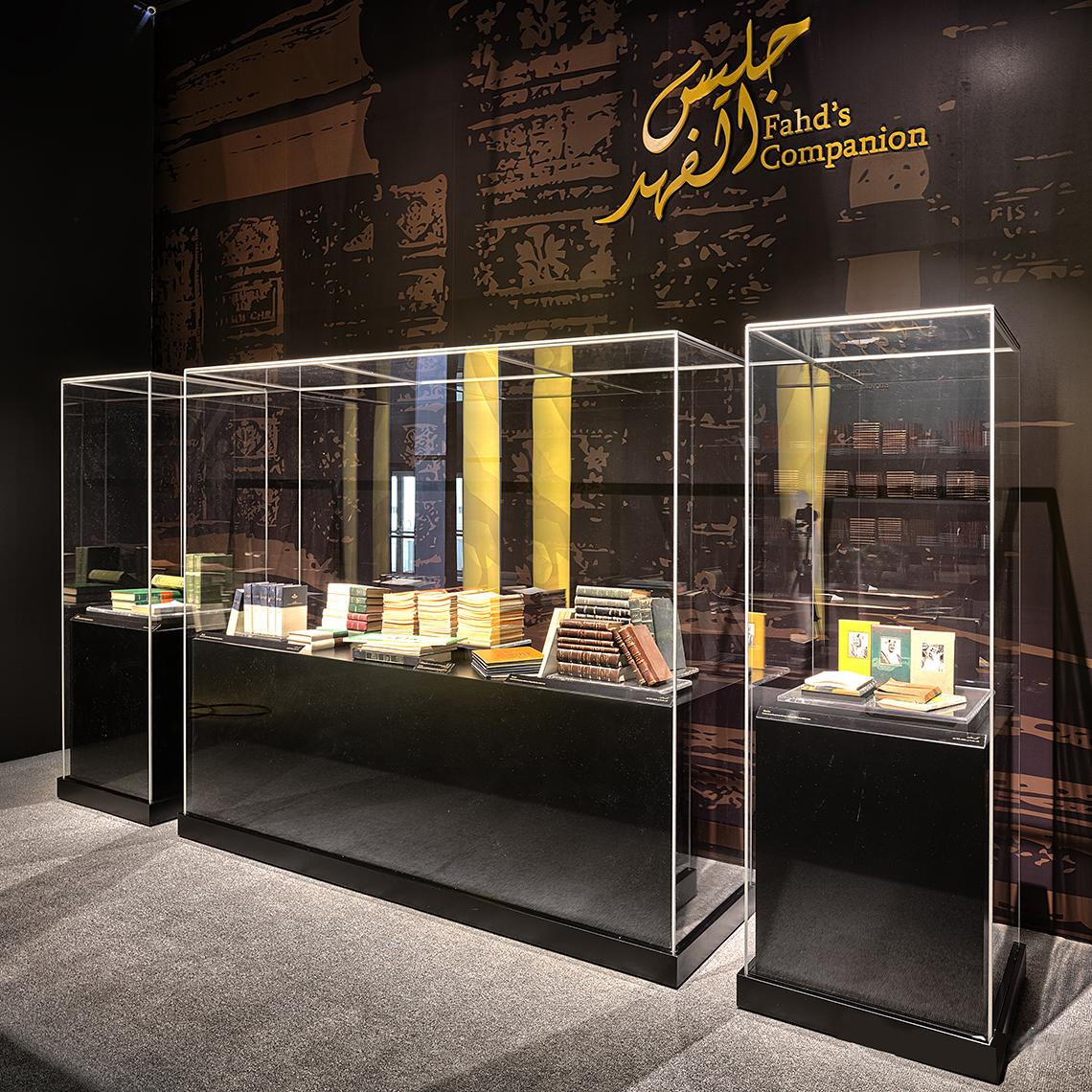 Visit our website to view the full range of cabinet displays available featuring everything mentioned in this blog and much more. If you can't find what you're looking for, don't hesitate to get in touch with our friendly sales team on 01752 698720.