Product glorifier displays can have a huge impact on how well your product is received in a busy retail environment.  The use of counter displays to promote your product allows your items to stand out from the crowd and can frame them perfectly to catch the eye of passers-by.  Some of the most popular CDU's we create are for new product ranges for false eyelash displays, cosmetic displays, makeup displays and new product launches.  
Counter Displays are also a fantastic way to encourage impulse purchases because of their small size and easy placement around high-traffic areas and till points. 
Our promotional display units are extremely universal because of the simple yet effective designs we create that allow for straightforward changes to the base product, creating an incredibly versatile unit suitable for almost any product. We frequently supply product glorifiers to cosmetic brands, consumer electronics brands and makeup and fragrance brands, where aesthetics and functionality are key. 
Almost all of our unique and creative designs can be customised to suit your needs.  Change the size, colour, shape and more. Our Display Design Service means investing in a fully bespoke display solution has never been easier.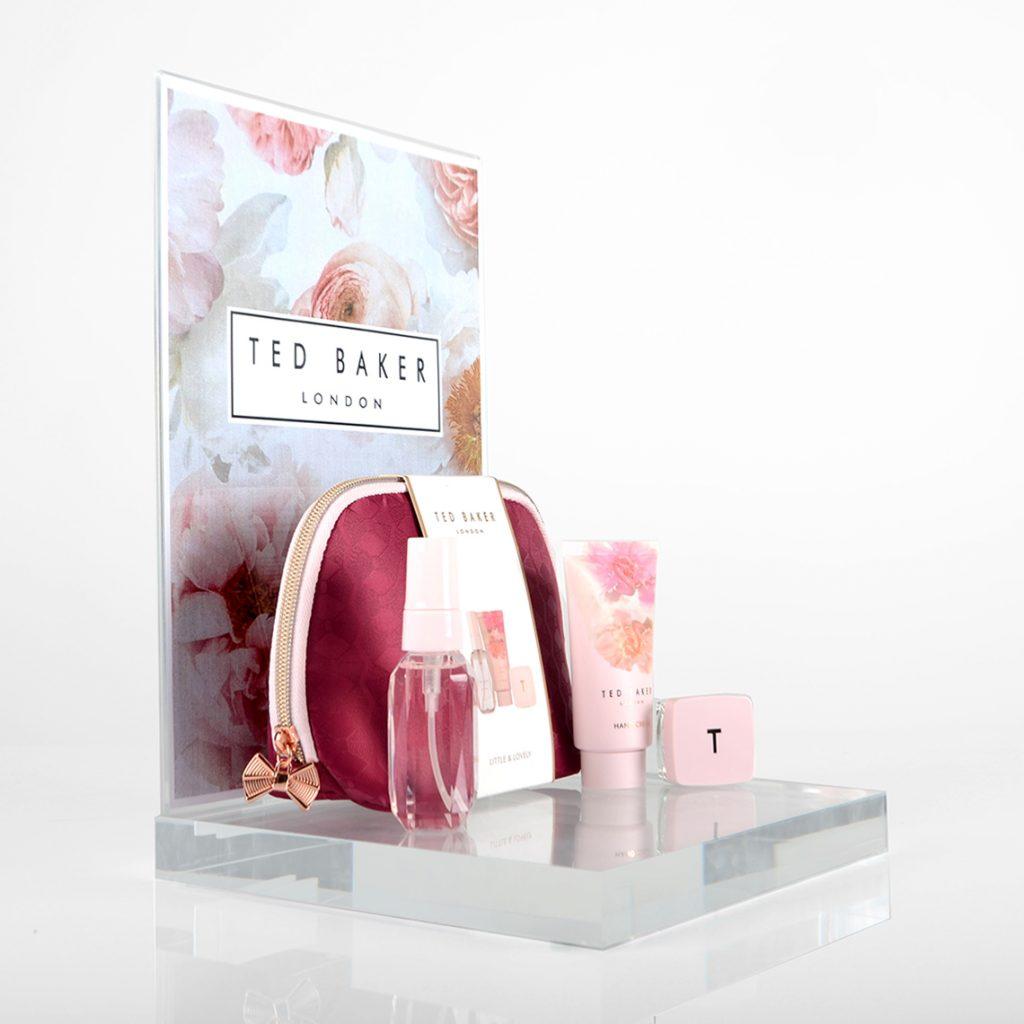 Cosmetics:
We have created cosmetic retail displays for some of the biggest brands in the world and as such we have a wealth of knowledge when it comes to creating effective product glorifiers. One of the most popular standard products is the Product Glorifier Unit, featuring a poster trap to make the switching of printed inserts like sales, promotions and deals straightforward. The unit is perfect for small products to promote key product lines in high traffic areas and sits perfectly on any countertop.
Our Cosmetic Product Displays can be designed to your requirements, this includes branding and logos. Bespoke point of sale displays are made completely to your specification for cosmetic products to ensure your products are merchandised with maximum impact. 
With the increasing popularity of false eyelashes, we've seen an increase in attention towards our range of eyelash displays. The most popular retail product display in this category is the False Eyelash Retail Display, featuring a 3 tiered countertop unit allowing multiple products to be on display, and an A4 pocket to insert your own graphics into.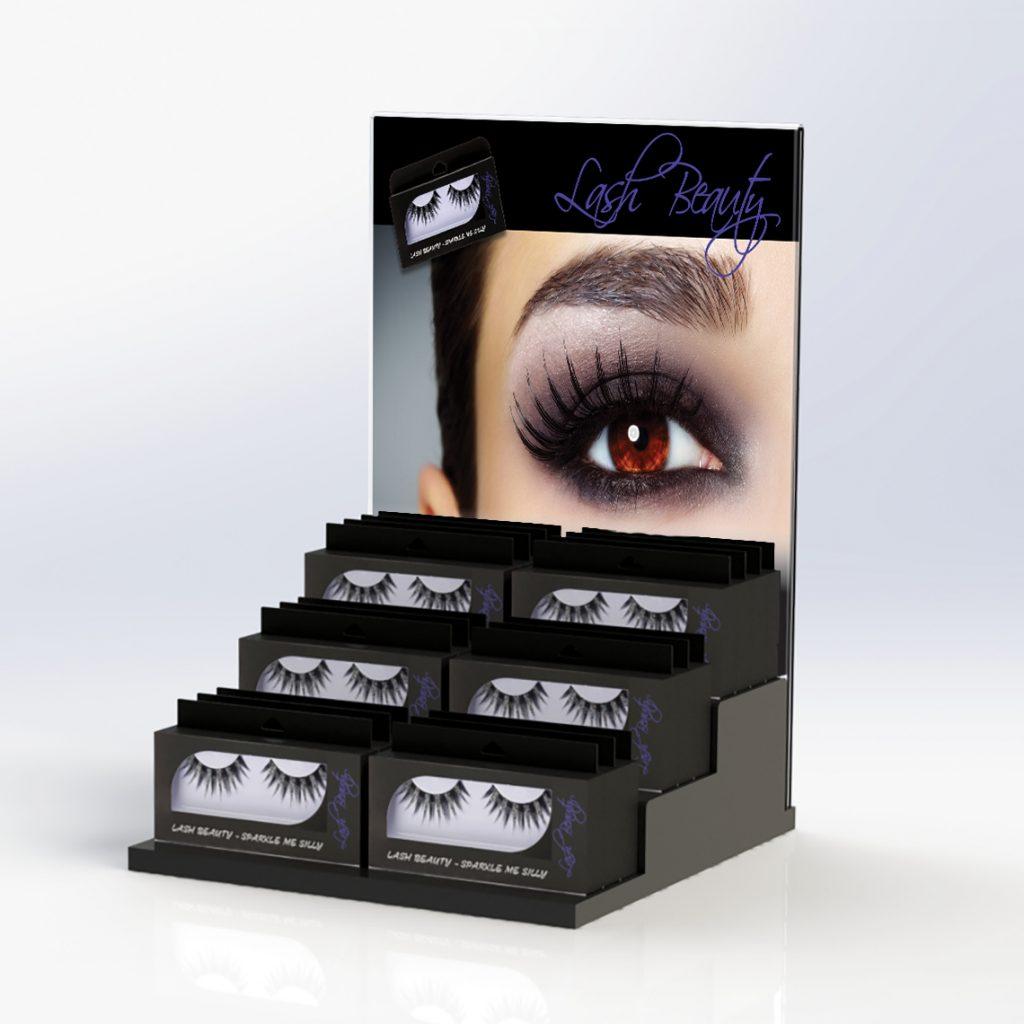 Merchandising displays:
We have a fantastic range of merchandising displays to suit almost any product. A popular merchandising display is the Promotional Counter Display Case which is an extremely versatile product that is great at grabbing attention, merchandise is prominently displayed and protected with the crystal clear acrylic enclosure. Its compact design allows the product glorifier to be positioned to encourage impulse purchases by being placed near tills or cashiers desks.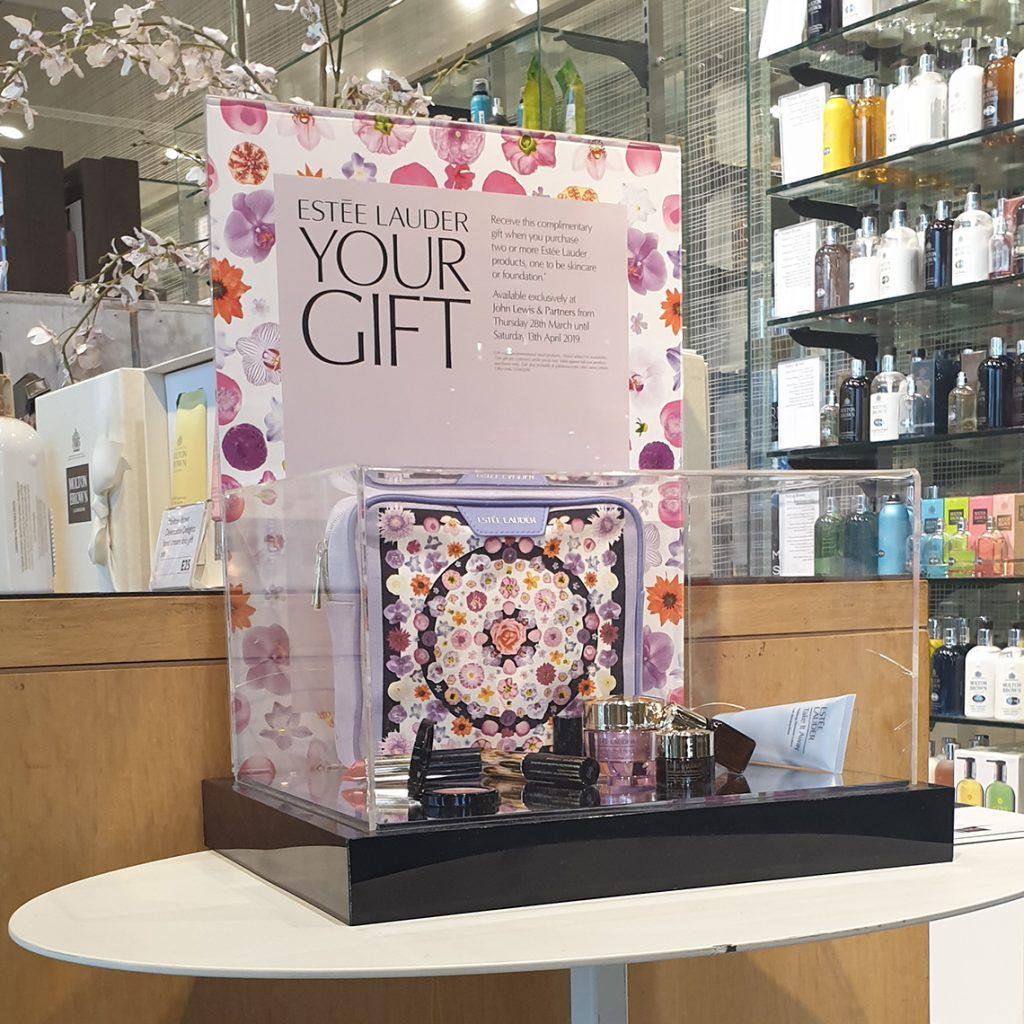 Whether displaying one key product or a range of products our retail product displays are a perfect solution to display your merchandise and ensure the attention of customers is caught. These units are designed around your requirements, including full-colour print for a fully corporate solution. Hugely eye catching and great for in-store promotions, deals and seasonal sales.
If you are looking for something more modern the Point Of Purchase Display with Digital Screen is an exceptional way to demonstrate products to potential customers. The in-built 10" digital screen is able to show all advertising media, the screen is designed for commercial use and can run 24/7. With a simple plug and play method of uploading media to screen via USB means that updating the retail display unit is very straightforward, however we do offer a network upgrade which enables the screen to be controlled from a central location which is a fantastic way to refresh for promotions and sales. 
Perfume:
For displaying perfume and fragrance we have a range of retail displays made for holding small bottles and containers, our most popular is the Perfume Bottle Retail Display manufactured from a choice of white or gold acrylic and an A5 sized print trap for inserting promotional or marketing posters. Both colours of the unit feature a black plinth for the product to sit on contrasting the bottle on top to catch the attention of customers.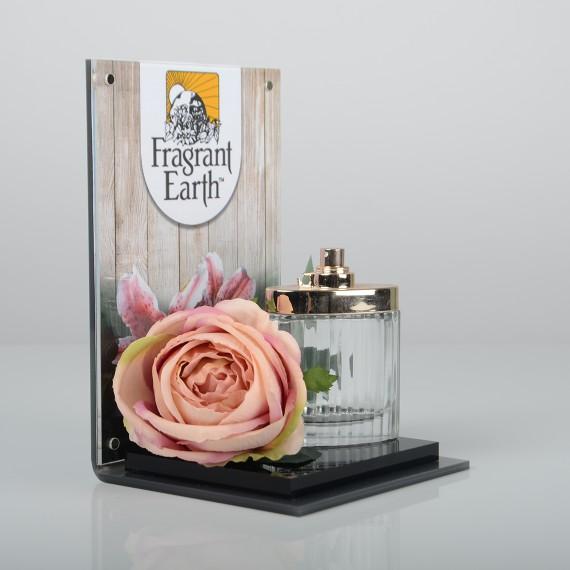 If you want something more tailored for you or your brand our bespoke Cosmetic Displays are designed and manufactured to your requirements with branding available through our printing service. Wood and metal materials can be incorporated into the display to add more flexibility and flair to your product glorifier. 
As mentioned above we do offer high-quality digital print, this is thanks to our dedicated print facility that houses some of the latest large-format digital printing technology which has enabled us to apply branding, logos, text, images and more to most of the materials we work with. 
Our Display Design Service works hand-in-hand with our digital printing and allows for your vision of the perfect retail solution to be designed and manufactured entirely to your specific requirements.
All of the products mentioned and more can be found at our website, or if you have any enquiries don't hesitate to contact our sales team at 01752 698720