Are you looking for an eye-catching display solution to make your shop or showroom visually intriguing? Do you have a particular product feature you would like to highlight or simply want to brighten your space? Our custom light boxes are the solution for you…
Luminati offers a range of bespoke retail lightbox displays which help draw customers into your shop. Our eyes are immediately attracted to bright lights which instantaneously capture our attention. It is a key piece of marketing that most modern retailers take advantage of and you should too. Research published in the Journal of Consumer Psychology shows that the more intense the lighting, the greater a person's emotions. If you aren't making use of illuminated displays in your store – this blog post will definitely change your mind.
Here are some advantages of using light within your displays:
Create an atmosphere using warm lighting
Showcase USP to boost sales
Highlight a sale in your shop window to boost footfall
Make displays fit with your theme and branding e.g. at Christmas, red lighting can be used to highlight festive goods
Segment different sections of your store
Signpost customers in the right direction
A recent study from Lux suggests that in-store lighting can actually help guide customers through your store, and increase the average spend per customer: "Zumtobel claims a fashion retailer in Germany saw its sales go up by around 12% compared to another local store, after it installed a new lighting scheme specially designed to appeal to the personality profile of its target customers."
There are many unique reasons retailers utilise illuminated displays in their stores. We worked with Sofa Club to develop some informational custom lightbox displays which highlights the price of their sofas. Sofa Club is renowned for providing great value and competitive pricing on their products, which is why they wanted to use lightboxes in their 'Sofa Lounges' to highlight the price tag first to draw shoppers in. Not only this, the lightbox displays add elegance and sophistication to their pop up living rooms.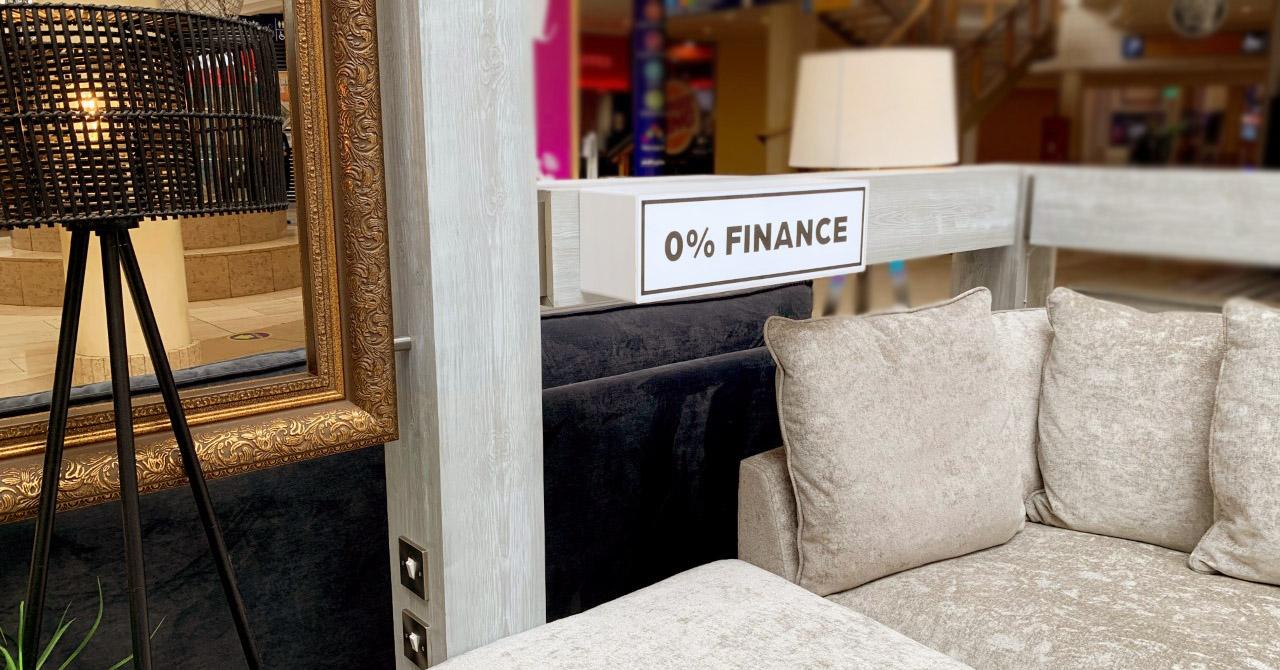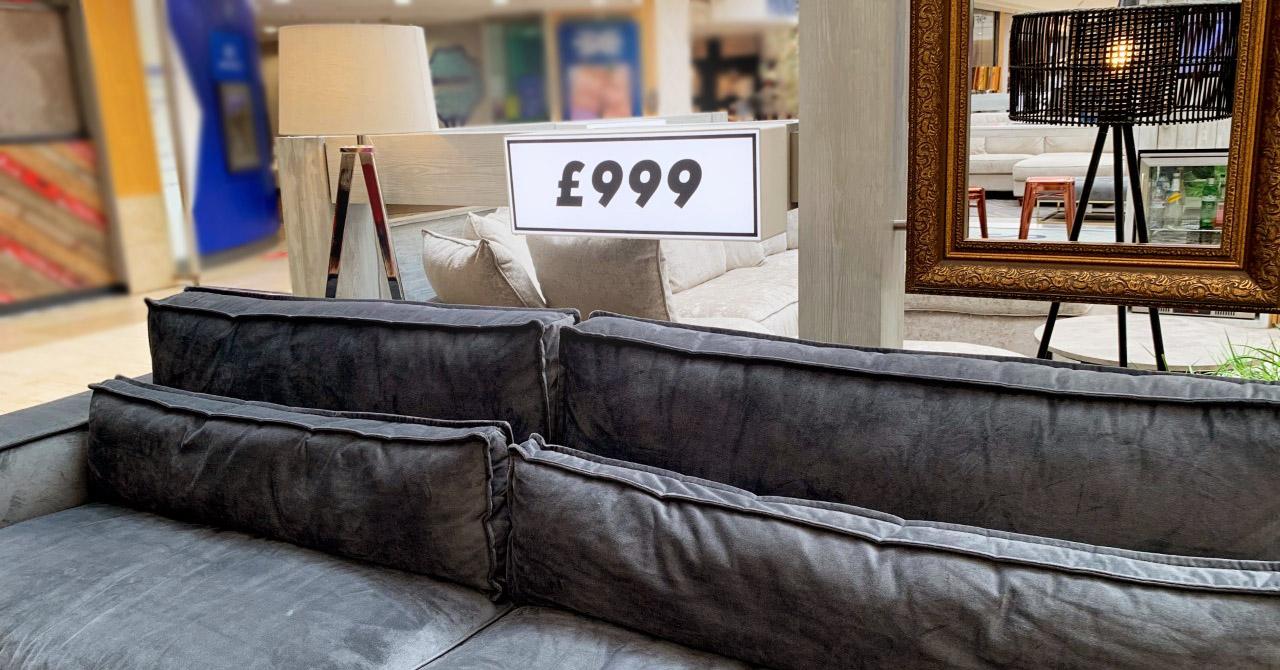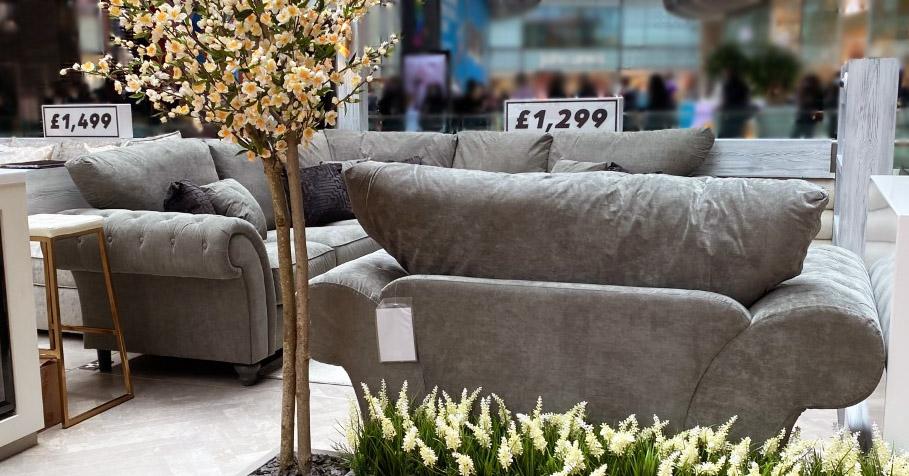 If you are looking to illuminate your retail spaces – get in touch with Luminati today or head to our website to view the product listing.
Resources: