Here at Luminati, we have recently invested in the latest Swiss Q Print Impala 3 to enhance our printing service, allowing us to create custom displays, signage and branded promotional content on a wide range of materials. This printer opens exciting new pathways for our business, and we are excited for what the future has in store for both our clients and our Print Team.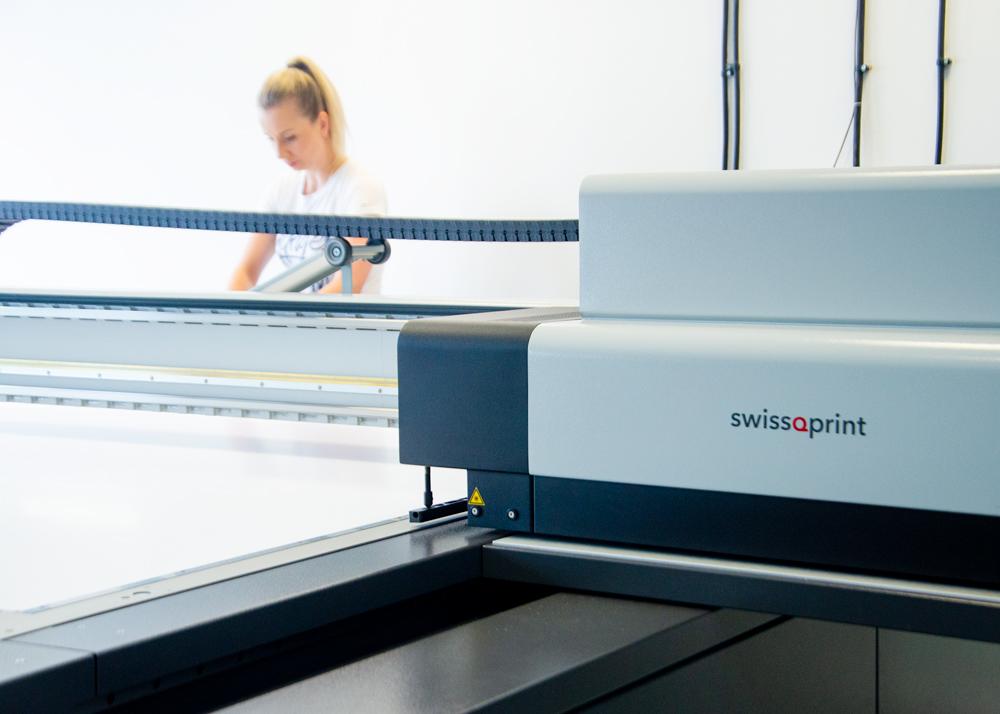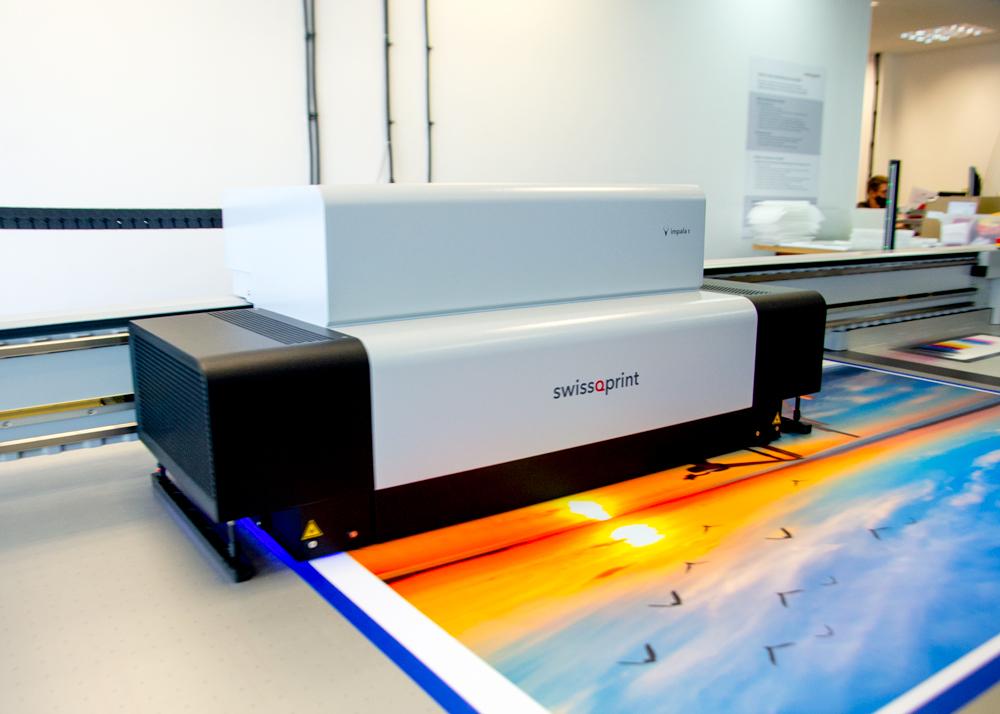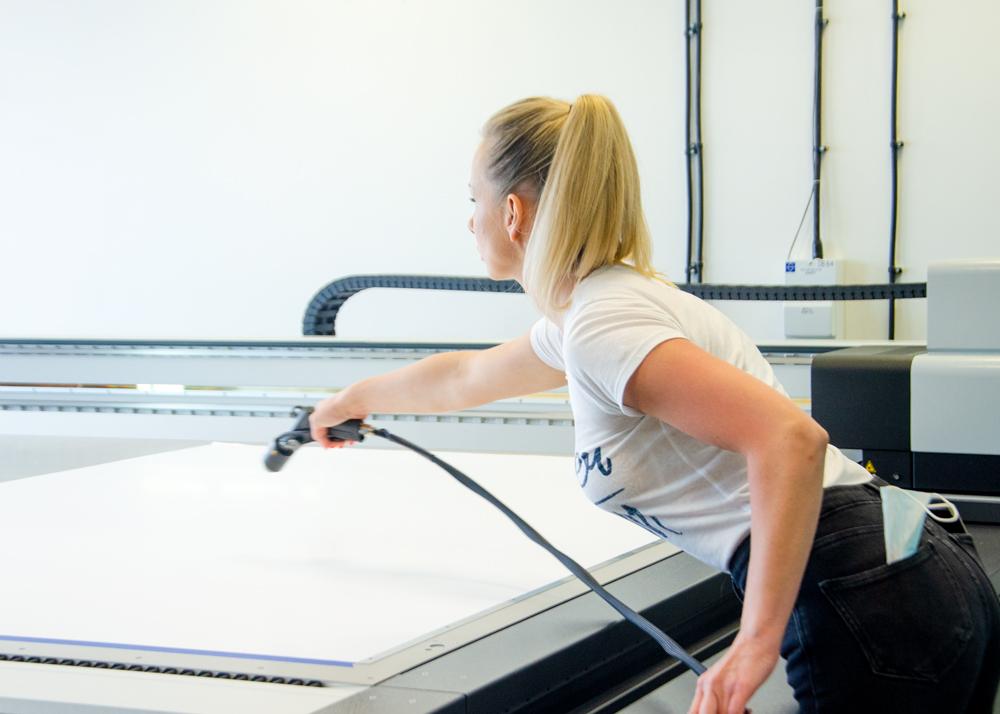 The arrival of our new addition to the Luminati Print Hall was long-awaited (literally – it came all the way from Switzerland!), and our staff were very excited to welcome this anticipated delivery with open arms. Our Marketing Team managed to take a few images upon arrival.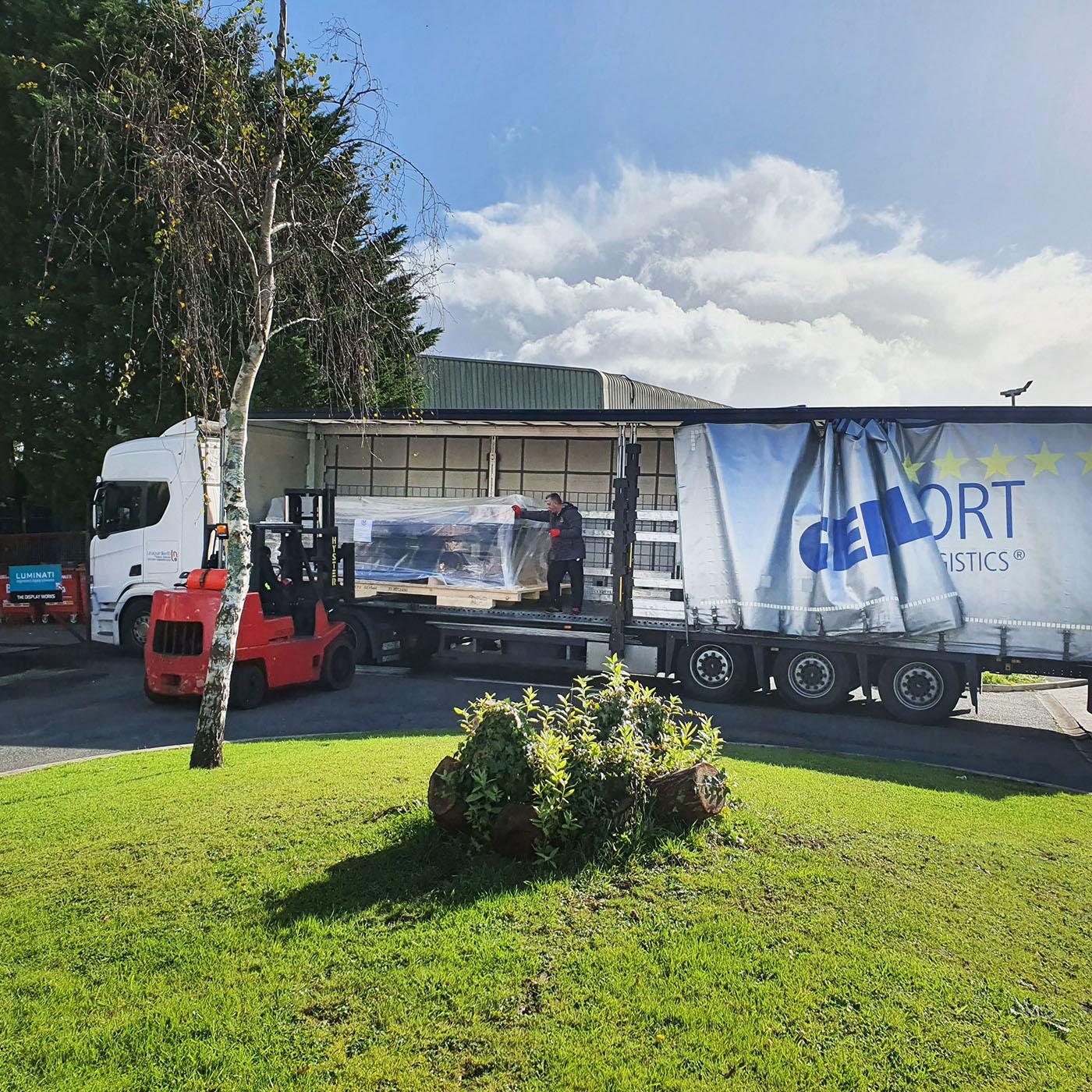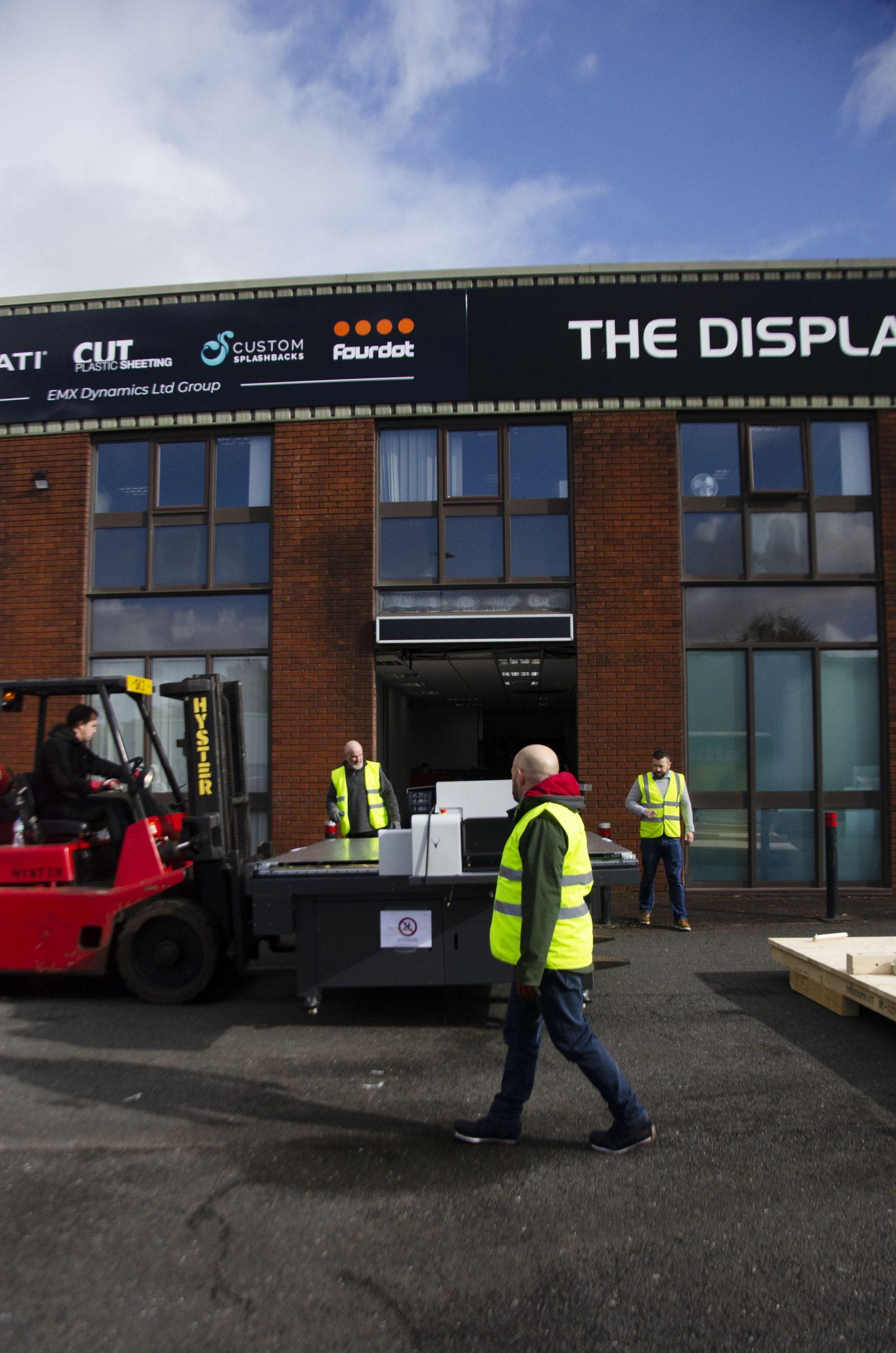 The Impala 3 SwissQ Printer will revolutionise our printing service. "It is a pleasure working with this user-friendly UV LED printer. Not least because the results are convincing and Impala 3 also leaves a small environmental footprint with high added value." – SwissQPrint
Specifications
Substrate Max weight of 100kg/m2
Flatbed, full bleed 2500 x 2030mm
Up to 2160 dpi
Solvent Free Inks, CMYK in 5 litre containers
Economical and Environmentally Friendly
The Swiss Q Impala 3 is made without harmful components and UV LED printing means ozone emissions are not an issue. Not only this, the printer barely rejects any waste because of its 'Crash Sensor Technology' which causes the printer to stop when it recognises a hazard. This prevents any damage to the object in the printer and means projects will not be discarded because of a printing fault. This, in turn, makes our practice more efficient and prevents any unnecessary wastage.

Printing Advancements
The Impala 3 has the ability to create braille effects onto an abundance of materials which is perfect for signage. Click the link to watch the video on what this looks like in real life!
The printer has the capability of printing with layers to create a 'night and day effect'. When an image is lit from the back, a part of the image appears that you couldn't see before. This type of print is great for promotional and marketing material to add wow factor to your work. Want to see an example? Click the title link.
The printed uses varnish to print a lense on the face of the acrylic to build a 3D effect. Varnish can also be used to highlight particular parts of an image e.g. water droplets on a coke bottle. Click the link and take a look.
"Investing in new technology is always exciting for us but the introduction of the Impala3 by SwissQprint has taken our excitement to a whole new level!
Not only does the introduction of this great bit of kit allow us to offer a far superior quality of print to our existing customers but it has also opened up a number of exciting new opportunities in markets that allow us to really stretch our wings!" Stuart Oldroyd – Managing Director.
Get in touch today to discuss your printing needs – whether you are looking for branded promotional material, retail display or something completely bespoke. We love a challenge!
Sources: SwissQPrint