The first thing you see in almost every high street fast food restaurant is a series of screens – These are usually displayed in the front window attracting passing customers in and then usually suspended above the main counter – which clearly shows all the available items you can purchase.
Digital menu boards are the perfect cost-effective way to quickly update and change menus. Providing opportunities to reduce menu printing costs, increase brand awareness and give companies and businesses the marketing control they need.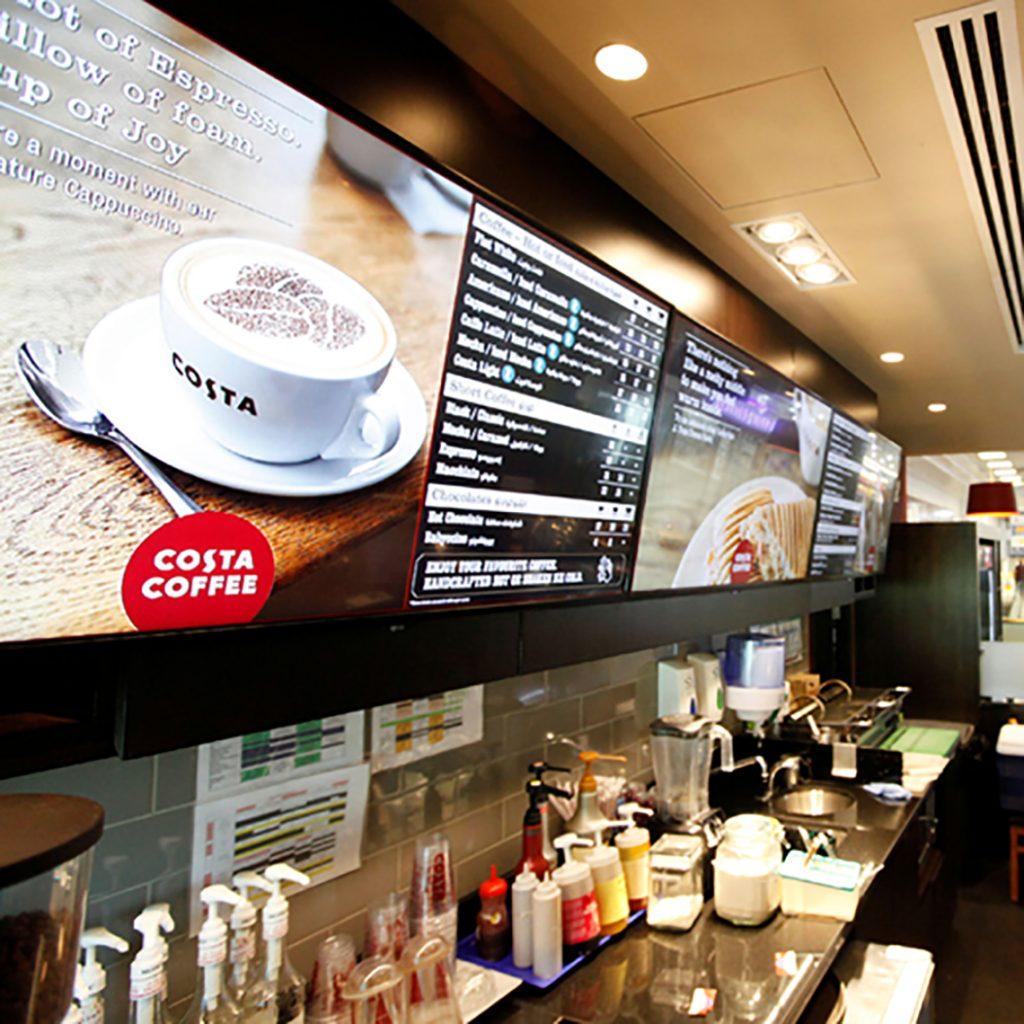 Our digital advertising screens offer a wealth of key features that allow a restaurant to stand out from the crowd and create a personalised menu board tailored to their business needs. Some other key features include:
Remotely update your content via our CMS (cloud management system) from anywhere in the world providing you and your screen have internet access.

Automatically schedule content to appear at the time and day it's relevant.

Push content to all screens or just one in particular

Reduce menu printing costs

Provide a visually stimulating and engaging way to display content

Increase positive brand perception
Other than providing clear visuals for customers to make their orders, Digital menu boards can provide significant improvements to Returns On Investment (ROI). Improving your ROI is a great way to attract investors and give you the ability to innovate your business.
The average time it typically takes for a store that invests into a digital menu board to recoup their investment is between 9 and 18 months. The exact benefits of digital menu boards are broad, but there are significant "softer effects" such as reduced perceived waiting times and in-turn an increase in customer satisfaction.
Some of the hard ROI benefits of a digital menu board include:
An average uplift in sales of around 3% – 5%

The average rise of margin per transaction by 2.5% – 3%

29.5% of customers found digital menu boards influenced the purchase of a product

The number of people that make an unplanned purchase after seeing items displayed on a digital menu screen is 1 in 5.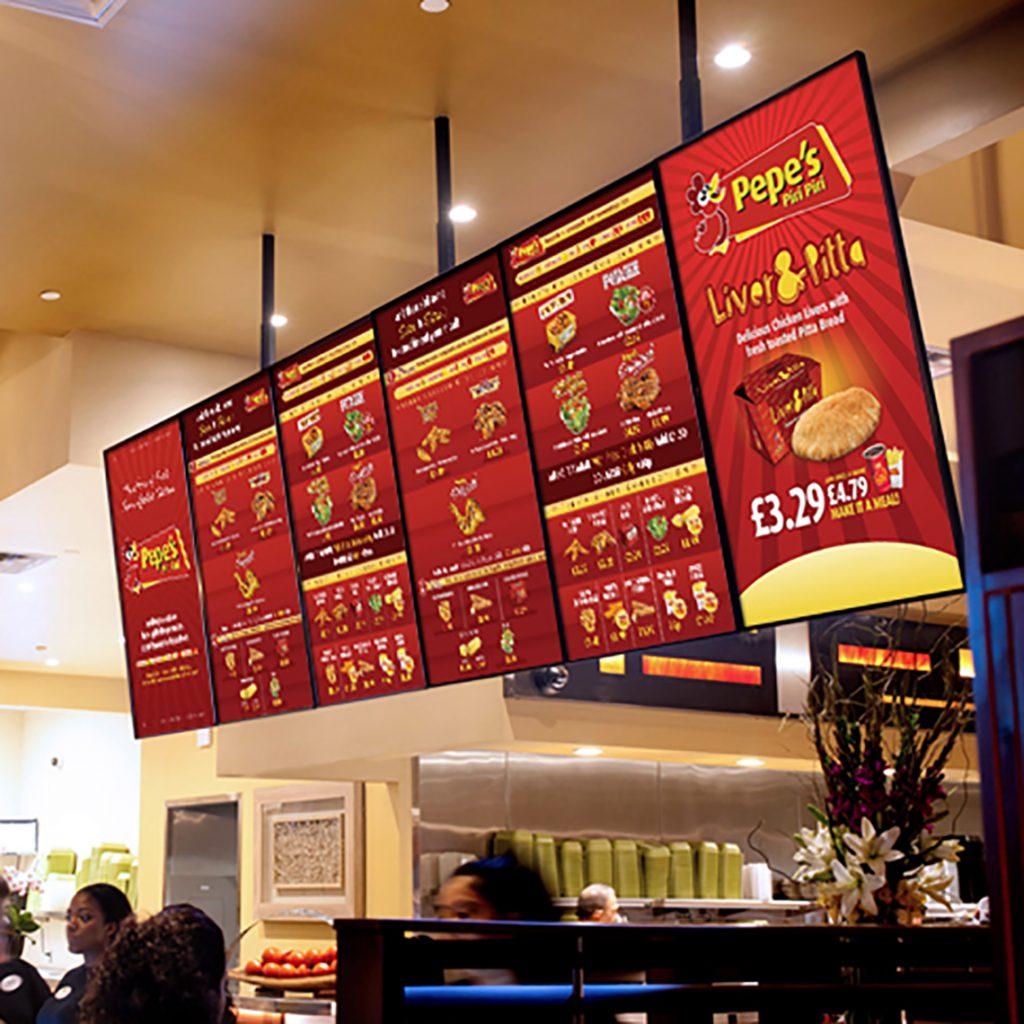 Alongside this there are some additional "softer effects" the most important being the amount of time an employee wastes preparing, altering and printing traditional paper menus.
52% of customers remember seeing content on a commercial digital display over TV, Online Streaming and magazines

Up to 59% of people want to learn more about what's being advertised when they come into contact with a digital menu board.

You can increase customer turnover by guiding purchases through content

A brighter, modern way to display your content that captivates the audience.

Instantly update content both locally and wirelessly to any number of different screens connected.
At Luminati we offer a huge range of digital displays, our networked digital signage menu board is perfect for takeaway restaurants, fast food stores and food halls. The commercial-grade screen is designed to run 24/7 so is perfect for use in busy retail areas. The integrated android media player allows for super fast updates and the superior IPS panel provides vivid rich colours and striking image fidelity. Coupled with our free 1-year software license giving you full unrestricted access to our powerful cloud based management software, and professional reassurance from our free 3-year warranty. Getting your screen up and running is straightforward with our installation service and lifetime tech support to make sure it keeps running.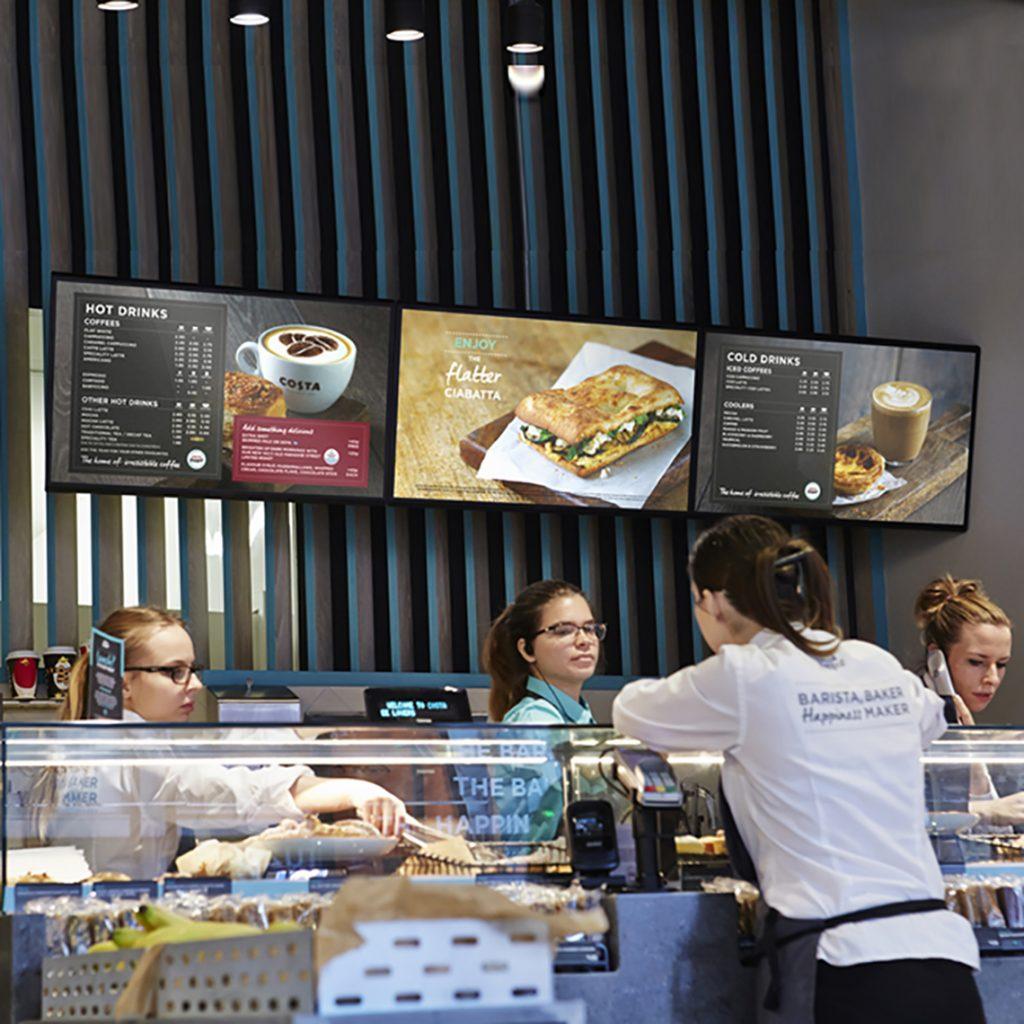 24/7 Commercial Grade IPS Panel

With a professional IPS panel, offering a peak brightness of 450cd/m2 this Digital Menu Board can display your images or documents with vividity in any lighting situation. The screen can be used 24/7 with no image degradation for over 50,000 hours and with no external buttons or controls on the screen to avoid tampering.
Updating your Digital Menu Board is extremely simple

Connecting your screens to a network is straightforward using the integrated Wi-Fi or using an Ethernet cable. Then by logging into www.MySignagePortal.com, you are then able to choose from a library of templates, upload your media, playlists and even create your templates for a more bespoke layout. Without the need for special software or a dedicated computer, you can update your screens from anywhere in the world with an internet connection.
1 Year Free Software Licence

You don't need to pay anything for 12 months with our software package, with full unrestricted access to the professional program. If anything goes wrong, our lifetime technical support is always there to help you out. There are software packages for 3 years and lifetime access which can be purchased alongside the screen.
Template Library

The template library is full of exclusive digital signage templates. Featuring original media files, templates and playlists – with full customizability available.
Multi-Screen Synchronisation

Having multiple screens connected is easy, make sure they are all on the same network and the software does the rest. This is perfect for displaying menus.
Narrow Bezel

A virtually seamless frame allows for multiple screens to sit side-by-side with very little interference.
Portrait or Landscape

Both landscape or portrait orientation depending on your requirement.
Plug and Play

No Internet? No problem. Simply put all your files on a USB stick and insert into the screen
Power Timer

Powerful and economic, the display will power down when not required.
Integrated Speakers

To play any audio files that may be needed for your display
Installation Service available
If you'd like to find out more, visit our digital displays category on our website for our full range of screens and digital boards. Or you can get in touch with our friendly sales team on 01752 698720.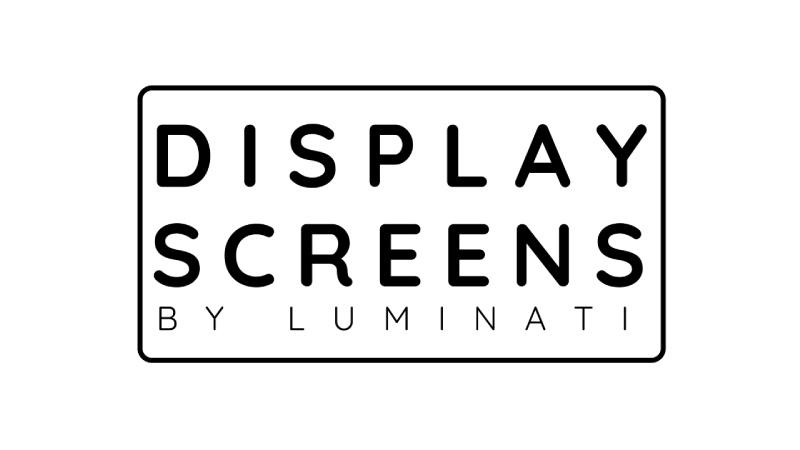 To explore our extensive range of digital screens and learn more about how Display-Screens.com can revolutionise your retail display, we invite you to visit our brand-new website at https://display-screens.com/. It's a one-stop destination for all your digital display needs.