Plinths and pedestals are extremely popular for displaying a huge range of items or product promotions.  The versatility that comes with such a simple yet highly effective product means that retailers and exhibitors alike can produce fantastic-looking product displays with a relatively low budget, low maintenance solution.
Our vast selection of plinths varies in size, shape and colour and can be tailored to your requirements.  In this blog, we have put together our "Top 5" tips and tricks to produce fantastic product display systems that feature plinths.
Top 5 Retail Plinth Tips 
Colour Selection – Using different shades and hues on your plinths can be extremely eye-catching. Retailers commonly use either white or black plinths in order for them to fit in with their surroundings and not detract from items on display, however, coloured plinths offer opportunities to match corporate colours or product range colours.  Using colours unique to your brand will help your current customers identify your company quicker and new/potential customers are much more aware of your brand just from one display.
Height Variation  – Human vision is very sensitive to the presence of symmetry, the reason is unclear but has been argued that symmetry is significant in discriminating living beings from inanimate objects. This can work in two ways; Creating asymmetrical displays will stand out more to symmetrical displays and vice-versa. By creating different levels with your plinth, symmetry can be created or broken and can enhance your displays in-store prominence.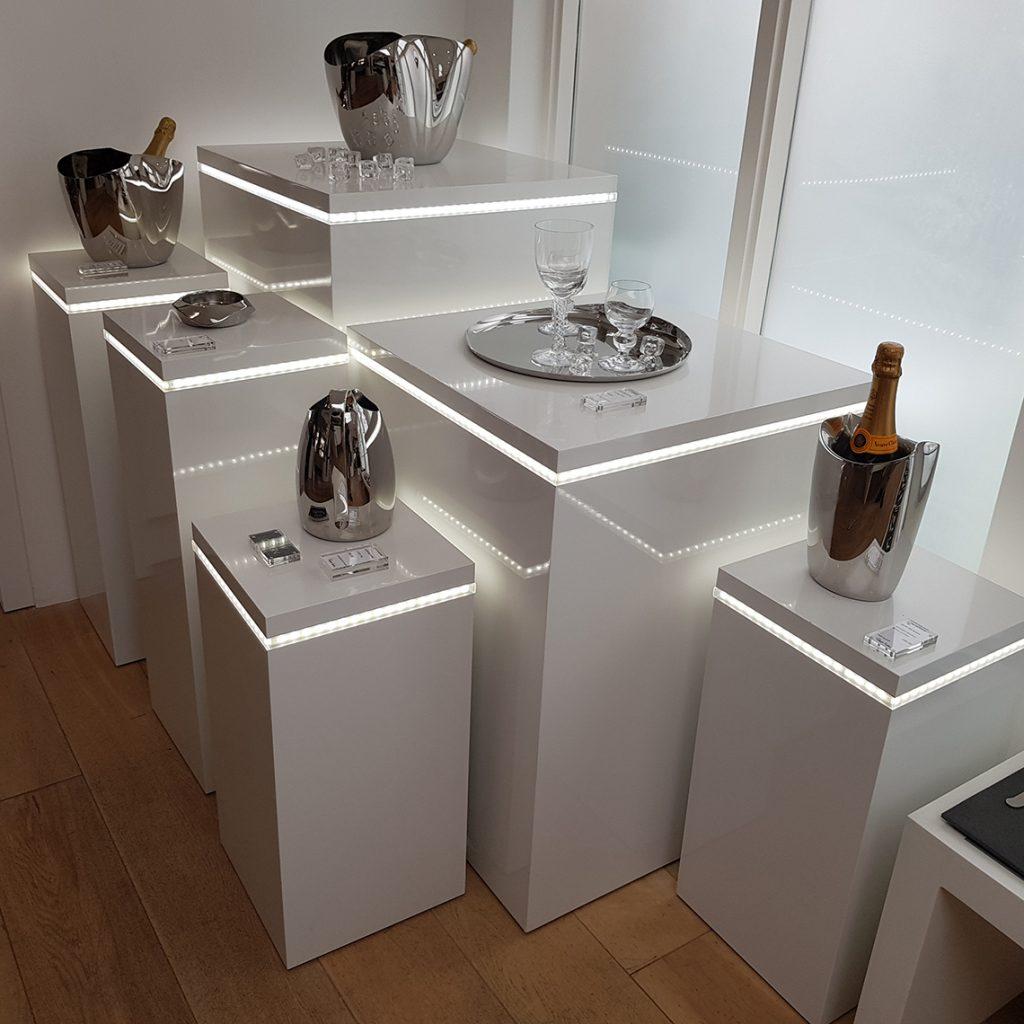 Orientation – This tip does depend on your brand style but too many plinth displays all sit in the same direction, which can be very effective when done correctly but sticking out from the crowd can be rewarded with new clients and customers. For example, a sports footwear retailer might want to emphasise conventions of being active and mobile – orientating your plinths at different angles can give customers the impression of high energy fitness and attracts potential sales.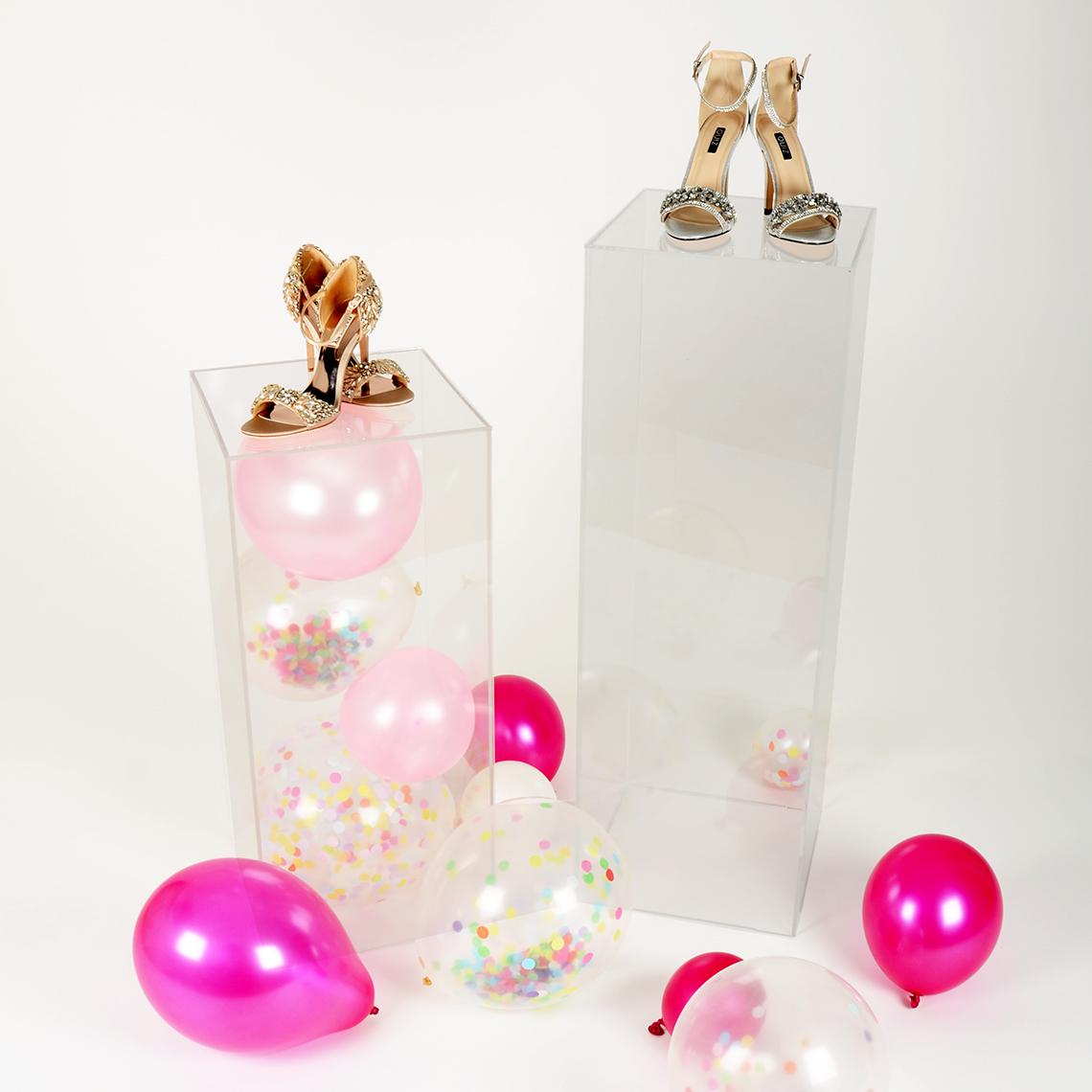 Shape – The conventional cuboid plinth has been around for a long long time, and rightly so due to its versatility and timeless design. However, a rise in irregularly shaped plinths over time has shown an effective trend in trying the unconventional. Hexagonal plinths have been used all over retail, from DIY stores to traditional fashion brick & mortar stores. We've also noticed plinths with a strong angular geometric design have been becoming more popular, even being used as side tables inside homes.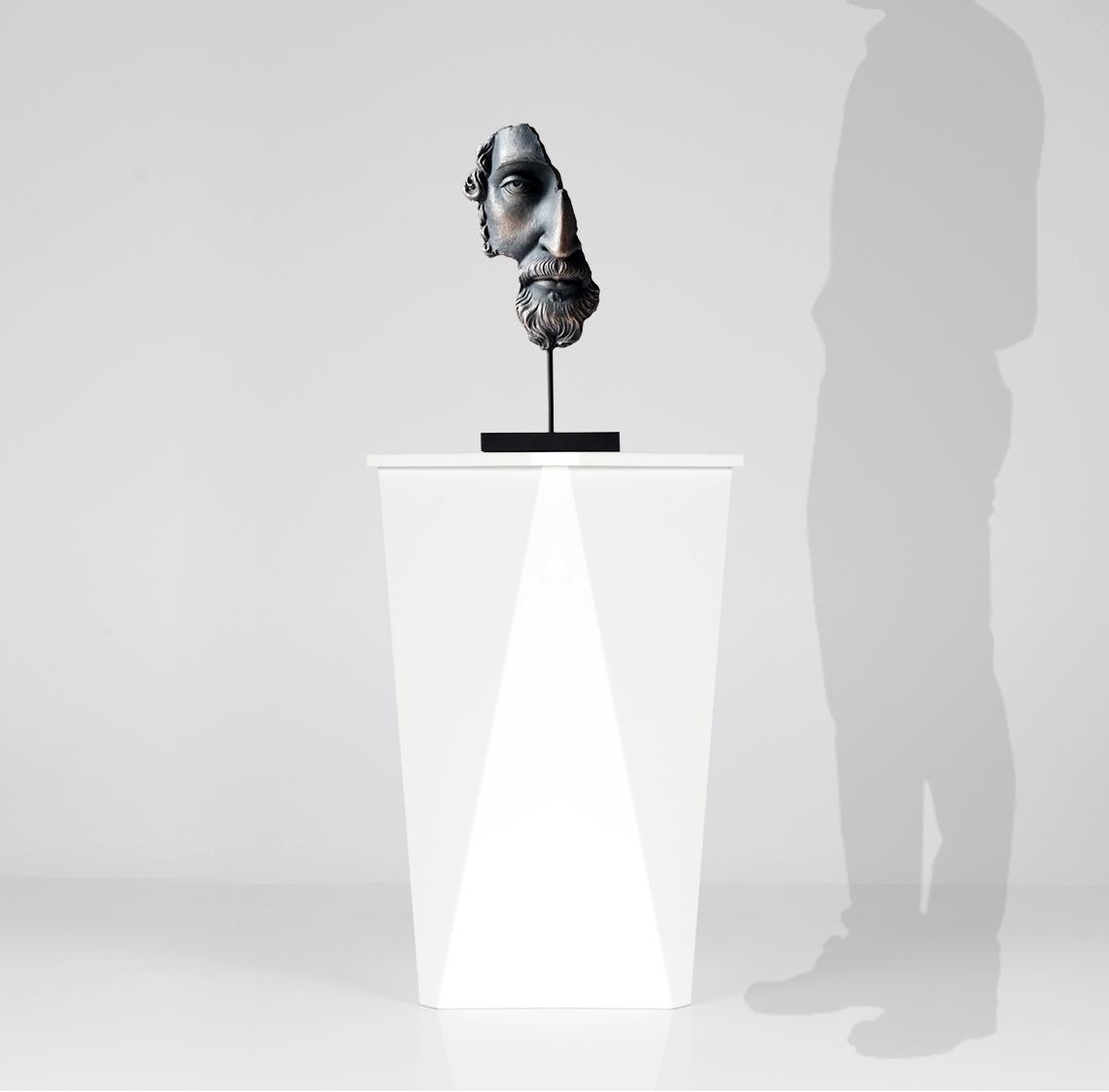 Customisation – Branding on your products indicates to customers that you made or supply it, now this is common knowledge but applying the same tactic to your display solutions is an incredibly effective way to let visitors know where your brand products are. Make your units eye-catching by adding logos, colour, text and images to help sell your products and inform customers of what you have to offer.
At Luminati we strive to create your perfect display solution, fulfilling your requirements and providing support and maintenance throughout the Display Design Service process to ensure you get the right unit for the job. Our innovative service isn't restricted to just plinths! Get in touch with our friendly sales team on 01752 698720 to discuss your requirements.