2019 saw some great developments in retail trends, for 2020 these trends could define how retail operates. Our latest blog touches on why High street retailers should be looking to invest in these new trends, and how companies that have already invested have seen significant returns in new customers, increased revenue and heightened brand awareness.
We believe that some of these trends will explode into 2020 so have put together our top "trends" recommendations and our expectations as to how they may impact the way we shop.
Technology
2019 introduced a wide range of technological innovations into retail, improving shopping experiences, customer relations and even replacing established practices like tills and cashiers. 
Some fashion stores have innovated how consumers try on clothes, using mirrored digital display screens that allow customers to preview the brand's stock digitally and "virtually" try on clothes as well as find the size they need. Some stores have even changed the way retail usually operates by removing the cashiers' desk and launching till-free stores. Customers can download a "Scan & Pay" app from the store provider and as they browse, use their mobile device to scan items with a final station to confirm their purchases.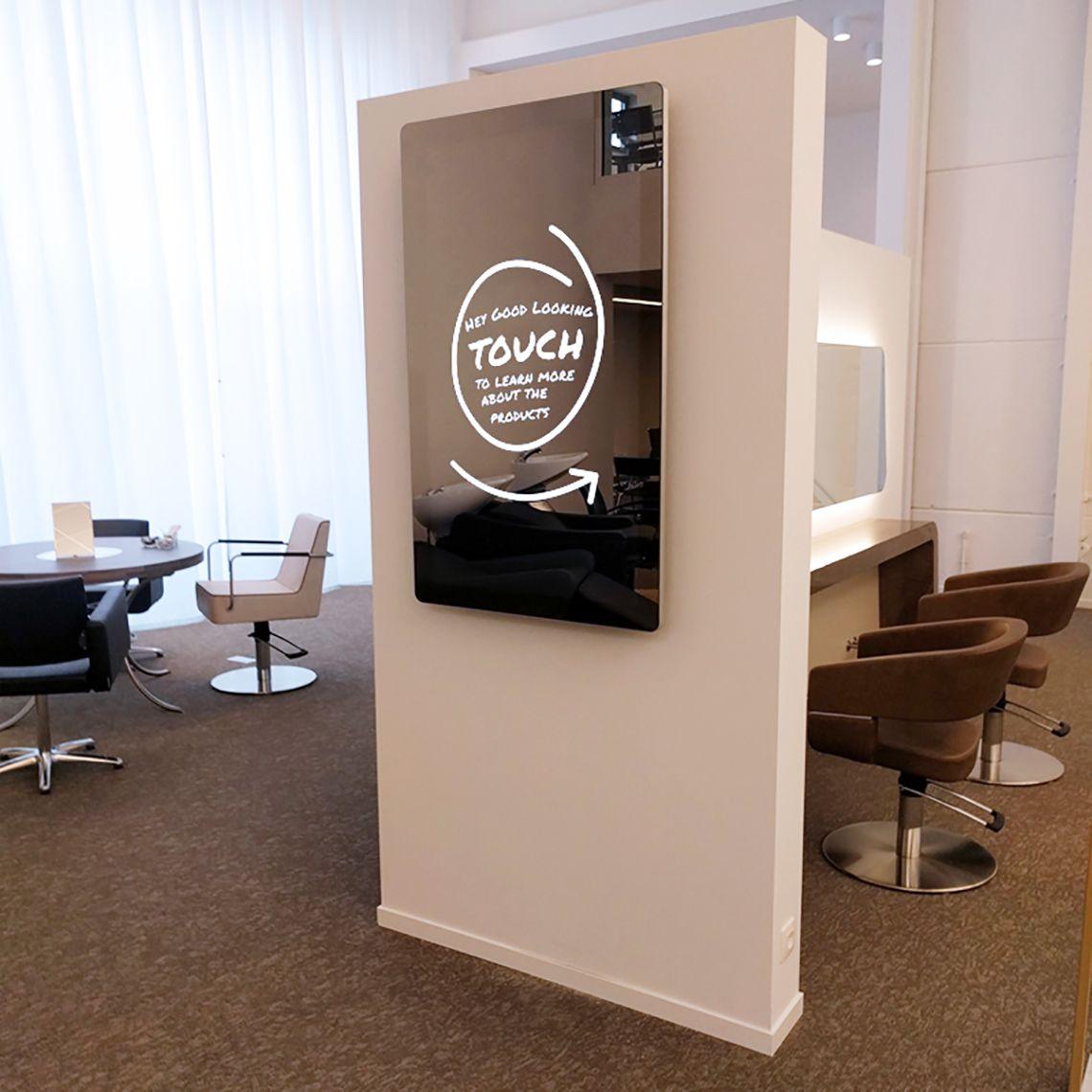 Retailers will increasingly rely on technology for advertising and use technology to identify and ensure that the right customer is targeted at the right time and place. For example, implementing machine learning or AI to react quickly and make the right decision faster than a human could. 
When IKEA released their PLACE app, an augmented reality mobile application that allows customers to place IKEA furniture in their home using their smartphone camera and an internet connection. IKEA wanted to take it further by implementing a visual search, which lets's users scan an item in the real world and the app offers a selection of similar products from the IKEA catalogue. 
Artificial intelligence has almost unlimited potential in retail – it's not quite there yet – but as more people adopt these technologies it allows for the software engineers to iron out the creases and develop further integration. 
To explore our extensive range of digital screens and learn more about how Display-Screens.com can revolutionise your retail display, we invite you to visit our brand-new website at https://display-screens.com/. It's a one-stop destination for all your digital display needs.
Sustainability
The climate crisis isn't just around the corner, we're already in it and it's not going away until we fix it. As a result of this, a large majority of shoppers now browse looking for businesses that are actively trying to reduce their carbon footprint and generate a range of products and solutions that work with the environment not against it.
As such, environmental responsibility has become a key differentiator for consumers. With the state of climate change poised to get more intense, the increased focus on the environment will allow for retailers to make strong transitions to environmentally stable business practices both saving the planet and staying in favour with customers.
70 per cent of grocers in the UK made a reduction to their plastic packaging last year, including pledges to reduce their carbon footprint. Packaging isn't the only focus, introducing initiatives like Too Good To Go to tackle food waste concerns, as customers become more eco-conscious there is increased pressure on retailers to forecast their food and general waste. 
All retailers can contribute to reducing their carbon footprint by pushing sustainable store design or buying display units manufactured out of renewable materials. Luminati offer quality sustainable materials such as GreenCast® which is made from 100% recycled acrylic – and can be recycled over and over again. The organic aesthetic and recyclability of wood makes it a popular choice for displays, our traditional wooden church lectern comes in a stunning oak wood finish – made from 18mm thick wood, the lectern is extremely strong and hardwearing.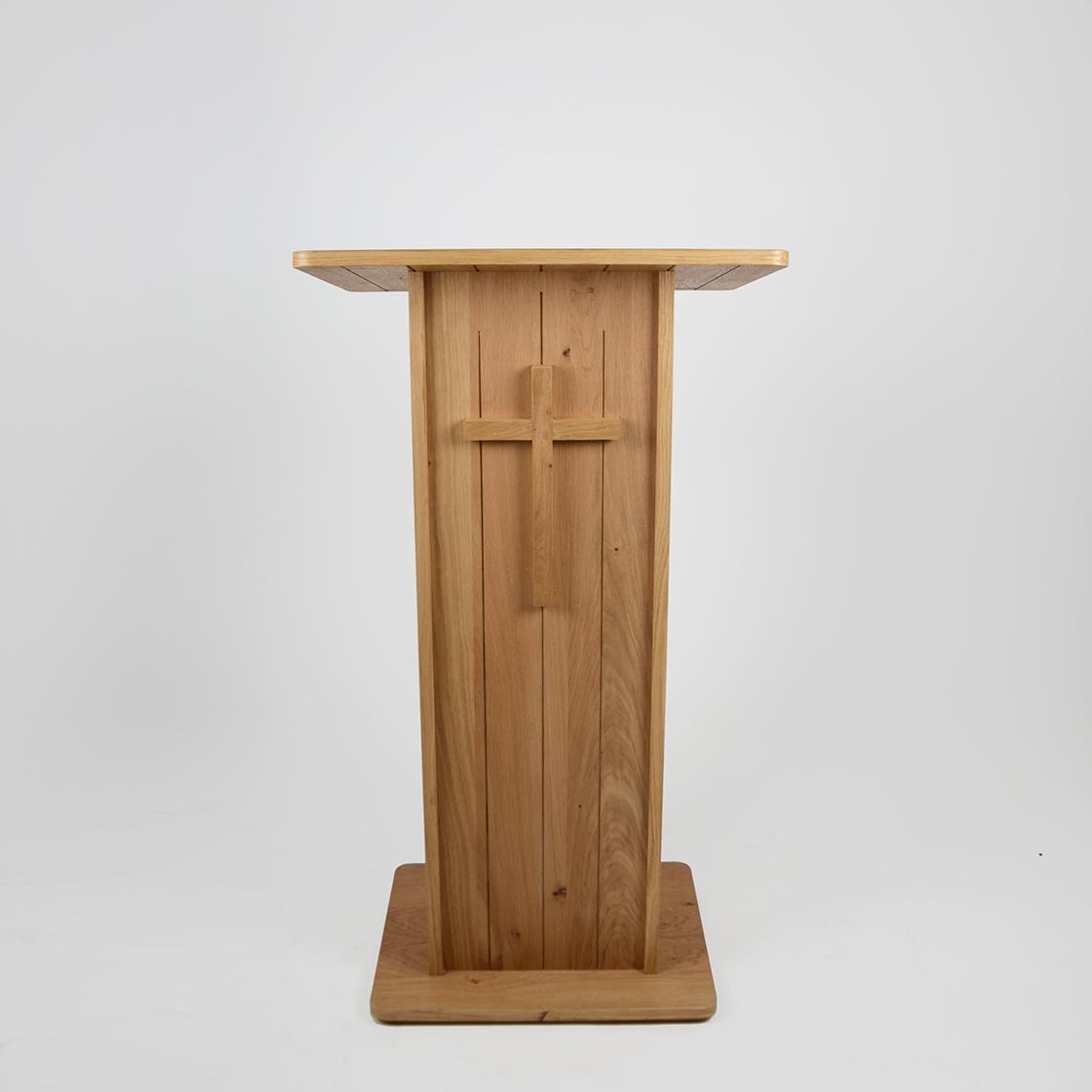 If you'd like to know more about our environmentally conscious materials, check out our blog for more information environmentally conscious material selection. 
Transparency with customers will reinforce their trust in the brand and give them reassurance that their money is going to a product that won't damage the environment. 
Experience 
In an interview with Retail Gazette, the chief technical officer at Cisco AppDynamics – James Harvey said that retailers will likely focus more on customer experience over everything else. We've seen a similar report by Unibail-Rodamco-Westfield – which suggested that over half of retail stores will be dedicated to customer experiences, in their How We Shop report.
We've already seen brands that are built around customer experience and providing a different kind of high street retail. STORY, an upcoming retail store, revolve their business around completely reinventing their entire space – including store design and inventory – around different themes. 
For example, the theme for their Manhattan branch during January 2019 was inspired by The Greatest Showman  It featured a wall of glowing lightbulbs, a tented ceiling and colourful bunting which gave the impression of a theatre or circus. Selling gifts and trinkets around the same theme of magic and wonder, this made their store an excellent destination for holiday shoppers. 
To say that online shopping has replaced high street retail is not entirely true, both channels have and will evolve to provide to different customers. Some online channels are making the move to brick-and-mortar stores and vice-versa. 2020 will continue to see high-street retail introduce more retail theatre in terms of live music, cooking classes and other services to create memorable experiences for customers. 

Luminati have been designing and manufacturing retail display solutions for over 20 years, with our innovative Display Design Service we can create any display to your requirements. Our team is comprised of in-house industry specialists to give you insights and advice to ensure you get the perfect display. 
We also store a wide range of standard display units for retail. If you cannot find what you're looking for, don't hesitate to get in touch with our sales team on 01752 698720