In today's business environment, data rules proud, it controls every decision that you make and influences every change that is made. Understanding this data and utilising results is the key to success in our current market. Key Performance Indicators take this data and translate it into a simple, readable layout making it vital to any operation, big or small. 
When in your car, you can gather all the data you need to know just by glancing at the various instruments, dials and gauges on the dashboard. You can figure out with this information if you are going to make it to your destination on time and in one piece. You know exactly how much fuel you have, how fast you are travelling and the current condition of the engine. Alongside this, the dash will notify you if something isn't working as it should, showing or flashing warning lights when the car is in trouble or requires servicing. A TV dashboard operates in a similar way but with the data that is important to you and your business.
KPIs are a measurable value that shows how effectively a company is at achieving important business objectives. Most companies divide their KPIs into "High level" and "Low level". These are, respectively, the big overarching goals of the entire company and the smaller more personal goals of individual employees or teams. Some KPI examples include; Marketing metrics, sales metrics, SaaS metrics, digital marketing metrics, eCommerce metrics, and much more.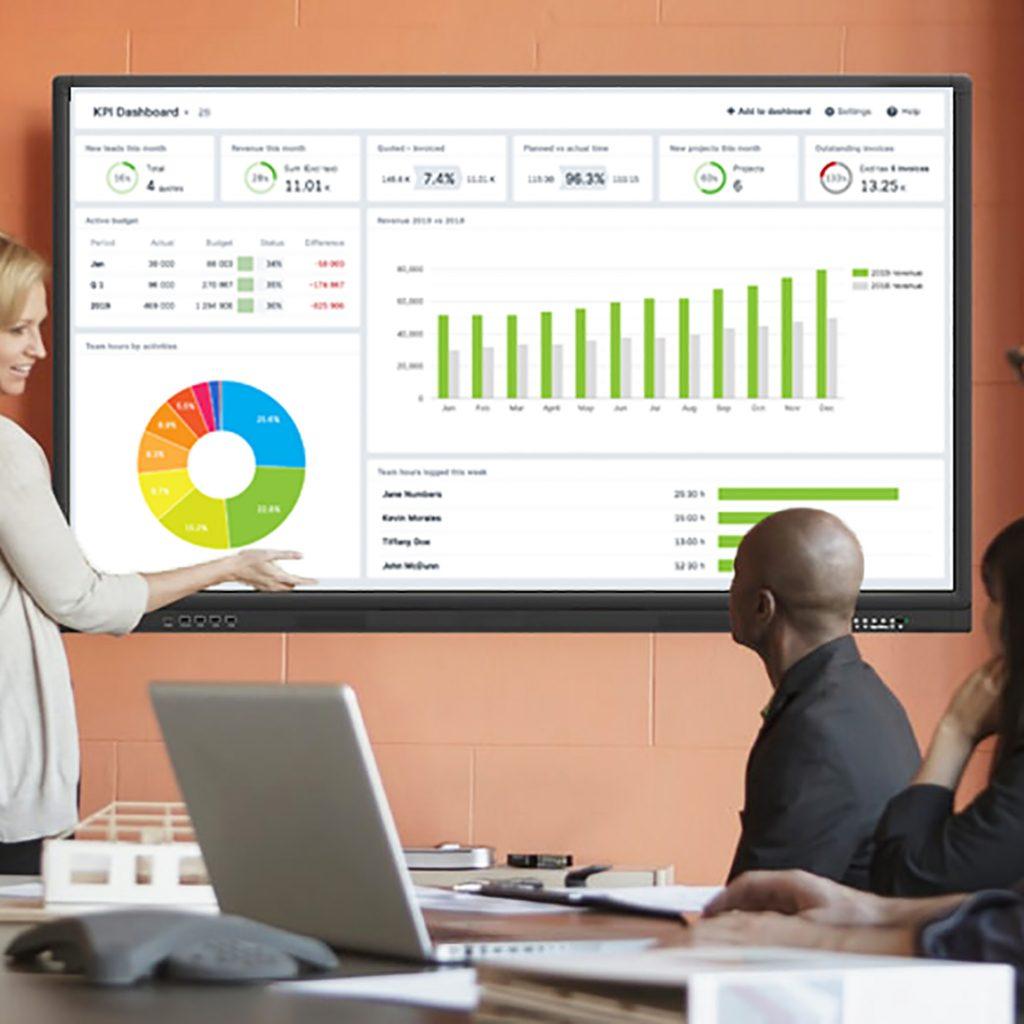 Understanding and making productive use of your data is essential to building up your business and vital to keeping it alive. To effectively do this is a monumental task but it's a job that is paramount to gaining an understanding of how each process within your business is performing and what can be done to improve efficiency. For a single person this is too much work, a dashboard alleviates that work and with the right setup can completely automate the process. 
A range of dashboard software is available, including those from leading vendors such as Dundas, IBM, Windows, Oracle, Qlik and Tableau. The software is slightly different and tailored for different jobs but all have the task of consolidating data to the point that the data can be tracked and showcased on a single screen. This is so that all the data you would need can be tracked and monitored at a glance. 
A good KPI gives decision makers quick access to the critical indicators and instruments of the business and assist them to decide if they are on track or not. 
However, no metric operates in isolation, data overlaps and influences each other. The exceptional thing about KPI dashboards is that they can collate both high level and low level goals, this can show how the lower levels goals flow into obtaining the larger targets. In turn this helps with directing workflow and showing employees how their good efforts affect the entire business, this can also increase morale as employees understand their impact on the company. 
A KPI tracking dashboard collects, groups, organises, and visualises the company's important metrics, providing a quick overview of business performance and expected growth. Business managers often utilise KPI tracking dashboards that provide a quick overview of their company's performance and well-being.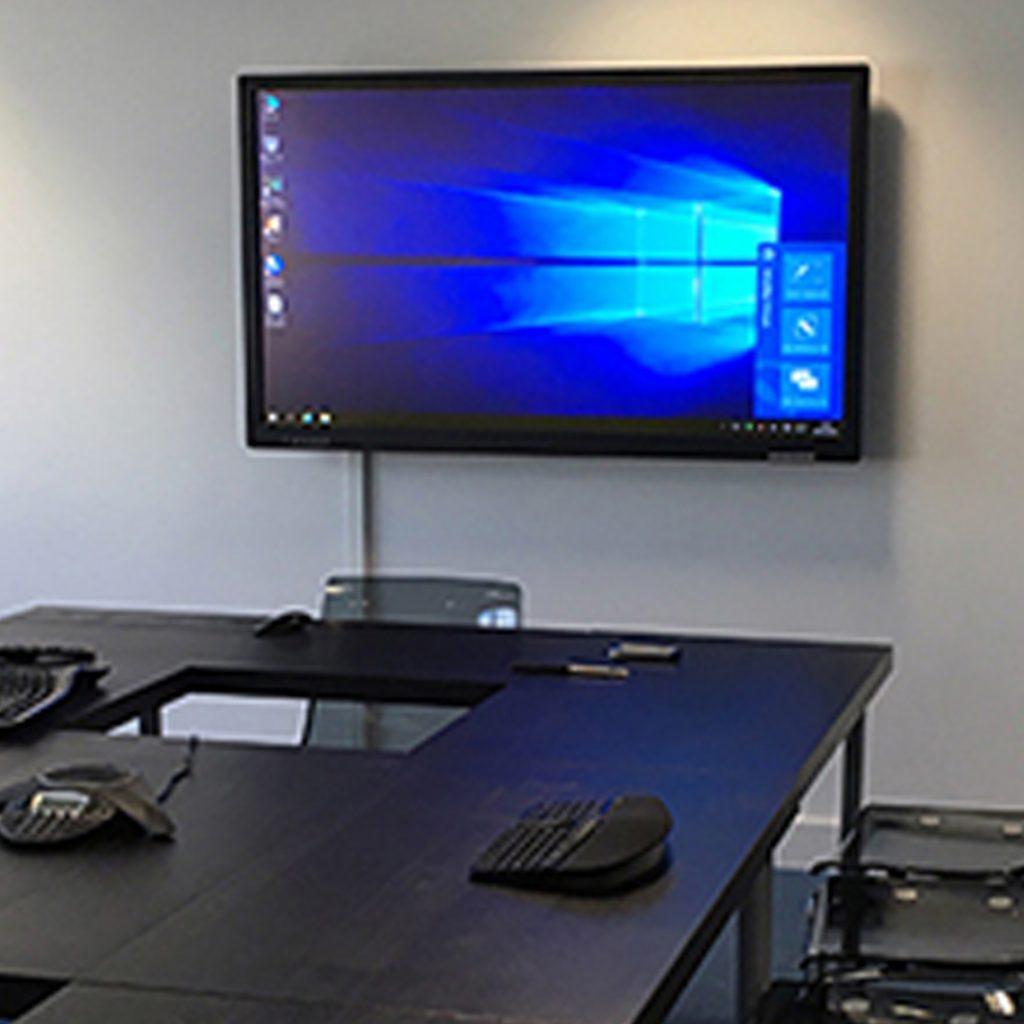 At Luminati we offer a range of professional displays that can be used as TV dashboards, the Digital KPI Dashboard Display Screen is a fantastic interactive touch screen that is ideal for displaying your KPIs, delivering meetings, training or presentations. 
Featuring wireless mirroring to connect any smartphone, tablet, laptop, PC or Mac wirelessly. Powered by an integrated PC running Android 5.0 that will easily store and display images with it's 2GB of RAM and 16GB of internal memory. Possibly the most durable and robust commercial touch technology encased in an etched glass case to improve tactility for smother touch gestures. Each screen comes with a 5 year commercial warranty and lifetime technical support, so we are always on hand to help. 
For more information, technical specifications & product info head to our website to view our full range of digital displays or get in touch with our friendly sales team at 01752 698720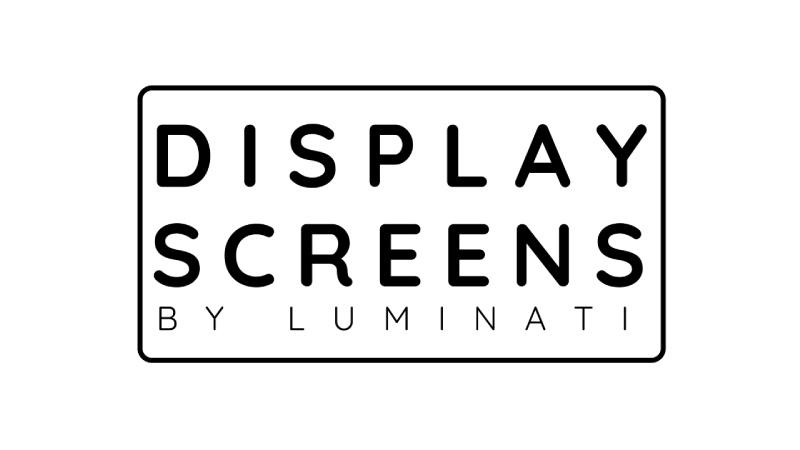 To explore our extensive range of digital screens and learn more about how Display-Screens.com can revolutionise your retail display, we invite you to visit our brand-new website at https://display-screens.com/. It's a one-stop destination for all your digital display needs.