A lot of professional speakers, ironically, debate how you should use a lectern or use one at all, as such it has become a topic of discussion with speakers. However, some of the arguments for not using a lectern refer to opaque lecterns and how they block you and your audience. This is where a clear lectern comes into play, providing both a professional catalyst and keeping you in connection with your audience. 
Clear lecterns are the perfect conference addition, they allow the speaker to be fully visible to ensure that they are the focus of attention – whilst still providing the practicality of a regular lectern. This makes sure that people are listening to what you have to say and allows you to more effectively engage with the audience. This is why clear lecterns have become so on trend with political, inspirational and influential speakers across the world.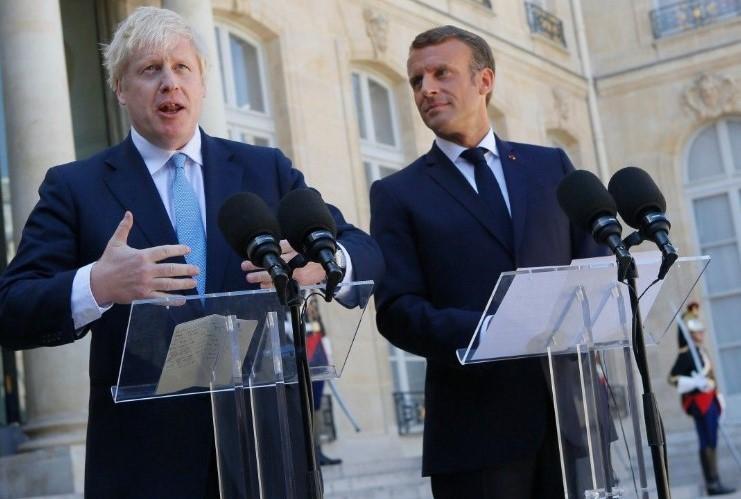 Why are they so popular, why not have an alternative like; metal, wood or even coloured acrylic? We believe the biggest reason these figures pick clear lecterns is to reassure transparency to those they are speaking to. This is especially important now when the public is continuously sceptical of current figureheads and influencers and are looking for transparency and honesty in a place where "fake news" is the buzz word. 
Another reason clear lecterns are popular is how easily they blend with any environment. Our acrylic lectern with printed logo is a great example of this. It features full-colour digital printing making the lectern perfect for speaker events, churches, schools and universities who want to feature their event or business logo on the lectern. The brilliantly designed lectern blends functionality and aesthetics and features a complete premium clear acrylic construction and optional shelf, coupled with our ability to add holes to the lectern for your own microphones.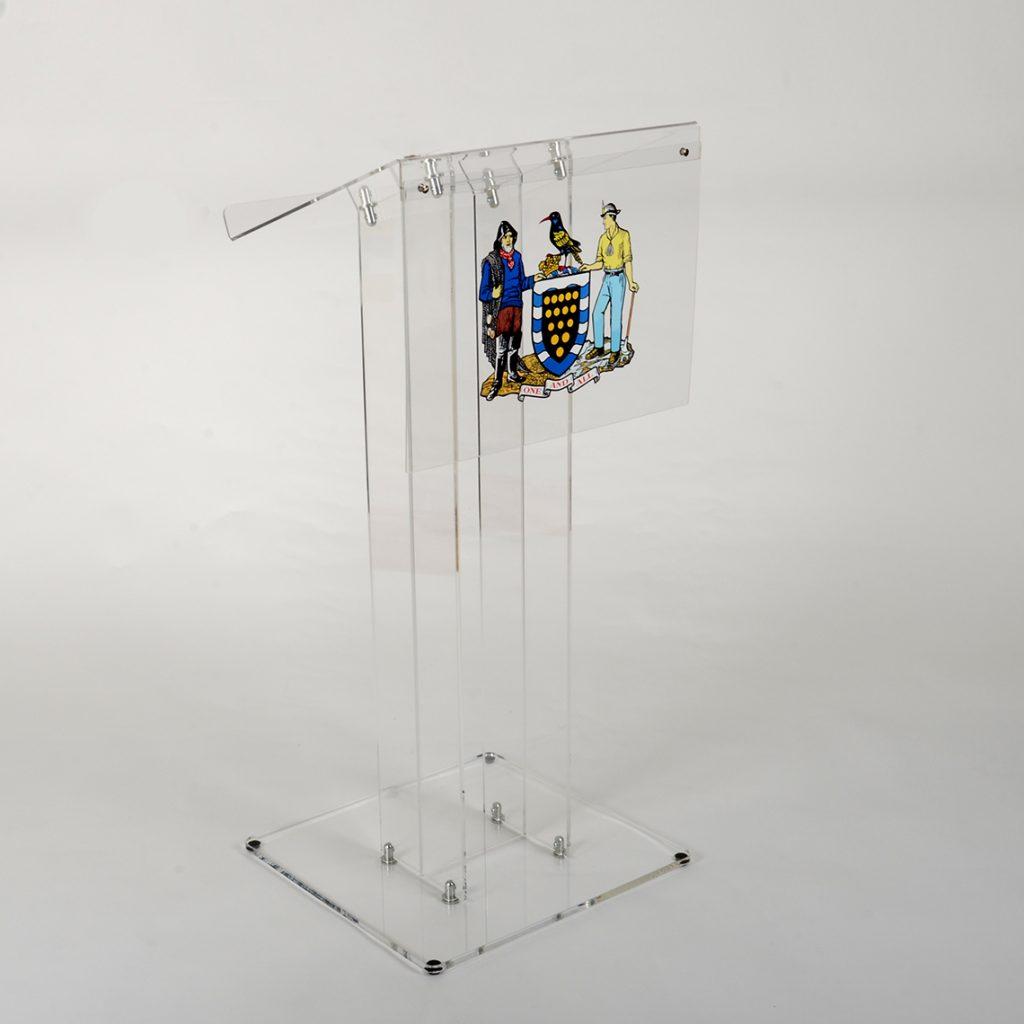 It's true that a speaker who is transparent and honest will get support and following because the public trust them. A clear lectern emphasises transparency and can help you deliver your point or opinion to a more trusting audience. 
A lectern can make the speaker look professional, more prepared and ultimately a lot more reliable.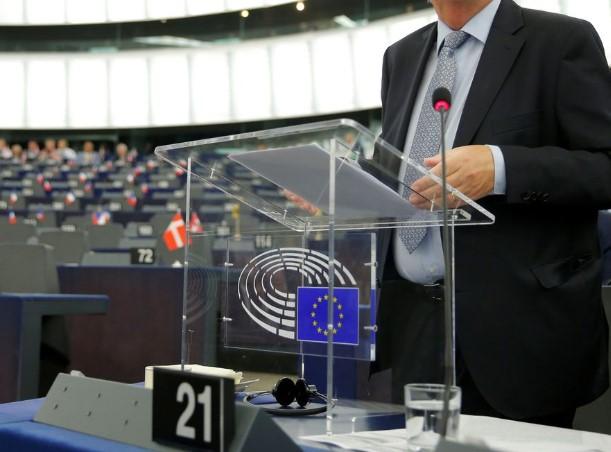 The lectern isn't just there to emphasise the speaker or movement. A lectern is there to help the speaker, to support them through their presentation. Alongside the reading top, shelving can be installed to hold more notes, water or even the remote for multimedia. At Luminati, we offer additional shelving, microphone jacks and multimedia connections to our lecterns to make sure you are prepared.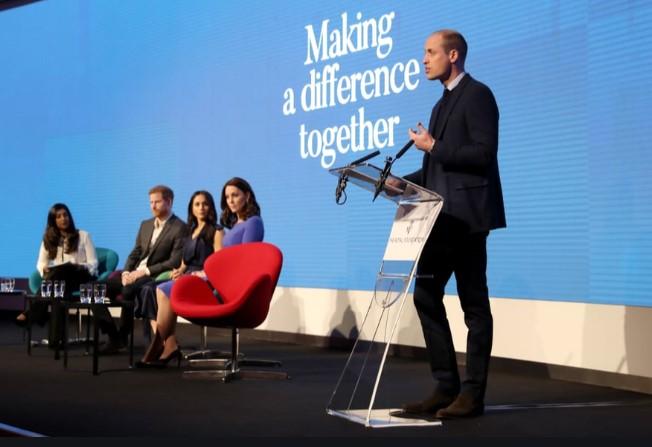 Clear lecterns aren't just popular in politics, the Royals have used our lecterns in the past from Prince William to Meghan Markle. During the Royal Foundation Event, a charity set up by the Duke and Duchess of Cambridge to enable both of the princes to take forward their charitable ambitions and The Smart Works announcement of their Capsule collection. In which Megan unveiled the clothes that would be a part of the collection by wearing them, the clear lectern she stood behind ensured that she was visible throughout the conference.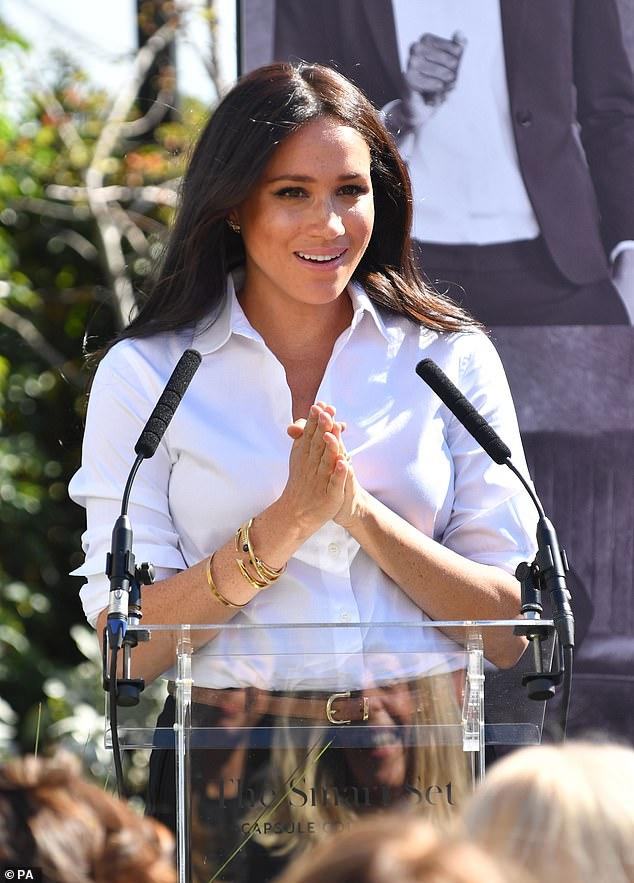 When it comes to Lecterns, Luminati are the experts. With extensive experience in both designing and manufacturing, featuring a wide range of lecterns on our website and our innovative display design service giving our clients full control over the creation of their unit. Don't hesitate to get in touch with our amazing sales team on 01752 698720.