The back bar display is probably the last thing that you think about when ordering a freshly pulled pint or the next round of bathtub gins but it is something that persuades buyers to treat themselves and pick a top-shelf spirit. 
There's a fine line between effectively displaying what you have to offer and just squeezing your entire cellar on the shelves behind you. Some of the best back bar displays are exciting to look at whilst still informing customers on what their choices are. 
At Luminati, we have a wide range of Bar and restaurant displays to ensure your space is functional and looks good. When it comes down to organising the back of your bar, our Illuminated Back Bar Display is a perfect choice.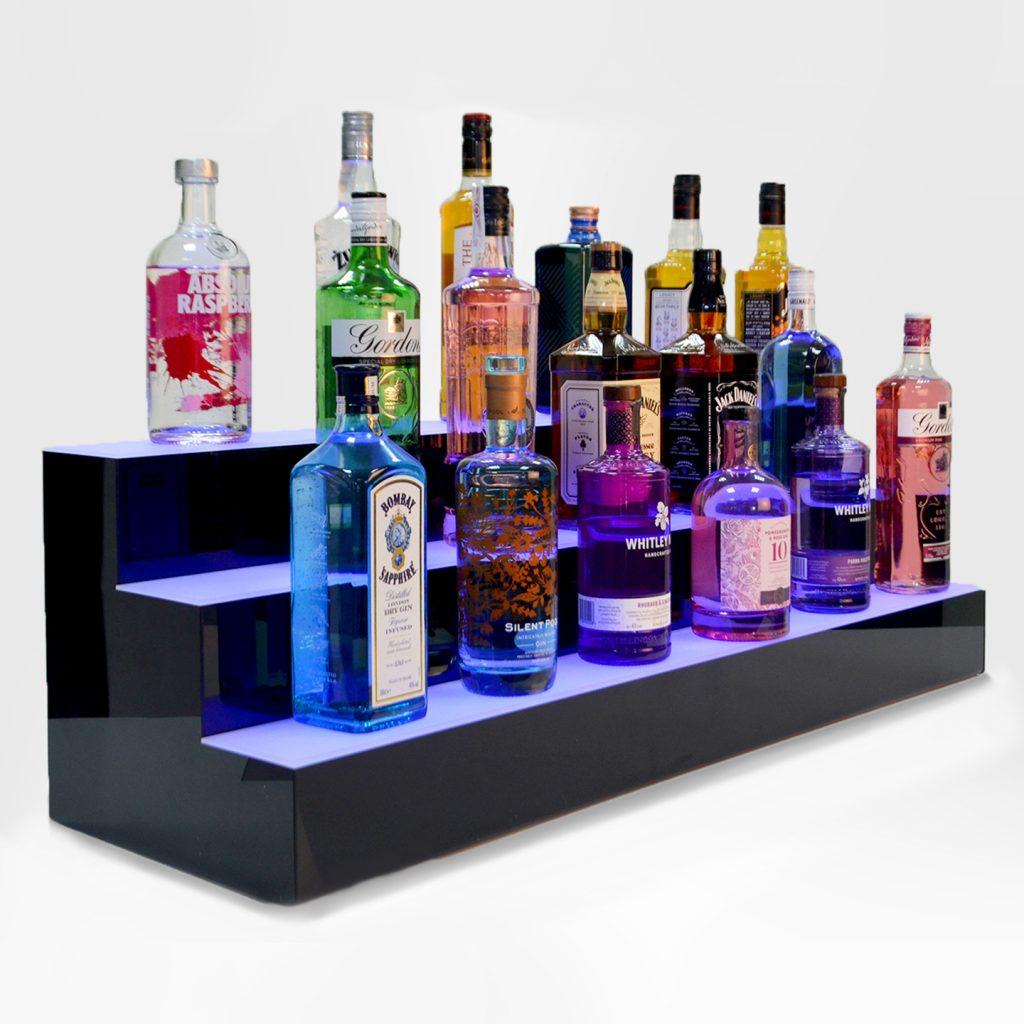 The three-tiered display features powerful LEDs that effectively illuminate bottles. Intuitive integrated app control allows you to fully utilise the colour changing LEDs – our previous blog covering illumination explains how vital lighting is to driving sales – to grab the customers attention and create an eyecatching bar display. 
The three illuminated spots on the display are bright and punchy, with enough power to shine through the bottom of bottles – even during the day – making them look incredibly appealing. Each of the shelves are topped with frosted acrylic, making the unit look premium even with the lights off. Finished with a gloss black acrylic that is not only practical to keep clean but blends seamlessly in almost any environment.
This hugely popular display has become a favourite for Boxpark venues and it's great to see the back bar adding that touch of modern class to these already cool and unique venues. Boxpark is described as "the world's first pop up mall". Fusing modern street food and local and global brands together to create a unique shopping experience. The three current sites are hot modern centres for lovers of food, shopping and relaxation.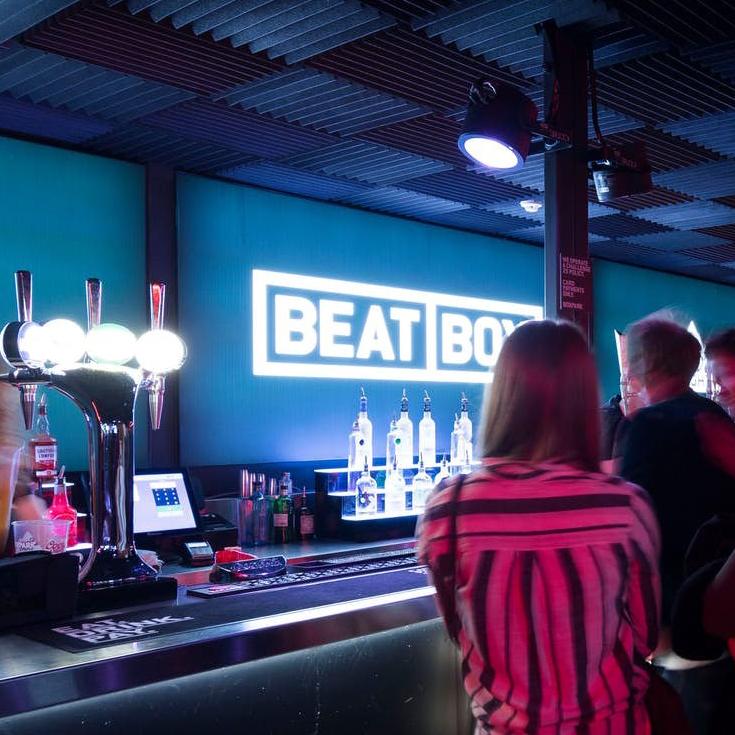 The LED back bar unit was a perfect choice for Boxparks modern brand styling, with app control to allow for endless customization and black acrylic finish to fit into the night club aesthetic. The premium design of the unit is very fitting for holding top-shelf spirits.
It's founder, Rodger Wade opened the first branch in 2011 in Shoreditch, entirely constructed out of shipping containers. Initially, the build consisted of 60 recycled containers over two floors. With redevelopment in 2017 to change the upper level to become a focus for the fast-growing food culture on the site. The second site was opened in October 2016, south of the river in Croydon.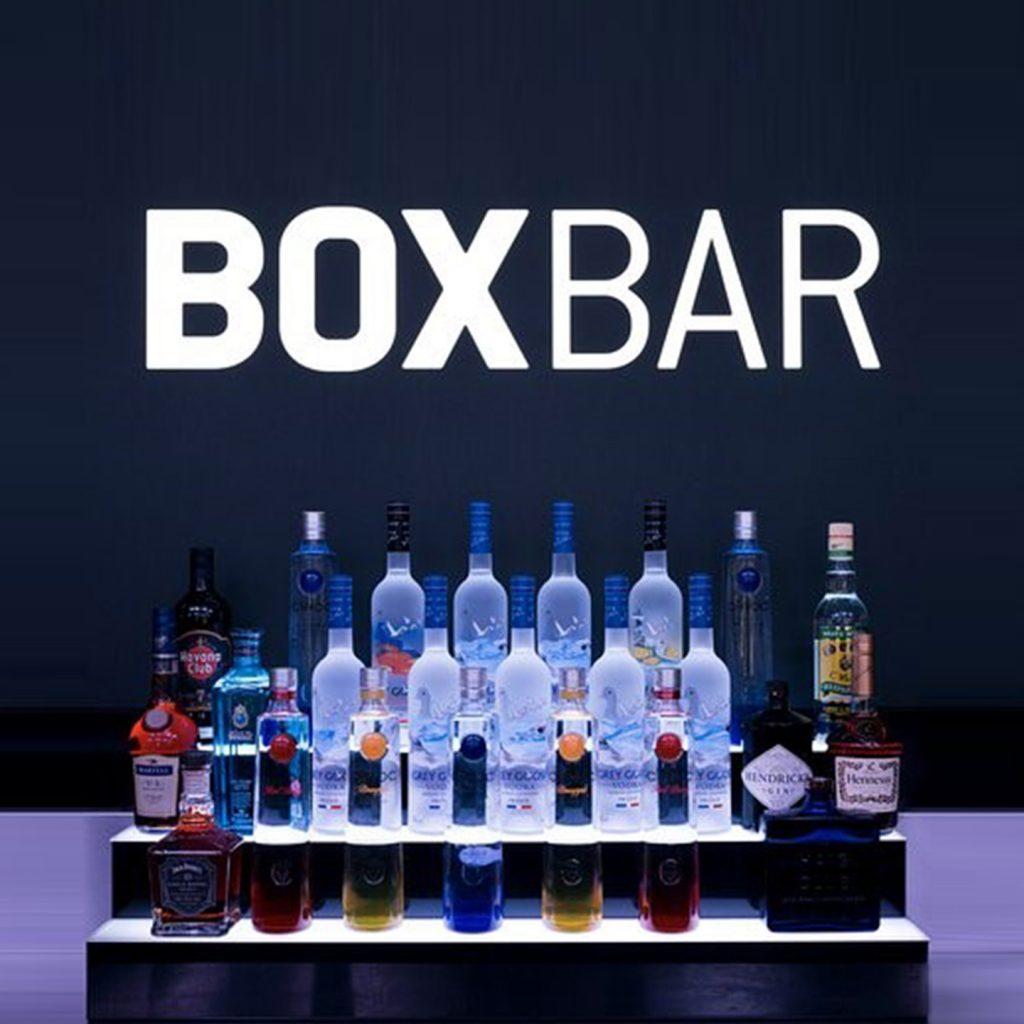 The most recent site, located in Wembley. Iterates on the first site in Shoreditch. With offerings of both food and drink, events space and leisure. The Wembley site also acts as a 2000 capacity events space, to host almost anything. Alongside this, a 300 capacity night club, Beatbox.
With plans for additional sites to be developed both in the UK and internationally, we hope that we can be involved again with Boxpark in their expansion.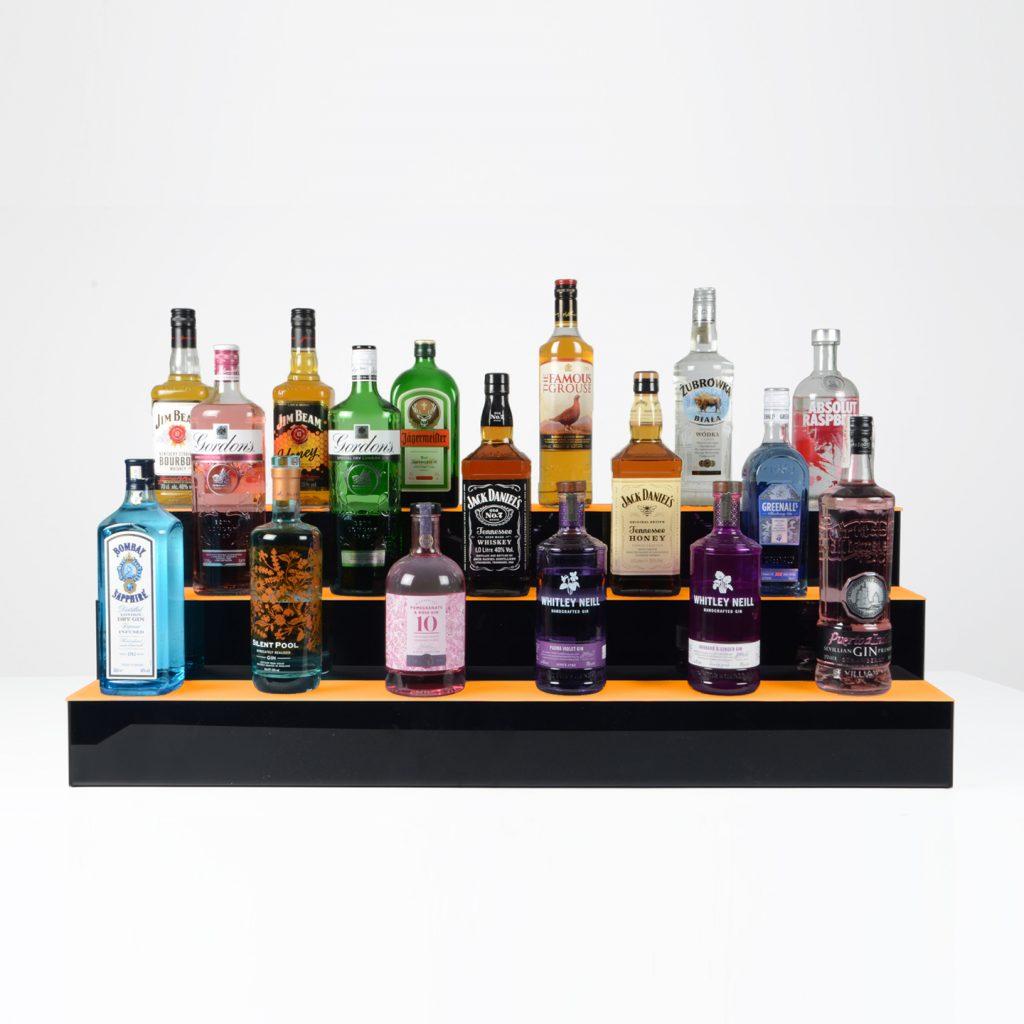 As experienced designers and manufacturers of bar and restaurant displays, combined with a wealth of knowledge and practice in bespoke displays, we are confident in our products and our team in providing the best service possible. If you are looking for a bar and restaurant display, or wish to view our full range of products. Don't hesitate to head to our website or get in touch with our sales team on 01752 698720