Extremely common at food fairs, restaurants and buffets and widely insisted on by regulation bodies, the humble sneeze screen is a hallmark of good food hygiene.  Food guards and screens are vitally essential to protect food from external factors and a must-have for any public access food area. 
The job of a food guard is to prevent the contamination of food from pathogens released through sneezing and coughing and any other form of contaminated air or surroundings. They are also the perfect solution for fulfilling Food Safety Regulations – Chapter 3, part 8 – which states that "Foodstuffs must be so placed as to avoid, so far as is reasonably practicable, the risk of contamination". This is because the food table screen creates a barrier between the customer and the merchandise, preventing any direct exposure to contaminants and keeping foodstuffs fit for consumption. 
Luminati have designed and manufactured professional solutions for bars, restaurants, and market stalls for over 30 years, with that experience we have created a range of Food & Sneeze Guards that are stylish, designed to complement their surroundings and perfectly functional. In this blog, we hope to cover our range and help you find the right solution. If any of the products mentioned don't particularly fit your requirements, our Display Design Service offers fully bespoke solutions to ensure you get exactly what you need. 
Featuring both glass and acrylic displays, our excellent Food & Sneeze Guards protect your food and confectionery displays while offering some of the most creative designs on the market. With a large range of portable solutions, you can keep your foodstuffs protected anywhere – perfect for use at food markets and events.
Our most popular acrylic offering, the Sneeze Guard – constructed out of food-grade crystal clear acrylic, makes this unit easy to position in any environment whilst fulfilling regulations and providing a hygienic display of food products. Its sturdy acrylic construction also allows for easy transportation, and cleaning – with just soap and water – and the four pre-drilled holes make securing the unit to a countertop as straightforward as possible.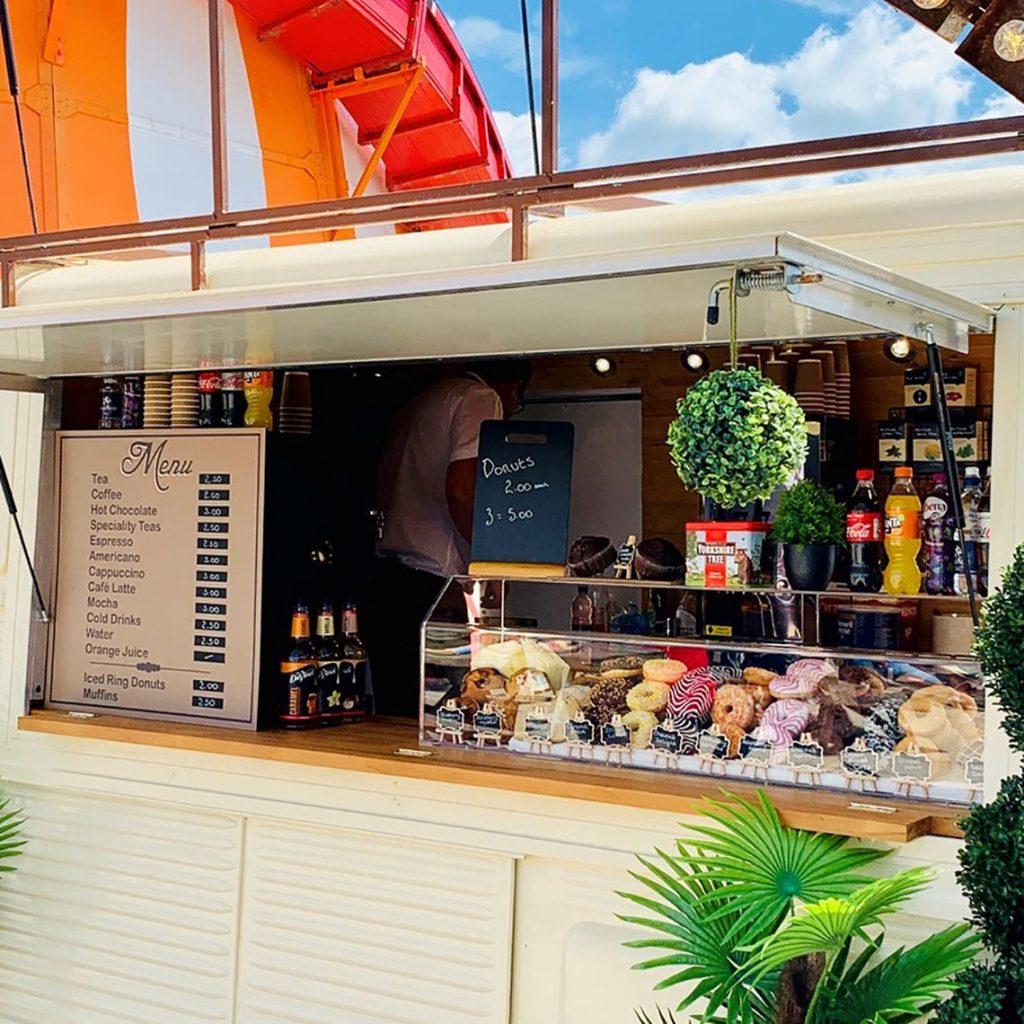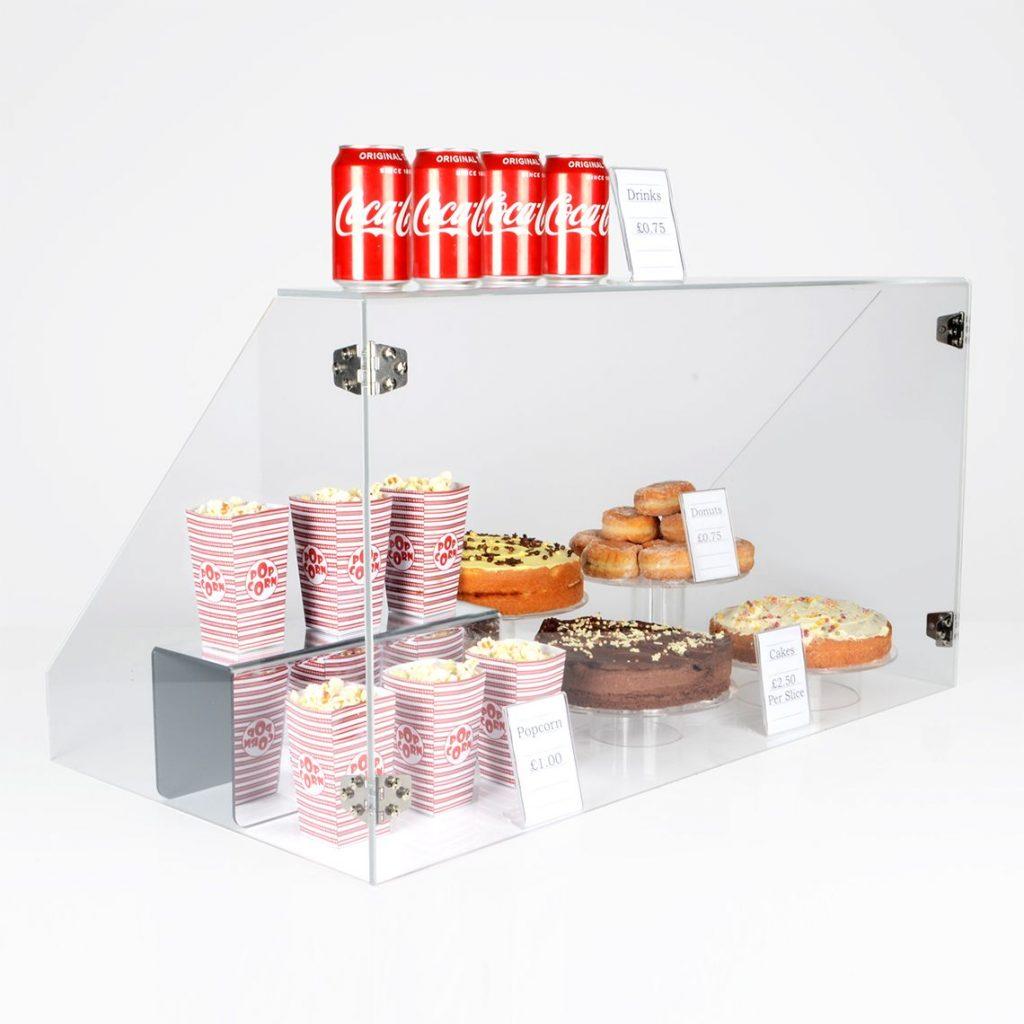 This product comes in standard dimensions of 1200mm(w) x 305(d) x 350mm(h) but Luminati can manufacture these protective sneeze screens to suit your individual requirements, as one-off orders or in large volumes through our Display Design Service. 
However, for a solution that is more portable, our innovative Flatpack Sneeze Screen allows the same food-safe acrylic to be easily transported. The high-quality metal hinges grant the ability to fold the sides of the display away neatly making the unit quick and easy to move around. The hinges fold out to a maximum of 90 degrees to make the unit strong and stable on any surface, providing a barrier to protect food items from being touched or contaminated. 
For superb quality glass food screens, the versatile Glass Sneeze Guard is great for buffets, coffee shops and more where you need a protective glass barrier to prevent food from becoming contaminated. The unit can be placed in one of two ways, the large panel can act as a base, creating a hygienic pass where you can put your food items and easily hand them over to customers. Alternatively, the large glass panel can be placed the other way up forming a top to the display to protect food underneath and making sure nothing falls on your produce.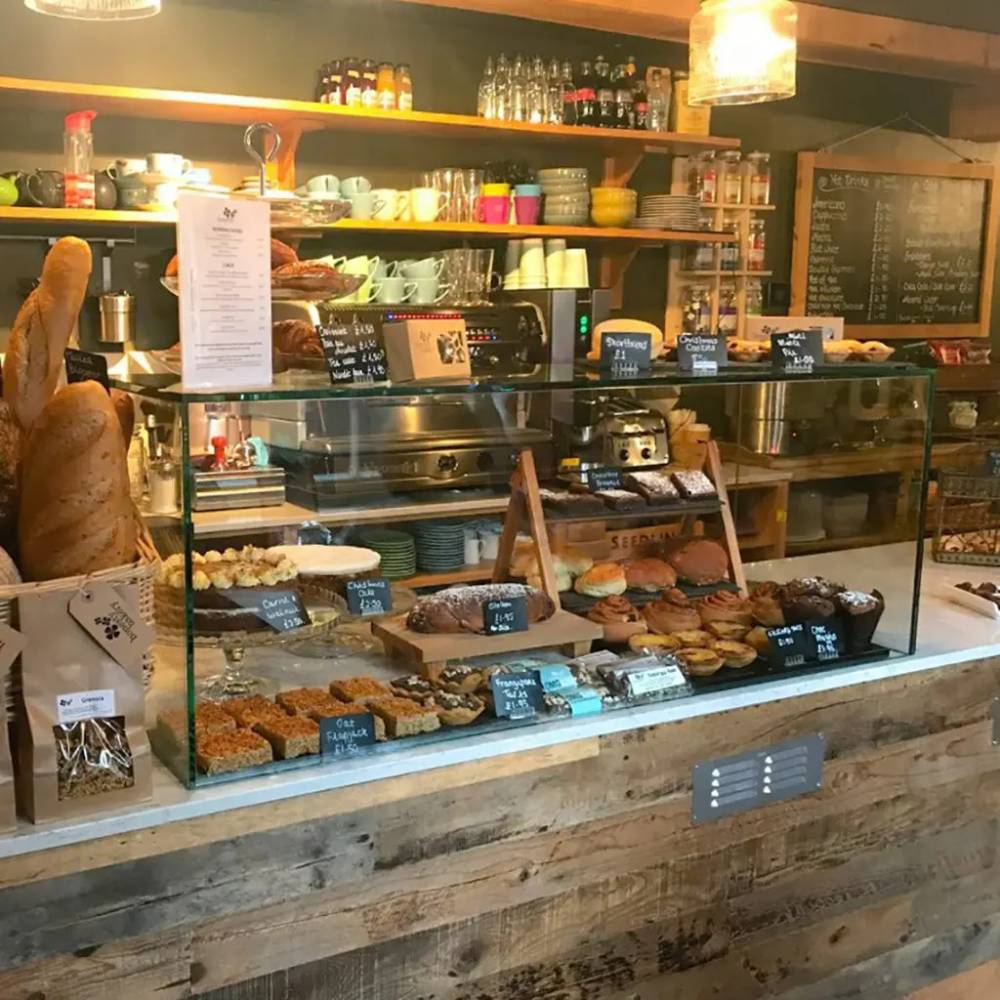 Why do we offer both glass and acrylic alternatives? Both materials have significant advantages but our glass displays are perfect for protecting food displays near heat sources or covering hot food items. The scratch-resistant glass sneeze guards are extremely strong and robust, offering more permanent, long-lasting protection. 
If any products mentioned in this blog pique your interest, please check out our full range of Food & Sneeze Guards on our website. As mentioned previously, we do offer custom sizes on most of our products – these can be produced at an additional cost through our Design Service, please contact us today for more information and a no-obligation quote.