Tesco, the leading UK supermarket, has introduced digital screens in its stores as part of its Media & Insights Platform. The connected displays, equipped with animated content and visuals, will be installed in 150 stores by March 2023 and will contribute to in-store campaigns and product launches. The SmartScreen technology from Tesco's platform, backed by Dunnhumby and JCDecaux, reaches 75% of in-store shoppers and allows advertisers to connect with consumers at the point of sale. Advertisers now have access to 63% of large-format Tesco stores, reaching over 6 million shoppers every two weeks.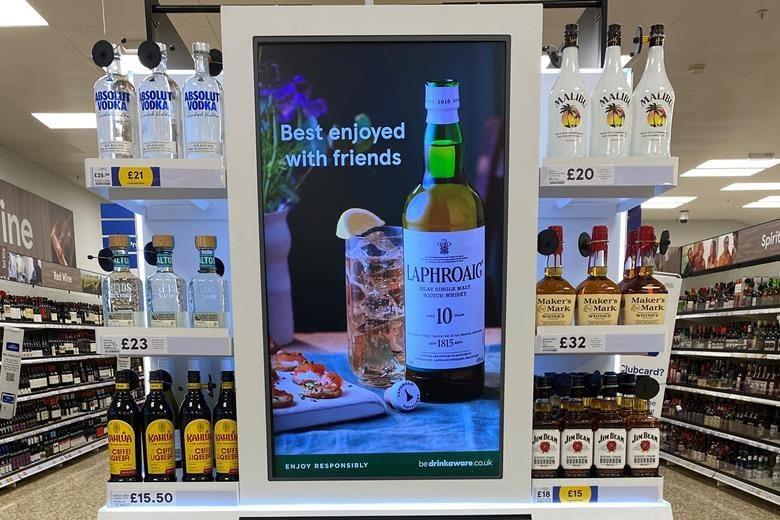 Tesco's digital screens are part of its 'connected store' initiative, which aims to combine data-driven customer engagement with the latest technology. The company has also simplified the media buying process for brands and agencies with three new purchasing options: broadcast, optimisation, and programmatic. This allows media planners to procure advertising space that is tailored to their needs, supported by a data dashboard created by Dunnhumby.
Why are supermarkets adopting digital signage?
Supermarkets are adopting digital signage to provide an enhanced shopping experience for their customers, increase sales, and improve operational efficiency. Digital signage allows supermarkets to dynamically display content such as advertisements, promotions, product information, and store directories and can be easily updated and customised. It can also provide data and insights on customer behaviour, enabling retailers to make informed decisions on in-store marketing and merchandising strategies. Additionally, digital signage can reduce the need for printed materials, saving on costs and reducing the environmental impact.
Is digital signage expensive and complicated?
The cost and complexity of digital signage can vary depending on various factors such as the size and type of display, the software used, and the level of customisation and interactivity required. Simple solutions can be relatively inexpensive and easy to set up, while more advanced systems can be more expensive and require more technical expertise to install and maintain. Overall, digital signage can offer a cost-effective and user-friendly way to display information, advertising, or other content, but the specifics will depend on the individual requirements of each project.
Read our guide on Plug & Play vs Networked to find out more about your options.
Popular Commercial Digital Screens
If you are looking to introduce digital screens in your business, you can achieve the same benefits with our products. Explore all our digital screens or see some of our most popular items below:
Digital Advertising Screen
Professional digital advertising display screens with a built-in media player and designed for constant 24/7 use. Perfect for high-traffic retail environments, pubs, restaurants and other busy public areas.
Sizes from: 32″ – 55″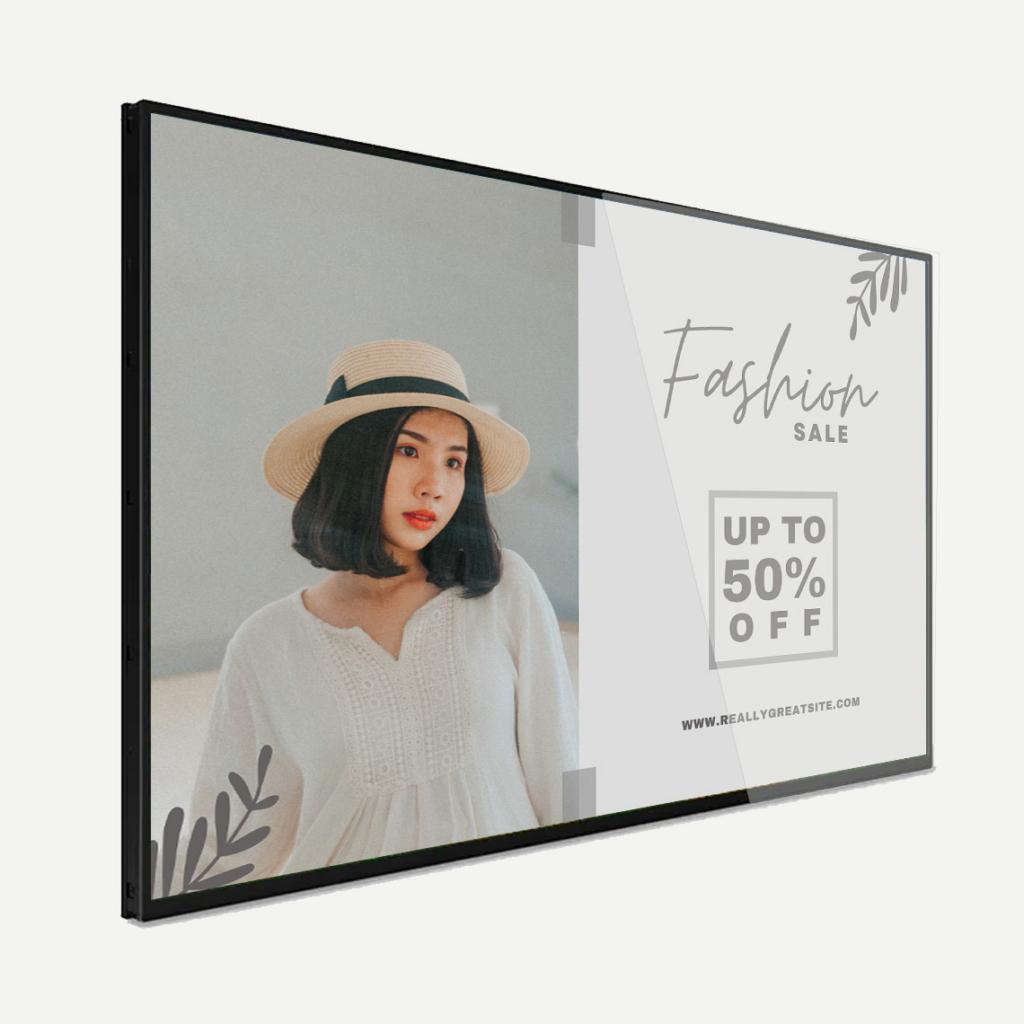 A state-of-the-art digital touch screen featuring 10-point PCAP technology for the most responsive touch screen in the industry. Perfect for encouraging customer interaction in-store, promotions and more.
Sizes from: 22″ – 55″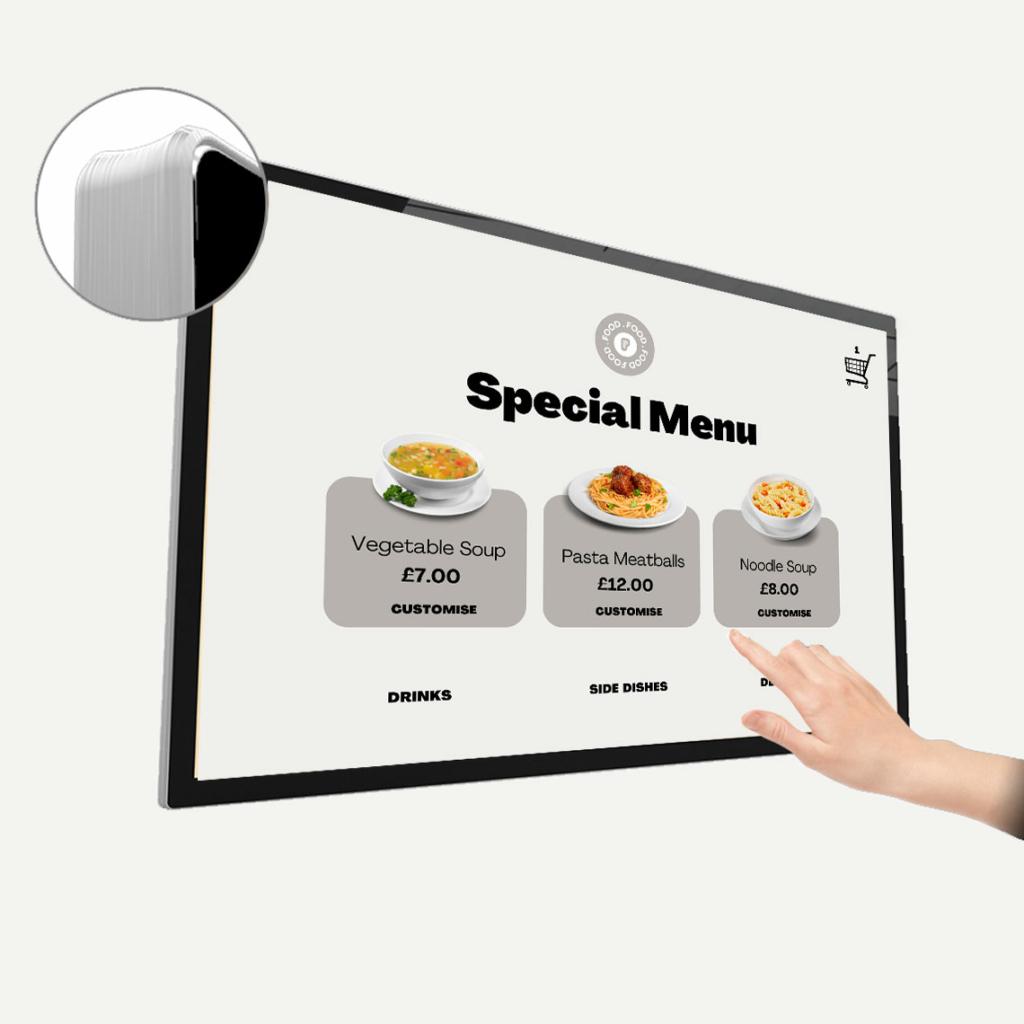 4K Large format commercial grade digital screen with 4x the resolution of Full HD. This commercial-grade screen is designed for 24/7 use with a built-in media player and optional network upgrade to the cloud.
Sizes from: 55″ – 86″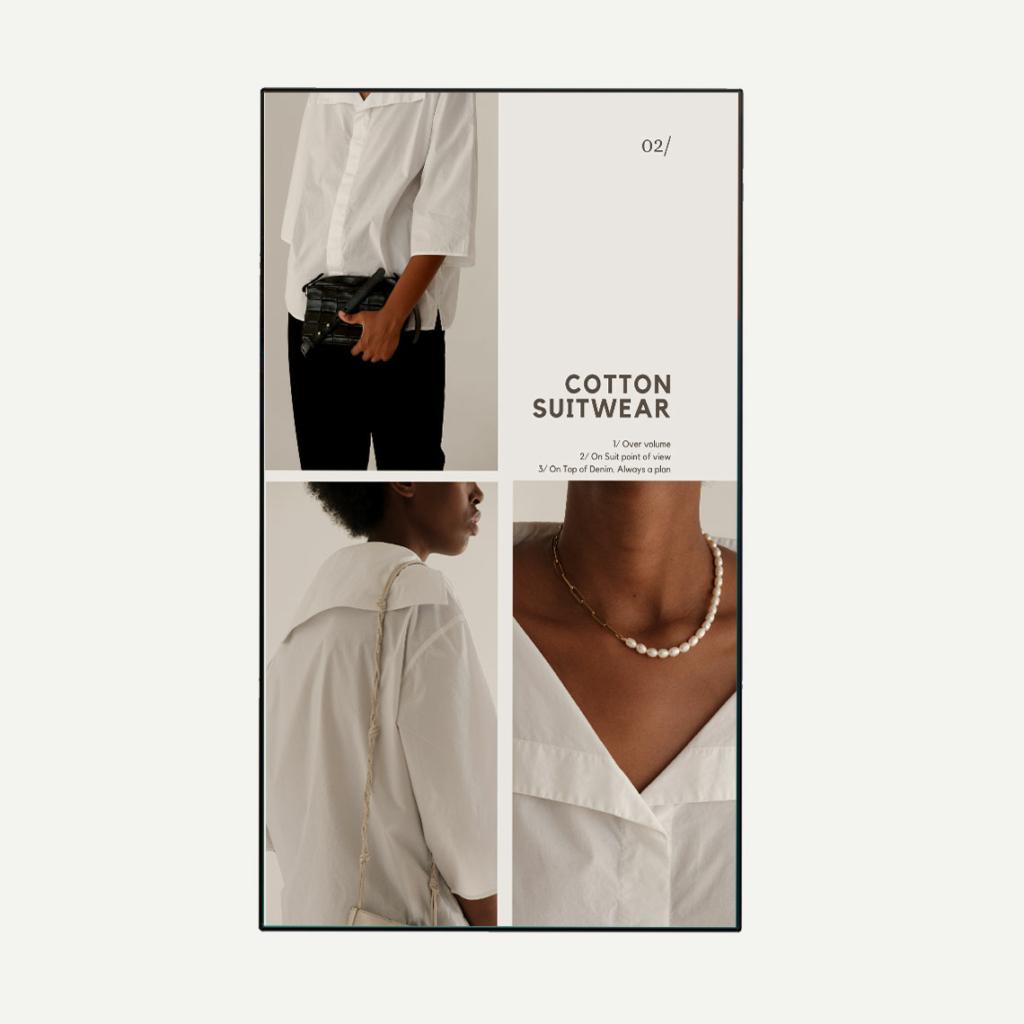 To explore our extensive range of digital screens and learn more about how Display-Screens.com can revolutionise your retail display, we invite you to visit our brand-new website at https://display-screens.com/. It's a one-stop destination for all your digital display needs.