Creating an engaging Museum exhibition can be difficult, with so many other displays and exhibits already in place designed to grab the attention of visitors, how can you focus their eyes on new exhibits or ones you really want to be seen. In this blog, we cover a multitude of display solutions that could be considered to create new or improve existing exhibitions, from interactive displays to built-in climate-controlled cabinets and everything in between.
Display Cabinets and Cases
We'll start our blog with the item we feel has the most impact and is therefore the most important thing to get right – Display Cabinets.  The way in which items are displayed is paramount in achieving not only an attractive display but also one that works with the items on display.  For example, ensuring precious items are secure, or allowing lighting to focus on certain points.
Our display cabinets are extensively universal, with many different design options allowing the ability to display multiple different exhibits with the same case. Every cabinet can have built-in illumination which can enhance the viewing experience by making exhibits more visible, highlighting details and important information. This can attract attention, increase overall aesthetics and add ambience to your exhibition display.
Lighting for display cases can come in multiple configurations which can be mixed and matched to achieve your desired level of illumination. The lighting configurations come in the following options; canopy lighting, strip lighting, goal post and spotlighting.  Additionally, all of our lighting is powered by LED's, making it more efficient, cost-effective and lowering power consumption compared to traditional fluorescent lighting.
Our museum display cabinets offer optional security upgrades such as certified locks that only have one key ensuring that exhibits are kept protected. They can come with reinforced safety glass or laminated glass on the front to safeguard your displays from intrusive hands while still providing crystal clear clarity.
The museum exhibition displays also come in a variety of materials.  Our most popular showcase cabinets are aluminium framed displays, their popularity being down to the metal frame making them extremely strong and the toughened safety glass means they look beautiful with a premium build quality. The metal can be finished in brushed or gloss metal finish, but we can also provide powder coating enabling the aluminium frame to be matched to any RAL colour.
Wooden display cabinets are also available in a choice of finishes including our very popular bamboo wood finish, this offers a great option for environmentally conscious displays. We also specialise in acrylic cabinets, which are brilliantly suited to small scale cabinets and offer better optical clarity than glass – so are perfect to feature small items. Optional illumination is available with all of our cabinet finishes.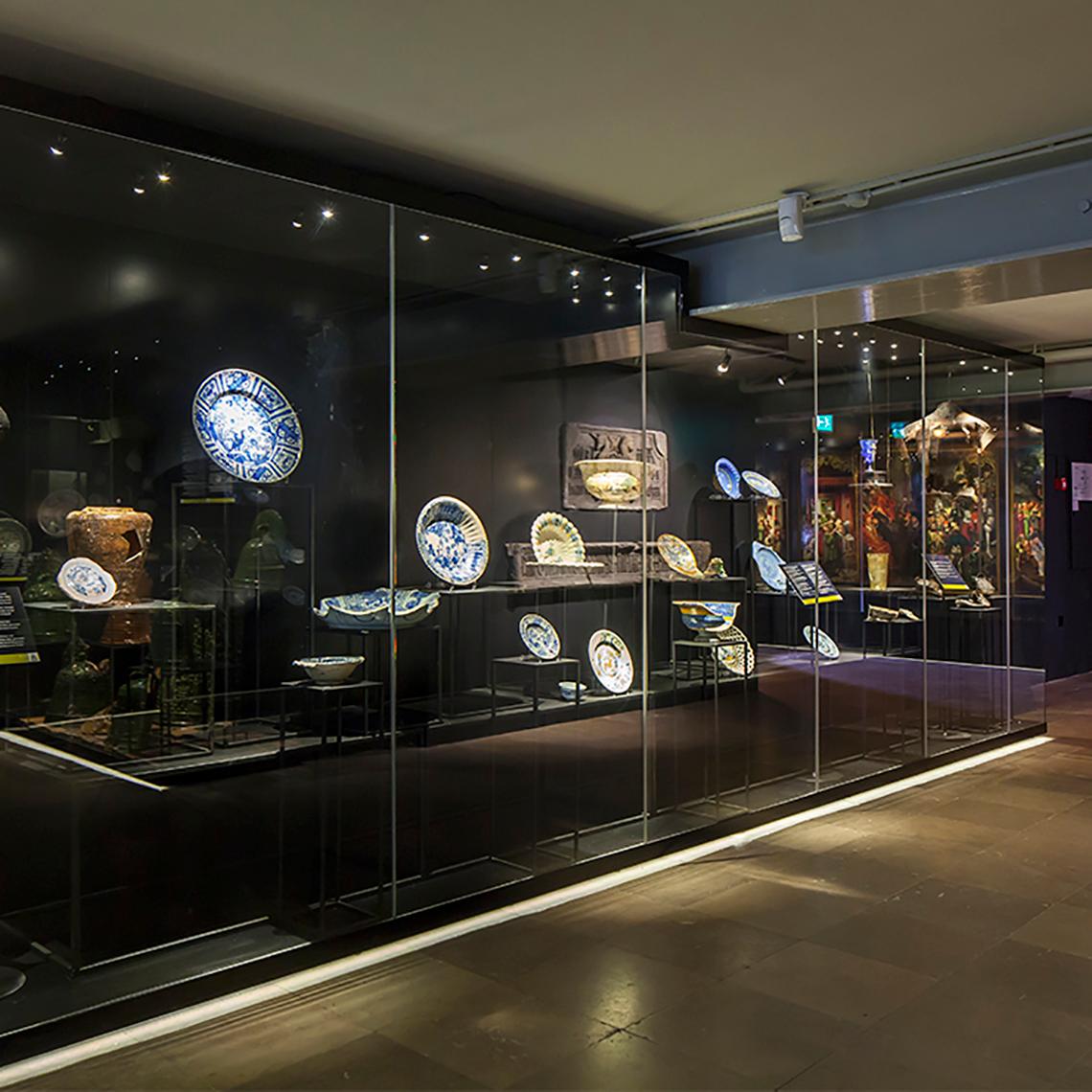 Digital Signage and Wayfinding
A perfect compliment to display cabinets and cases are our digital screens and display frames.  With beautiful items on display, our screens and frames allow detailed information to be shown about each item on show.  
A modern approach to displaying information, our digital displays and digital signage with programmable network media players can be controlled over Wi-Fi, allowing you to display what you want, when you want it, all from the comfort of an office.  Multiple screens can be connected to the network and controlled from one central location. We have a range of high-resolution digital screens, and even the latest 4K screens, all with ultra-high brightness, allowing opportunities for rich visual content such as videos and photos to be shown even in bright daylight settings.
Also available as part of our range are interactive touch screens allowing for visitors to interact with what's on-screen, scroll through the information and look up items. This can be taken advantage of by creating information hubs, wayfinding solutions, interactive exhibits and a great way to engage visitors.
Our display screens come in three main display options; floor standing, wall mounting and kiosk.  The floor-standing units are easy to set up (installation can be provided) and can be positioned almost anywhere. The floor-standing displays are perfect for use as wayfinding due to their large size, but can also provide exhibit information and more. Our wall-mounted screens are also incredibly versatile and can be used almost anywhere. They are also available on a trolley so can be wheeled into different exhibits or used as educational tools.  The LCD Video Wall Display Screens are a great option for creating modern and striking high-definition displays, with super-narrow bezels for an almost seamless large-screen setup. The screens include an in-built video matrix which enables automatic video tiling for any configuration of screens all of which can be controlled from location via Wi-Fi or LAN connection. Our final category of digital display screens is the digital screen tables which offer great interactive opportunities for customers.  They are also great for wayfinding and can be used as both a tablet and a digital display. The Digital Touch Screen Tables are a great example, with a professional design and almost endless colours and materials available to make the Digital touch screen table incredibly versatile.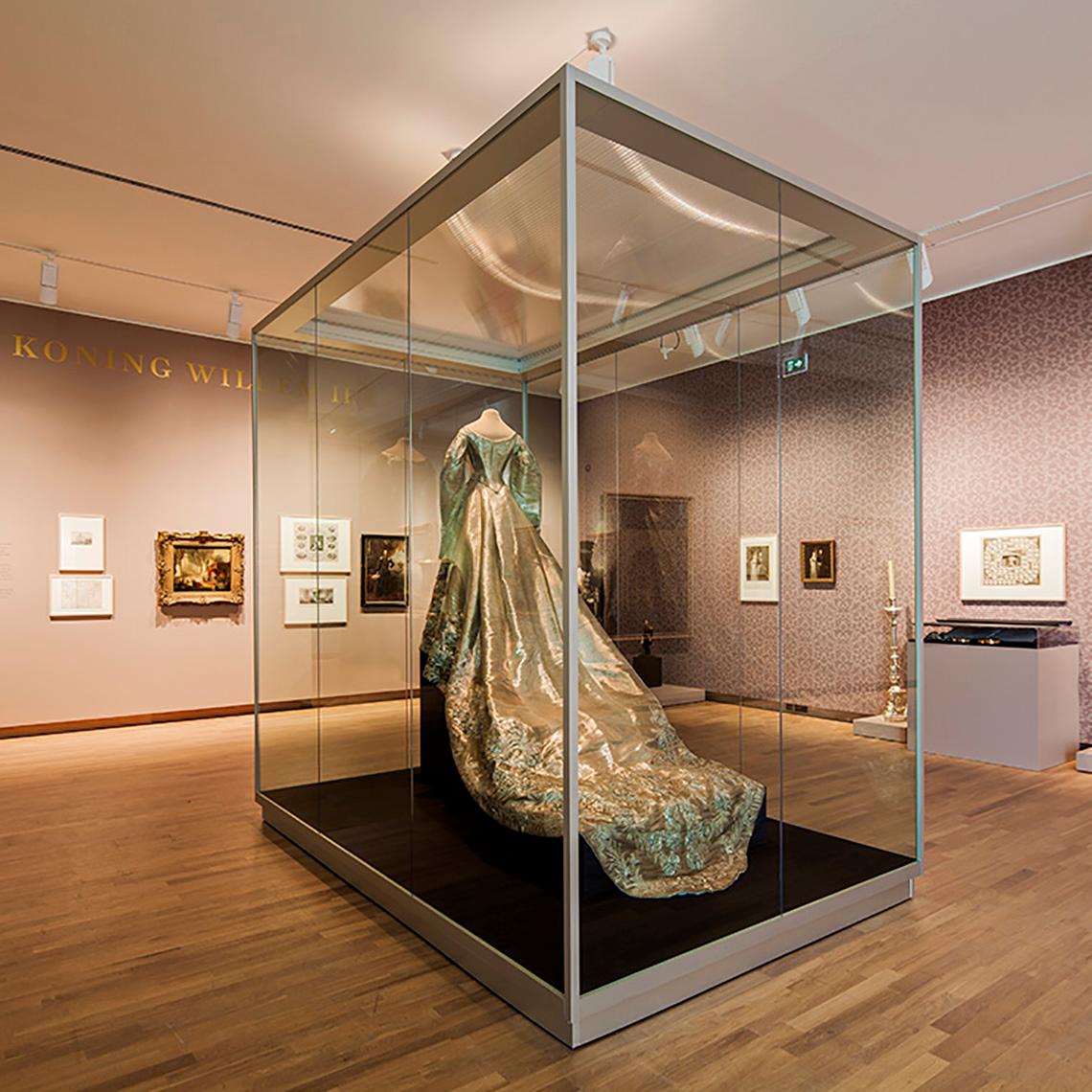 Frames
For a smaller, less obtrusive display, our acrylic frames are a great choice.  They are often used inside display cabinets and have exhibit names and information on and can be placed right next to the item on display.  An extremely popular solution is our acrylic magnetic photo frame , which can be pulled apart and have information added at any time, making them fantastic for ever-changing displays where the information is often updated. We have a large selection of acrylic frames, but both wood and metal options are available. For larger displays, our illuminated stretch fabric frames are another great choice, combining a tough metal frame with a high-performance stretch fabric, it features internal LED illumination and is printed in full colour.  
Display Plinths
Display plinths are a great solution to items that don't require the strict protection or environmental controls of being inside a case. Our range of plinths can offer fantastic displays for almost any item, and are available in a large range of colours and sizes as well as wooden options available in a wide range of designs. Not just for displaying exhibits, our plinths are great to hold customer information, promotional flyers and leaflets and much more.  View them here Product Display Cases.
Custom Design & Manufacturerer
Last, but by no means least, Luminati offers a completely bespoke design and manufacturing services and has worked with some of the largest museum and exhibit companies in the world.  Our Display Design Service  is completely built around your needs and covers anything from large scale museum fit outs right through to small exhibit frames.   With in house design and manufacture, we have complete control over the design process and our quality control is second to none. A great example of our bespoke service is the project we produced for Cardiff Castle Museum to create a contemporary showcase cabinet.
If you would like any more information about any of the displays we have mentioned please give one of our friendly sales team a call on 01752 698720